Arts & Entertainment
Arts & Entertainment
Details

Published: 10 August 2016

10 August 2016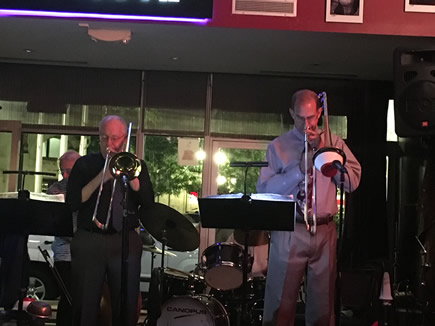 Slide Attack is a seasoned collection of five fantastic musicians fluent in the language of swing, blues, modern jazz and a wide spectrum of genres. Boldly led by two lead trombonists, Alan Goidel and Howard Levy, the band fills the room with the brassy harmonies of well-chosen jazz arrangements, both old and new. At the 9th Note Jazz Supper Club in Stamford, Connecticut on August 3, 2016, this group gave the audience a sufficient helping of each instrument that also included Paul Mariconda - piano, Chuck Zeuren - drums, and Dr. Lyn Christe - bass.
Details

Published: 15 April 2016

15 April 2016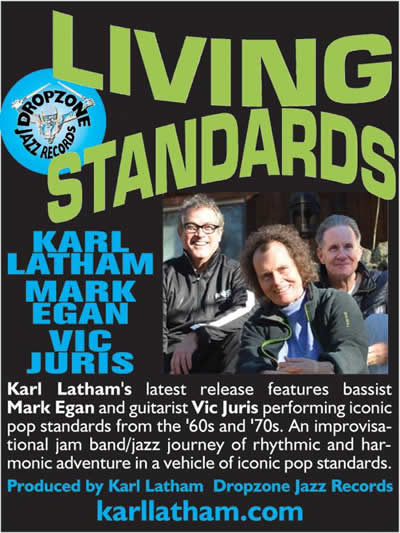 Warwick resident Karl Latham's latest release, Living Standards features bassist Mark Egan and guitarist Vic Juris performing iconic pop standards from the '60s and '70s. The trio, led by world renown drummer Latham, takes you on an adventurous jam band/jazz journey, exploring smash pop, rock and soul hits that have become modern standards, overlaping generations of listeners.
Read more: Warwick resident Karl Latham "Living Standards" with Mark Egan and Vic Juris
Details

Published: 04 September 2013

04 September 2013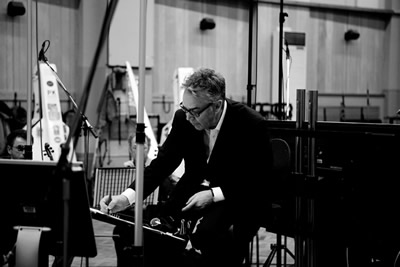 Oscar-winning composer Howard Shore, who lives and writes in Tuxedo Park, will discuss how musical ideas are initiated and developed during the writing, orchestrating and conducting stages of a film score with specific references to The Lord of the Rings, Hugo, The Aviator, Ed Wood and more. By illustrating his talk with scenes from his films and by citing such diverse influences as nature, nineteenth-century opera and the groundbreaking scores of the 1950s, Shore provides a uniquely personal insight into the art of writing and orchestrating music for moving images.
The presentation will be held at St. Mary's-In-Tuxedo, NY at 1:00-2:30 pm, Sept. 28, 2013
Seating is limited. Please call the Tuxedo Park library at 351-2207 to register.