The Early Period: Fishermen and Farmers
The nearly eight hundred acres that comprise the former Mid-Orange Correctional Facility have for centuries been a place of dreams, imaginings and visions. For at least a millennium Algonkian-speaking Lenape Indians fished in the crystal clear waters of Wickham Lake, experimenting with new forms of weirs and netsinkers.
They fabricated light and swift canoes from bark that was stripped from the many birch trees that flourished on its shores. This was a lake, fed by small streams and powerful springs, that provided habitat and refuge for an abundant species of protein-rich fish, flora, and fauna. It was a key headwater of the Wawayanda which received the powerful waters of the Longhouse Creek just south of the lake's outflow. Wickham Lake and its tributaries then opens up and widens into a broad floodplain. This vital ecosystem of rich biodiversity has offered unparalleled opportunities for fish, plants, animals, and ultimately humans. And only a few hundred yards distant coursed the famed Wawayanda Path, a major artery between the Algonkian meeting grounds outside what would soon emerge as the colonial riverain towns of Newburgh and Philadelphia. Today that route is of course county highway #13 or Kings Highway.
In these early days the land that comprises our town and indeed this entire region was called 'Lenapehoking', meaning where the Lenape dwell.
In a flash, the Indians lost their exquisite haven in this verdant valley resting in the shadow of Sugar Loaf mountain to New York land speculators with the signing of the infamous Wawayanda Land Patent in 1703. For many generations, the Indians claimed not the land itself but what existed on it, such as berries, nuts, game, and fish while the colonists, the patentees, were committed to the notion of private property, to the idea that individuals and syndicates could erect boundaries and claim exclusive use of a parcel of earth. In rather stark contrast, the Lenape believed that land was a social and spiritual resource, that the soil, like the wind, rain, and sun, could be used but not possessed. They considered each person and group a sojourner on the land with no more right to the soil and the waters than any other living creature. Thus, they considered themselves stewards of the land and that this precious resource belonged not only to them but to the ancestors and, ultimately, to future generations.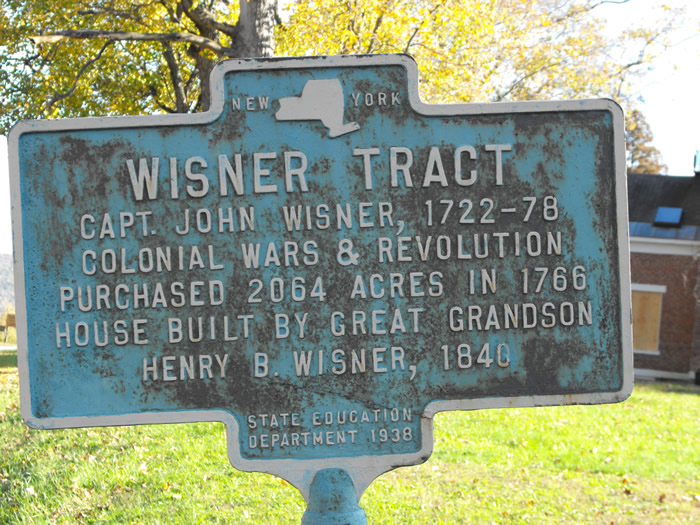 The Indians at the site under study tonight were gone by the time fur-trapper and fisherman Joseph Perry settled on the shores of the lake in the 1730s and the place came to be known on the early maps as Perry's Pond. Then in 1766 along came Captain John Wisner of French and Indian War fame who dreamed of becoming a farmer and acquired from a Crown land commission, perhaps at auction or possibly as a reward for his military service, some 2064 acres.
We believe Wisner then sold a portion of the lake rights to William Wickham who subsequently renamed this glistening body of water 'Wickham Lake.' Captain Wisner in 1771 gave his own portion of the land at the south end of the lake to his son, Henry Wisner, who dreamed of an independent America and went on to become a hero of the Revolutionary War and then a long-term member of the New York State Assembly in Albany.
Years later the aged Lt.-Colonel turned the property over to his son, Gabriel, who later willed it to his son Henry Board Wisner. It was he who, with inherited money from his family and his wife's, transformed the land into an expansive agro-industrial enterprise. Before then, in the 1830s, the famous English game hunter Frank Forester and his local sidekick, Thomas Ward, marveled at the beauty of this land as they observed its flora and fauna and the mountains that surrounded it. In Forester's famous book The Warwick Woodlands (1845) he has one of his fictitious characters observe:
Certainly this is a very lovely country. I have traveled over a large part of the world and for its own peculiar style of loveliness, I must say that I never have seen anything to match with the vale of Warwick. I would give much, very much, to own a few acres, and a snug cottage here in which I might pass the rest of my days, far aloof from the Fumum et opes strepitumque Romae.
Wisner wouldn't part with this picturesque land and in 1842 he hired a famous New York architect, Thomas Austin, and a master mason, John Earle, to build him a beautiful manor house in a style reminiscent of the long-gone town houses of 18th century Dutch New Amsterdam.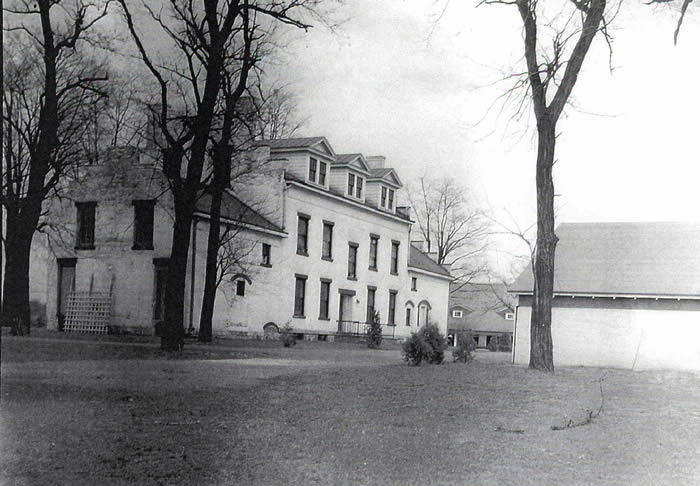 Much of the building material for this imposing structure came from the farm itself, especially the bricks from the rich clay soils. The painted marbleized interior walls were unique as was some of the interior and exterior trim. Just below the house was a beautiful stone arched bridge built by his father years before. Both of these historic structures remain to this day and are valued community landmarks.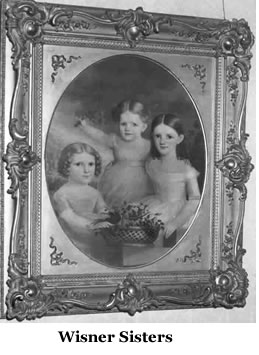 The Wisner family finally sold the farm in 1863 to Thomas E. Durland, (b 1813) whose own roots in America went back to New Amsterdam. A widower with children, he married Mary Ann Wisner, a widow. By his first marriage he had a daughter Sarah, who married Reverend Dr. Thomas D. Landon, and a son, Jesse, who eventually took over the model farm in the 1890s after his father's death. Tom and Jesse Durland, father and son, had been progressive farmers of considerable vision. By the turn of the century Durland Farms and Manor , as the estate came to be known, was prominent for its fine breed of milk cows and their dairy products fetched high prices in the New York City Milk Exchange. Much of the natural growth on the land had been removed to make way for expanding pastures and vegetable gardens. A series of modern-equipped barns and a creamery were also constructed. And beautiful shade trees, still alive today, were planted along the road leading up to the stately manor house. It was during that time, in the 1870s, that Jasper Cropsey, the internationally-acclaimed painter of the Hudson River School of landscape artists, was attracted to the beauty of this lakeside farm with its view of Sugar Loaf mountain. Several of his spectacular works done at the site are now in museums and in private collections throughout the world.
In later years, Yale-educated Jesse Durland, who apparently never married, co-owned the farm with his nephew, Dr. Thomas Durland Landon of New Jersey. Seemingly, the farm operation became progressively less profitable and the property began to deteriorate. After such a stunning initial success the dream began to fade. Durland, reaching his mid-sixties and with no heirs to carry on the farm operation, persuaded Landon to sell the estate for the then princely sum of $75,000 to the City of New York. Thus, in 1912 a new and radically different chapter opened in the history of the property.
Efforts to End the Scourge of Drug Addiction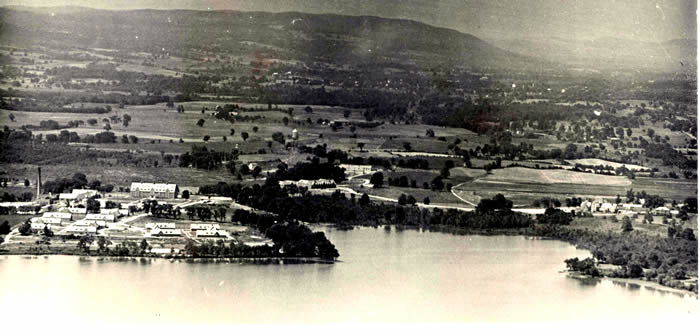 As America entered the 20th century the campaign to eliminate alcoholism from our society was rapidly building momentum. In Albany, the Women's Christian Temperance Union (WCTU), founded in the 1870s, had become a powerful lobby and pushed for total prohibition of alcoholic beverages. Alcoholics, or 'inebriates' as they were called in those days, became increasingly associated with immorality, licentiousness, family breakups, homelessness, inefficiency on the job, and crime. A great social stigma was attached to the condition. Emerging at the same time was the vision of rehabilitation. This concept was founded on the argument that a person cannot be reformed of chronically 'bad behavior' by severe punishment or imprisonment. Instead, the individual must be rehabilitated through therapy and through isolation from the corrupting influences that contributed to his or her anti-social behavior. The solution was for the state and City of New York to remove 'inebriates' who had broken the law to remote rural areas or to 'farms' as the sites came to be called. There, in an atmosphere of fresh air, physical exercise, good food, professional counseling, and bucolic tranquility they might be rehabilitated. Obviously, at the farm they were denied consumption of all intoxicating beverages. Once reformed, they would be returned to 'normal' society.
To implement this visionary program the mayor of New York City appointed in 1911 a Board of Inebriety for the "regeneration of habitual drunkards." Within a year these dreams, imaginings, and visions of a virtuous and alcohol-free society were given physical expression with the purchase of large farms in upstate New York, notably in New Hampton, Chester, and Warwick. Thus, in 1912 the city purchased the Durland Farm, comprising 810 acres including a portion of Wickham Lake. The facility, called 'the New York City Farm' was hailed as the first institution of its kind in the United States for the 'treatment and cure' of alcoholism.
The experiment got off to a bad start when only months after its opening the farm barns were destroyed in a mysterious fire. Reconstruction was slow and the facility didn't become operational until 1914. Then, a bitter public controversy began to emerge in the media and in professional organizations over whether alcoholism is a disease and if it could be treated. Or is it culturally-influenced or possibly simply a fatal human flaw beyond the scope of human intervention? Most 'inmates' at Warwick were referred from Bellevue Hospital in New York City though some came voluntarily or were committed by their families. Statistics suggest that there were never more than a hundred residents at any one time and usually far fewer.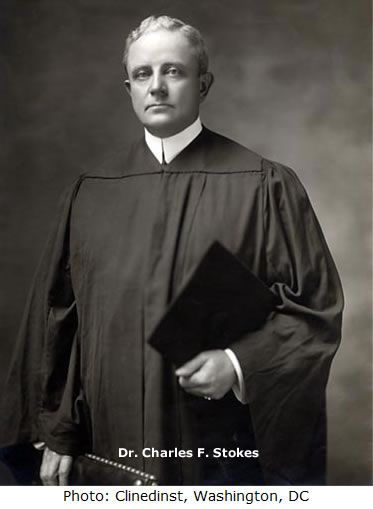 As Sue Gardner notes, the Warwick facility's medical director was Dr. Charles F. Stokes, former Surgeon General of the United States and one who would experiment in "quick-cure" treatments for seemingly chronic alcoholics. Despite high hopes the post-release rate of relapse was embarrassingly high even after up to three years of institutionalization. Moreover, every year the city committed insufficient funds to actually realize the institution's lofty goals. In 1918 the mayor deemed the experiments at Warwick a failure and stopped admission altogether to what had come to be called pejoratively the 'City Farm for Inebriates.' By that time, the public had been swayed to the idea that the only way to control the spread of alcoholism was to illegalize the sale of all spirituous beverages. Thus, in January 1919 Congress passed the 18th amendment to the U.S. constitution prohibiting the manufacture, transport, sale and consumption of intoxicating liquors.
It was naively assumed by many that Prohibition would rapidly end alcoholism in America. If so, what, then, must be the fate of the Warwick facility? Throughout the 1920s politicians and bureaucrats wrangled over how best to utilize the deteriorating buildings and sprawling land. John D. Rockefeller, Jr. and the Rockefeller Foundation offered to fund a center for the treatment of narcotics in general but New York's mayor turned it down. Consequently the facility was rarely used except occasionally as a place for the most well-behaved male juvenile delinquents from the city's nearby 'New Hampton Farm' institution.
Prohibition did not end alcoholism in America. It only contributed to more crime as gangs of bootleggers fought each other over the illegal distillation and distribution of liquor. It also led to serious health problems among people who consumed liquor spiked with dangerous chemical enhancers. Many otherwise law-abiding citizens were thrown into jail or suffered irreversible damage to vital body organs. The nation, trying to cope with burgeoning and costly prison and hospital populations, repealed Prohibition in December 1933 to almost everyone's relief. It was one of the great legislative failures in American history.
Nevertheless, the idea of rehabilitation though in a non-institutionalized setting was kept alive when in 1935 the foundations of a private scheme to be called 'Alcoholics Anonymous' were laid by an alcoholic former Wall Street broker and a physician from Ohio. These two visionaries argued that while alcoholism cannot be cured one can overcome it through the dynamic of addiction recovery groups and prayer. They saw alcoholism not as a disease but as a treatable "malady of the mind and spirit and affected by emotions of the body." Though relapses were common AA proved remarkably effective as a rehabilitative therapy. By the 1950s Alcoholics Anonymous had become a global organization with mutual aid groups of adults from all walks of life in thousands of communities across our country. Today, in the town of Warwick alone, there are hundreds of AA members and the numbers grow steadily.
Reforming the Juvenile Delinquent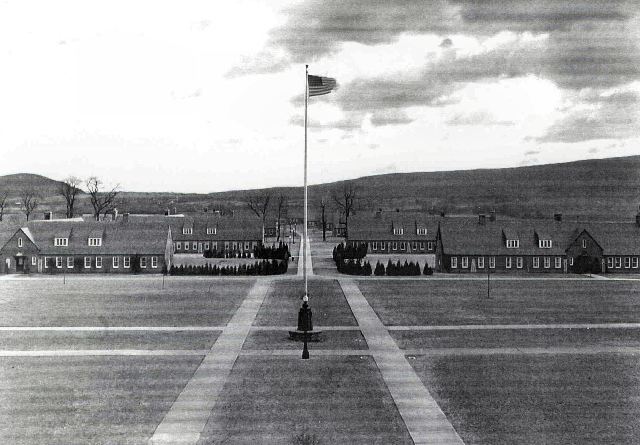 The old Wisner/Durland farm returned to nature until a new generation of visionaries emerged in the early 1930s. By 1900 New York City was trying to cope with a rapidly growing number of juvenile delinquents. Since the 1820s errant children were placed in city-run 'Houses of Refuge' on Randall's Island and elsewhere and forced to live like hardened adult prisoners under conditions of poor nutrition and physical abuse. Communal violence was pervasive and breakouts were common.
Society in general became concerned over such deplorable conditions, especially as social work became professionalized. The idea emerged that delinquent behavior could be modified if not fully reformed by removing the child from the urban temptations of criminal gangs. For years people associated juvenile crime primarily with poor urban community social environments and dysfunctional family life. The answer was to build campus-like rural reformatories. Such institutions, referred to as 'training schools', would be considered social laboratories designed as almost utopian communities for socio-penal engineering. Juvenile delinquents, between ages 12 and 16, who were committed to the reformatories by the courts would be placed in home-like cottages supervised by trained social workers of 'high moral and compassionate character' who would simulate a 'normal' family-setting and act like foster mothers and fathers.
In 1904, the state passed a law providing for the establishment of such training schools but it met with resistance from local communities in Westchester County. A breakthrough came in 1929 when New York City wanted Randall's Island in order to construct the Triboro Bridge to link Manhattan with the other boroughs. With Governor Franklin Roosevelt's enthusiastic support the state agreed to cede the island to the city in exchange for the underutilized Warwick property. Thus, the New York State Training School for Boys at Warwick would become one of the first major welfare projects in his administration as governor.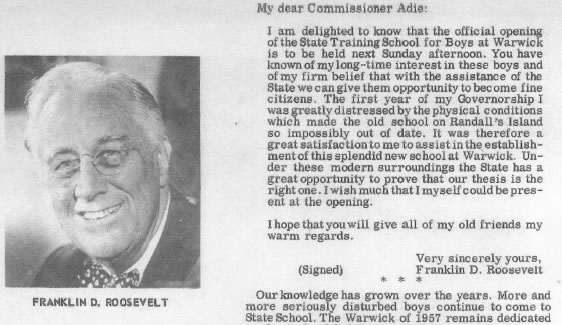 Ground was broken for the new facility in 1932 and though boys were transferred from Randall's Island almost from the start, the $2.2 million project was not completed and officially dedicated until 1934. The picturesque campus and beautiful brick buildings were conceived by William E. Haugaard, the State Commissioner of Architecture. Financially, nothing was spared and the school came to resemble the elite private boarding schools of New England. Set on more than 700 acres of fertile land with a lake and a 165-acre model farm and devoid of walls, gates, and fences, the environment could not have been less intimidating or more conducive to moral, physical, and intellectual development. Community sustainability was an operational goal as the boys were given responsibilities working on a fully-equipped state-of-the-art farm with huge hay barns, milking parlors, chicken houses, greenhouses, vegetable gardens, and bakeries. It was a scene that undoubtedly would have impressed the Wisners and Durlands of the past. By the late 1940s, the institution had become almost totally self-sustaining in terms of food production with 80 head of cattle, nearly 4000 chickens, and more than 140 pigs. Furniture and tools were made in a specially-equipped woodworking shop. Hay and grain were stored for future use in big silos connected to the barns. This amazing complex not only fed itself but by the 1950s provided food for twenty hospitals and other state institutions. Few farms anywhere in Orange County were as efficient, productive and diversified.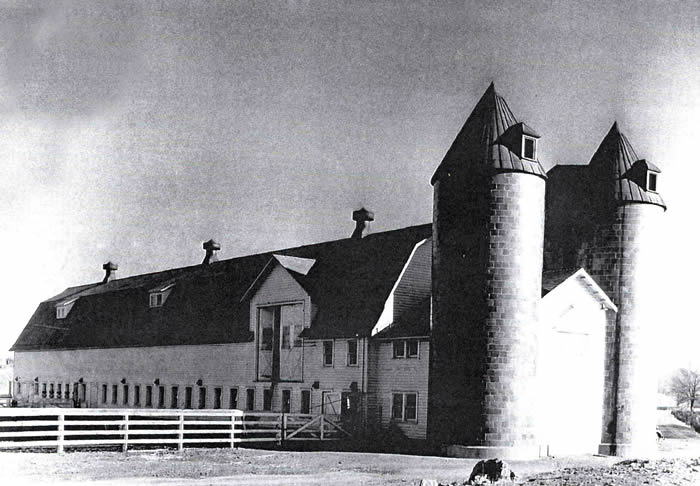 The curriculum was a mixture of vocational and academic. In a time of economic depression and high unemployment, it was not difficult to attract outstanding young college graduates as instructors and young couples as 'cottage parents.'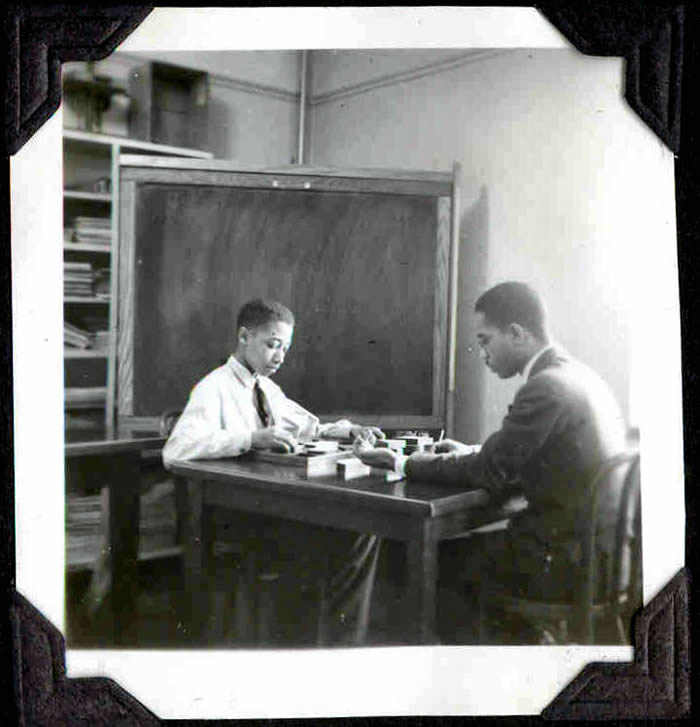 Most of the youthful inmates arrived as functional illiterates and left with skills in reading and comprehension thanks to Superintendent Cohen who developed an innovative remedial reading program that became a model for many reformatories statewide. Cohen also set up classes in vocational education staffed by experts in the various trades. The teachers would make contacts with the various trade unions in the city and help the boys gaining employment on their release. Superintendent Cohen also allowed the better behaved boys to work part-time for wages on local farms and were given bank accounts to encourage them to manage money responsibly.
Physical exercise and sportsmanship were also emphasized and the school provided swimming facilities on Wickham Lake, a fully-equipped gymnasium, and athletic fields. Spiritual counseling was undertaken by a staff of pastors, priests, and rabbis utilizing a rustic lakeside stone chapel built by the inmates.
Initially, the school was also staffed by nationally recognized social workers, psychologists, psychiatrists, neurologists, and family medical practitioners drawn from Columbia University and other top educational institutions. It was hoped these consultants, who were at the cutting edge of their professions, would use the facility as a center for the study of juvenile delinquency. Not surprisingly, almost from the start the school gained world attention and international visitors. Warwick became a globally- recognized place where dreams, imaginings, and visions were given free rein. And in an effort to engage local citizens, an advisory Board of Visitors was created. Again, under Alfred Cohen's initiative, he encouraged local organizations and individuals in Warwick to sponsor individual cottages. Citizens like Madison and Elizabeth Lewis contributed funds for various programs at the school.
It should also be noted that many of the professional staff members at the School became permanent residents in our town and raised their families here and greatly enriched the culture of our community. Thus, from Warwick's perspective, the institution had a leavening and culturally diversifying effect. Moreover, in the depths of the Great Depression, it gave employment to many young people who would otherwise have been without jobs that matched their expertise.
In the early days, President and Mrs. Roosevelt paid visits to the school and took a personal interest in its programs. After the war Eleanor Roosevelt would return and offer suggestions for improvements in her nationally-syndicated newspaper column 'My Day' .
After World War Two the reformatory began to undergo significant changes. Despite an improved state economy and a return to a robust job market the legislature's financial commitment to the school began to weaken. This came in the face of a rising crime rate among urban youth. The New York City Children's Court sentencing to the school increased exponentially and by the 1950s the institution was operating at near capacity with over 400 boys, mainly from New York City but also from other parts of the state. A larger number of boys were being sent there for more serious crimes than their predecessors. Previously, most of them had committed rather minor offences, notably petty larceny. By the 1950s though there were youths who had been sentenced for murder. These changes came at a time when staffing became difficult in the face of vastly improved job opportunities and benefits in the public school systems throughout the state.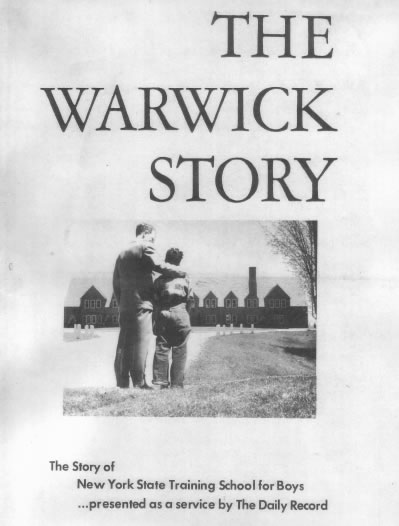 Budget constraints were reduced and by mid-decade the number of buildings on campus had nearly doubled to sixty thanks in part to the lobbying efforts of Superintendent Cohen. In 1957 the Daily Record of Middletown ran a special 14-page insert entitled 'The Warwick Story' marking the approaching 25th anniversary of the facility. It was a richly-illustrated glowing report and reminded its readers that the goal of the Training School is to 'help each boy to his fullest potential' and that this requires "knowing each youngster thoroughly-his personality, his weaknesses, his strengths. Who is he, why is he what he is." By then, a small number of the school's 'graduates' were gaining admission to colleges.
The reformatory seems to have reached its peak of performance in the late 1950s. The boys as well as staffers were doing community work for local churches, hospitals, and service organizations. And from 1949, a few of the youths were even enrolled in Warwick High School's academic and athletic programs.
The public became more aware of the life of juvenile delinquents, their time in reformatories, and their life afterwards with the publication in 1965 of Manchild in the Promised Land by Claude Brown. His memoir became a national bestseller overnight. Brown, a Harlem-raised African-American, had spent time at Warwick in the early 1950s and was transformed by the experience. "We all came out of Warwick better criminals. Other guys were better for the things that I could teach them, and I was better for the things that they could teach me." On the other hand, the school's superintendent and his wife, Mr. and Mrs. Cohen, conveyed their faith in his potential and gave him books to read about eminent black Americans. Thus, the Warwick experience became a tipping point in his life.
As the decade of the sixties opened signs of decline at Warwick became apparent. Many of the original employees retired and the quality and quantity of the staff weakened. Budget constraints led to a discontinuation of many programs, including the entire farm operation, while overcrowding became a problem. To cope, the boys were released earlier, before any real assistance could be given to them.
Costs climbed as the institution lost its ability to be self-sustaining. Some complained that the administration in Albany was becoming more rigid and bureaucratic and less responsive to the community Board of Visitors. The lines of communication between the teachers and counselors weakened and as New York City's drug and associated gun culture expanded the proportion of youths sentenced for serious offenses grew. Hardened criminals were beginning to arrive at the school and violence on campus escalated.
By the early 1970s seemingly poor supervision and counseling at the school contributed to an increase in the number of escapees and in the rate of recidivism. Boys may have been 'reformed' at the school but on their return to their communities many of them simply re-joined the neighborhood gangs and were eventually re-arrested. In the early years the state devoted some effort to assist them in making a post-release adjustment but by the 1960s budget constraints seem to have compromised many of the worthwhile programs. Recidivism proved to be an enduring and intractable problem.
At the school, an expanding number of inmates were in need of psychiatric counseling but inadequate personnel were available. Clearly, the administration and its teaching staff were under-equipped, overwhelmed, demoralized, and adrift. The school's original mission of institution-based rehabilitation seemed impossible to fulfill. Thus, in 1971 the process of de-institutionalization began when Warwick and the other state reformatories were transferred from the Department of Social Services to the Division For Youth (DFY).
Henceforth, our legislators committed the state to a much costlier and more complex process by establishing a plethora of alternative programs outside the training schools and scattered in communities throughout the state. A mammoth and unwieldy bureaucracy quickly emerged and in 1976 the New York State Training School for Boys was abruptly shut down after forty-four years of operation. Almost overnight, a new chapter or iteration in the long history of this site would open.
From Reformatory to Prison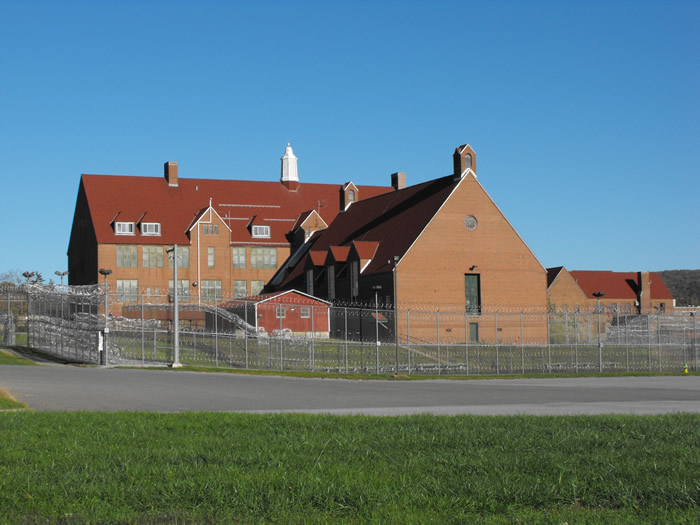 From the late sixties America was facing an epidemic of drug abuse, especially in heroin and cocaine. Drug trafficking became pervasive, particularly in the cities, and it was contributing to a terrifying rise in crime rates. Public alarm over the situation resonated among our state's politicians and in 1973 Governor Nelson Rockefeller signed a series of laws that had the immediate effect of long-term mandatory sentences for producers, distributors and users. The national 'War on Drugs' was in full swing. The usually non-violent crime of drug trafficking was put on a par with murder in terms of sentence severity.
The courts complied with these draconian laws and the number of offenders sent to prison soared. From the start, many critics were concerned that this was leading inexorably to the incarceration of many young non-violent felons who had otherwise no previous criminal records. The prison populations grew rapidly not only because of enhanced prosecution for drug offences but also due to longer sentences for common crimes and reduced access to parole and probation. Black unemployment may also have been a factor. In 1985 in America 64% of black men aged 18-19 and 40% aged 20-24 were unemployed in America. And at Mid-Orange in 1980 of an inmate population of four hundred and twenty-eight three hundred and fifteen were black or Hispanic.
These deeply disturbing trends and statistics were creating a moral dilemma: is it fair and rational to put such people in the same prisons as hardened criminals? Their solution was to transform the reformatories into medium security prisons and to place more emphasis on training them in job skills to make them more employable after their release. By the mid-seventies some officials in the Department of Corrections were also beginning to discuss diverting juvenile offenders to closely-supervised non-prison programs near the communities in which they lived as well as greater use of fines and restitution orders instead of prison terms.
The idea of medium-security facilities seemed almost to echo that of the reformatories of the past: rehabilitation, and career training. Thus, in 1977 to meet the burgeoning number of prisoners the now-closed reformatories for juvenile delinquents in Warwick , Otisville and elsewhere were transferred from the Division for Youth to the mammoth Department of Correctional Services. Warwick's institution became the Mid-Orange Correctional Facility . High fences and imposing guard towers were erected around the buildings and within a few months the facility was almost at maximum operational capacity. Physically, Warwick was little changed while neighboring Otisville was renovated and modernized at great cost and became one of the most 'progressive' prisons in America, getting on Forbes magazine's list of the 10th 'cushiest' prison in the country.
The Mid-Orange facility was overcrowded from the start. The number of inmates rose from 428 in 1980 to 740 in 1998. Of these, 227 were there for drug felonies. The proportion of African-Americans soared partly because the sentences for the use of crack cocaine were more severe than for regular cocaine, the latter being the variety of choice for the white middle class. By 2010, the Mid-Orange inmate population was 628, of which 83 were white, 186 Hispanic, and a whopping 345 African-American. On the other hand, since the reforms of the 1980s, affirmative-action recruitment of correctional officers had been stepped up.
In the early years, the Mid-Orange Correctional Facility was a model institution with many innovative programs. It could boast of a wide variety of vocational and academic programs, a successful Alcohol and Substance Abuse Treatment program and an Aggression Replacement Training course. Another success beginning in the 1970s was the Jubilee Network Program in behavioral modification. Therapeutic in approach, it emphasized peer mutual support and efforts to build a stronger sense of personal responsibility. The correctional officers became participants in the exercise. And to broaden the career perspectives of the inmates a Life Skills series was launched. Prominent people from surrounding communities were invited as guest speakers. Physicians, attorneys, musicians, actors, teachers, bankers, athletes, and many others actively participated on a voluntary pro-bono basis. The prison also pioneered the first commercial carpentry shop, which manufactured modular housing for a number of public buildings including the Florida Village Hall addition.
New emphasis was placed on community service and outreach. Inmates with a record of good behavior cleaned and maintained public parks, athletic fields, and cemeteries, painted churches and firehouses, labored on libraries and senior centers, engaged in roadside clean-ups and moved archives for historical societies.
New York State's prison population continued to swell, growing from 12,500 inmates in 1972 to an astonishing 44,560 in 1988 to a breathtaking 69,068 by 1994. Embarrassingly, by 1995 America had more people in prison per capita than any other nation in the world. A year earlier it was reported that the incarceration rate among blacks had reached over 1400 per 100,000 compared to 203 per 100,000 among whites.
Mid-Orange was no exception. The facility had to cope with more inmates, proportionately less funding from our legislators in Albany, and fewer physical resources to work with. Just at a time when the innovations were beginning to work they had to be cut back or abandoned. And in the wake of the 9-11 catastrophe of 2001 administrators and legislators in Albany became more security-minded and less transparent and accountable to the public at large. Public access to the workings of Mid-Orange became more problematical and community oversight less pronounced.
In response to our shriveling financial resources, the courts began to incarcerate fewer criminals. In New York State alone, the incarceration rate was cut by 15% between 1997 and 2007. National crime rates began to fall from the mid-90s and kept falling during the recession which began in the 21st century. An era of drug law reform opened in 2004 leading to 2009 when our state legislature effectively repealed the Rockefeller laws and removed the mandatory minimum sentences. The state's prison population fell from over 71,000 in 1999 to 56,000 in 2010. In Warwick the inmate- employee ratio dropped to a historic low of about 2 to 1.
By 2010 our nation's official violent crime rate reached its lowest level in almost 40 years. Also, first-time non-violent drug offenders were now more likely to be sentenced to probation; and for good behavior during that period to be relieved of being classified as felons. In other words, criminologists and penologists were beginning to argue that more emphasis should be placed on programs that help to reintegrate the lesser offenders into society by encouraging them to develop marketable job skills. But there may be additional explanations for the dramatic decline in crime. Prisons are costly enterprises and as New York State began to run serious budget deficits, legislators began to weaken their support for incarcerations. More legal abortions from the 1970s may have been the cause of fewer children born to poor unwed mothers. There were environmental theories as well. Lead ingestion is believed to contribute to violent behavior and with the removal of lead from paint and other industrial products less of it entered the human body. And then there's the issue of inheritance. Some geneticists believe that drug addiction and violent criminal behavior are transmitted from one generation to the next by one's DNA.
In 1971 New York State created the Department of Correctional Services and endowed it with an enormous bureaucracy. The question that seems to be gaining increasing urgency is: just what does 'correction' mean when dealing with criminality? With recidivist rates so high, today and historically, is imprisonment the most efficient, least costly, and most humane way to deal with this perennial problem.? And just how bad are conditions in our state's prisons? The Attica prison riot of September 1971, the bloodiest in our nation's history, rekindled a reexamination of these vexing questions and led to a greater emphasis on educational and rehabilitative programs including work release for good behavior. It also resulted in the hiring of more correctional officers and ensuring a better racial and ethnic balance. At Attica, 63% of the prison population was black and Hispanic while all of the officers were white. By the end of the century, African Americans would comprise nearly twelve per cent of our nation's population but more than forty per cent of its prison inmates. If one were to count every black and Hispanic person actually resident in the town of Warwick in 2000 one might be astonished by the number who were incarcerated at Mid-Orange, basically out of the sight and mind of the community that surrounded it.
As we reach the second decade of the twenty-first century New York State is in the midst of the largest multi-year discharge of prisoners in its history. Today, with our state in the grip of its worst recession in modern times, and with many empty prison beds, we have reached a crossroads in the reform movement. Faced with a burgeoning and seemingly out-of-control deficit, Governor Andrew Cuomo in 2011, with legislative blessing, abruptly and unilaterally mandated the closure of many correctional facilities, including Mid-Orange. Without consulting the Community Advisory Board of local citizens the Mid-Orange Correctional Facility closed its doors, reassigning 322 employees and 572 inmates to Otisville and other facilities
Conclusion
Reaching a satisfying conclusion to the long saga of this special piece of Warwick real estate is difficult. This has indeed been a place of many dreams, imaginings, and visions. But in almost every case they have not been fully realized. Forces beyond Warwick have prevented them from coming to fruition and they have ended just at a time when their success was seemingly at hand. Historically, the people of our valleys have benefited from this tract of land. It has been a site of our longings, it has fired our imaginations, it has been the crucible of our dreams of a better, more just and equitable society. It has been a place of discovery of oneself, a site for personal re-assessment, rehabilitation and re-orientation. It has been a physical symbol of Americans' sense of responsibility for its poor, its disadvantaged, its wayward fellow citizens. And yet, lamentably, has it not also been a symbol of our failure to adequately sustain those institutions after they have been built? Just as they begin to succeed we seem to abandon them and leave them to the devices of others less capable or committed.
In so many respects the Mid-Orange site is a metaphor for the great American saga. But is this site at a tipping point? Is America itself at such a point? Our great nation was built on dreams, imaginings, and visions. But what has always challenged us is just how to bring them to fruition.
Once again, a chapter in the long history of the site has closed and it must await a new beginning. What will its future hold? We in our town have a responsibility to ours and to future generations to have our voices heard early and often throughout the decision-making process. The future of this huge site will fundamentally shape the direction of our community for decades to come. And I have addressed you this evening not simply to enlighten you about this vitally-important site but to spark a wider debate about its fate.
Thank you.
Acknowledgements
I wish to thank my Deputy Town Historian and Archivist, Sue Gardner, for providing invaluable assistance in gathering material for this project. I am also indebted to the Warwick Historical Society and the Albert Wisner Public Library for use of their archival collections. Both institutions are crucial to the study of our community's rich heritage. Special thanks also to Dolores Simon for editorial assistance and to Dr. Tom Kemnitz, a historian and CEO of Royal Fireworks Press. I also appreciate information provided by Dr. Gerry Freisinger, Suzanne Cohen Laberge, Ken Henderson, and Doug and Betty Hurd. And for videotaping my lecture I am indebted to Gary Randall.
To read a review by the Warwick Advertiser of Richard Hull's presentation at Warwick Town Hall on Sept. 28th, 2011, click here.
---
To read our feature story on Richard Hull, Richard Hull: A Man For All Seasons, click here.