Education
Education
Details

Published: 13 August 2015

13 August 2015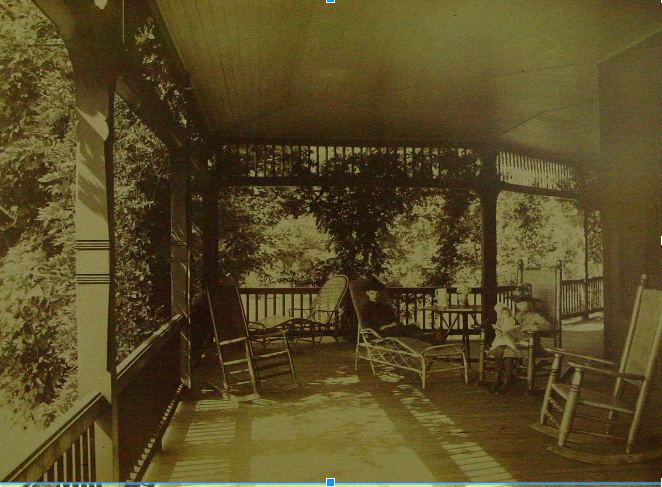 This is the last opportunity the public will have to view, "Summer on the Porch," a charming collection of clothing and hospitality hosted by the Warwick Historical Society. An evening of informal conversation will center on the recent exhibit, "Summer on the Porch" and pre-war Warwick, 1930-1940.
Highlighting the collection of period clothing will be pictures of various local "cottages," featuring local front porches. Also, on display will be beautiful crystal and silver serving pieces. Additionally, the Lewis Woodland's Fowler Estate will be featured through photos and stories. This was a moment in time that drew people closer by intentionally developing relationships with family and friends. The front porch lent itself well to bringing a breezy ease to those summertime connections.
Come and experience the lively conversational presentation of Michael, Jean and Hopie as they invite those in attendance to journey with them to another time, but the same wonderful place - Warwick, New York.
Photo: The porch at Belair was built by Thomas Powell Fowler in 1885.
---
Event Information: Conversation on the Front Porch with Michael Bertolini, Jean Beattie May, Mary Hope Lewis Hosted by The Warwick Historical Society A.W. Buckbee Center Tuesday, August 18th at 7:00PM No charge for members/$20 per person Please call to hold your place - 845/986-3236