My acquaintance with philosophy professor Lou Marinoff began several years back. As we were reaching the zenith of our cultural outreach to the community at the bookstore in Warwick, Lou volunteered to give a talk on Moby Dick. For me, it was affirmation that I was on the right track – that somehow we could measure ourselves by books that help us look more deeply into our own nature. Lou's charming personality, his quick witted style, his philosophic perspectives and teaching authority, his worldly vision…he was one such man that exemplified what it means to become a whole person.
That is a prism, though, in which we continue to turn the kaleidoscope. What I didn't know about Lou at the time was his gift for photography. One day I received an email from him to visit his portfolio of works and discovered he had an eye for nature. Quite an exquisite eye. Although not particularly versed in the art of photography myself, I knew I liked his photos - immensely. They touched me in so many ways, from the gamut of emotion of the most tranquil lake to the soaring heights of sailing birds and crashing waves against ageless rock. Flowers, changing seasons, wildlife, ancient and modern architecture, art and sculpture, aerial views, beautiful landscapes and bustling cities, setting suns and glowing moons…and of course that special imprint of something human – such as his photo "The Kiss" - all of that deeply left its mark on me.
Lou proceeded to send me updates on his worldly adventures from his year on sabbatical, to places as far away as Australia and nearby as Monroe, NY. Around the globe he went, to India, Costa Rica, Cypress, China, Hawaii, the Netherlands, Luxembourg, with Italy yet around the corner.
These selection of twenty seven photos are a small sampling of his diverse body of work. In his photos, I believe what we find is not man's struggle against man, but man's personal inspiration to find beauty in this world - to taste, savor and seize it - for life is as fleeting as a delightful summer's day - so we may as well get our fill while we are here to enjoy. His photos serve to inspire us in this direction. It is my pleasure to introduce you to Lou Marinoff and share with you his snippets and snapshots of world travels while on sabbatical.
---
"Sabbatical" derives from the book of Genesis: God created the world in six days, and rested on the seventh. We are commanded to do the same, on our weekly Sabbath.
Farmers used to till each field for six years, and rest it on the seventh, so it could recover its vital nutrients. Similarly, professors work for six years at a stretch -- immersed in teaching, research and publication, administrative duties, public service -- and then get a year off to refresh their vitality.
So you're cordially invited to join me on my sabbatical year, crisscrossing the globe with a camera. Enjoy these highlights, philosophical snippets along with snapshots of world travels ...
India (September-October 2010)
The spiritual depths of India are fathomless, and so are her endless contrasts and pervasive charms. Indian philosophy contains some of the most profound thoughts ever to dawn in the human mind, and also gave rise to Buddhism, one of India's greatest "exports.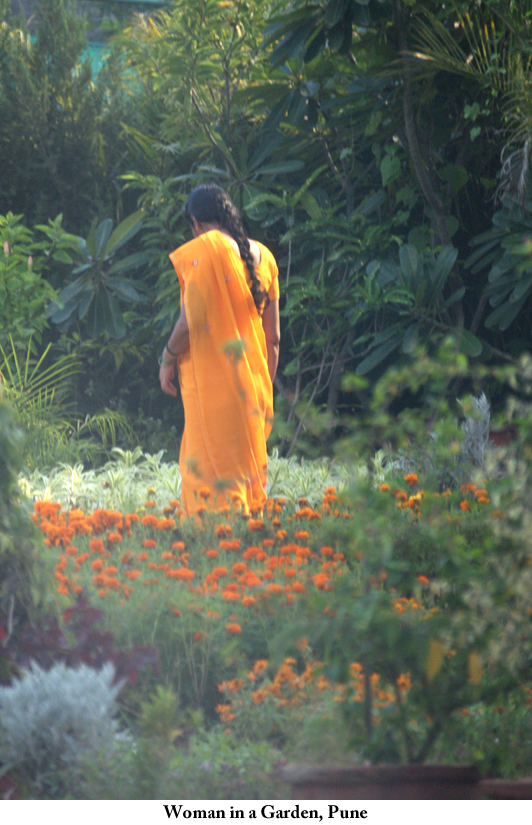 So I checked into an ashram in Pune, for a spiritual "cleansing." We can never get too much of that. This was followed by a regal treatment in Mumbai, at the Taj Mahal Palace Hotel -- my favorite hotel in the whole world. The Taj was severely damaged during the Mumbai attacks in 2008, with terrorists killing many of its guests and staff. The Tata family, which built and owns the Taj, is generously funding the education of children who lost parents in the attack. They've also spruced up the hotel, which is looking better than ever. Apparently they love returning philosophers: They upgraded me from a regular room to a royal suite! (or maybe it was the spiritual cleansing :-)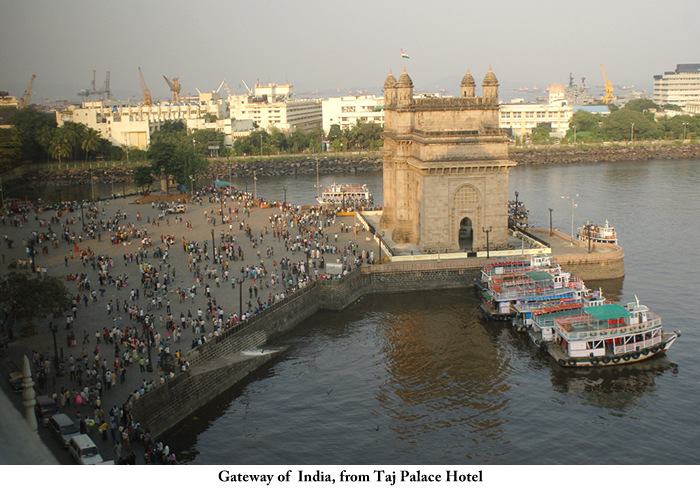 I am always reluctant to launder my clothes after returning from India (it's not just a "guy thing") -- they absorb and exude so many exotic fragrances, they smell like an Indian spice market. I flew home on Gandhi's birthday, with millions of Mumbaikers dancing and celebrating in the garlanded streets. Mumbai Meri Jaan!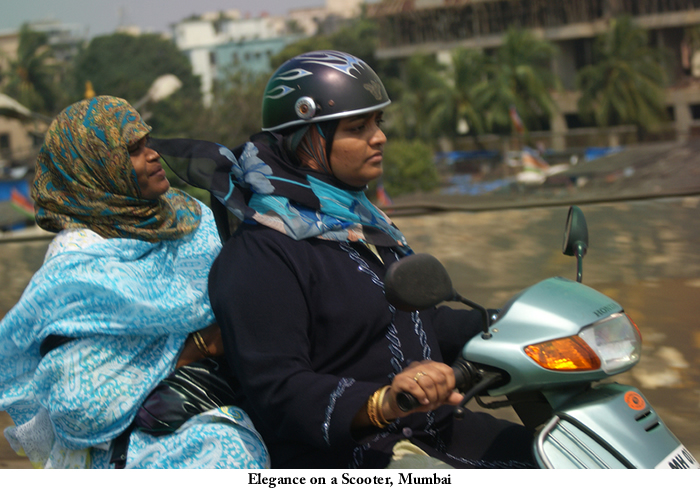 Upstate New York (October 2010)
Nothing beats the peaking autumn foliage of the North-East! This year was no exception. Got some wonderful shots in Orange County, as well as upstate. Colleagues at SUNY Cortland invited me to give a talk (on Plato Not Prozac), and the colors were just superb, all the way to Cortland and back.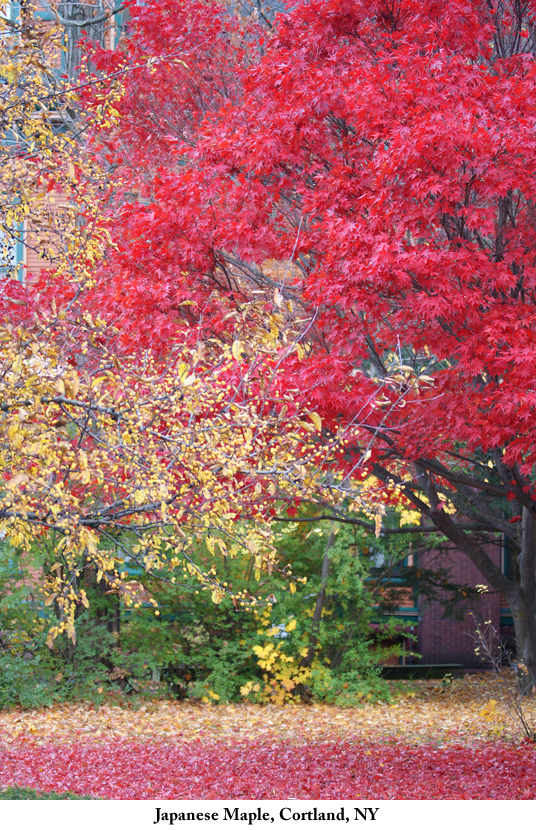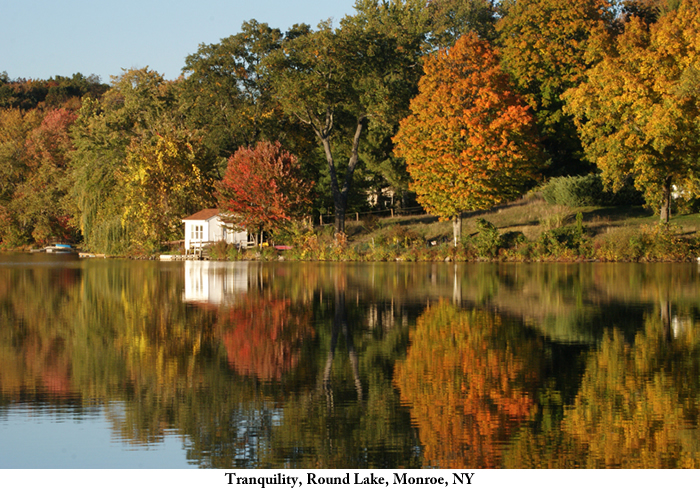 Amsterdam-Luxembourg (November 2010)
The Global China Business Meeting was held in Luxembourg in 2010, and to fly there from New York you have to connect through a European hub -- London, Paris, Amsterdam, take your pick. So I picked Amsterdam. If you want to take in some great art (e.g. Rembrandt, Vermeer, Van Gogh), and avoid big crowds, the museums are much quieter in November. And the light on the canals, while short-lived at this time of year, is very sharp and clear.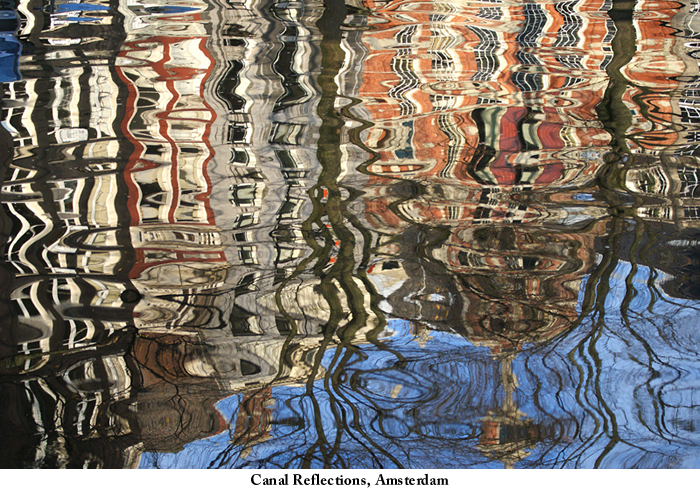 Luxembourg affords a wonderful contrast of architecture, between late medieval and early post-modern. You can walk around the Old City for hours on end, encountering stately monuments and surprising vistas. The farmer's market is not to be missed: you can gorge yourself on delicious free samples of local cheese, sausage, breads, pastries, and wash them down with varieties of coffee or beer.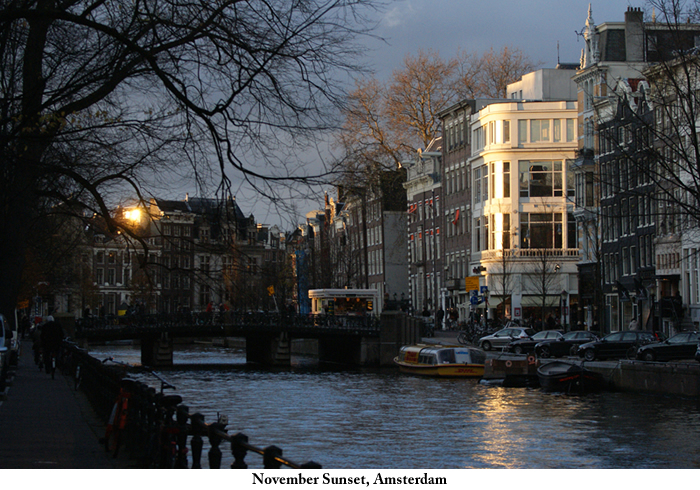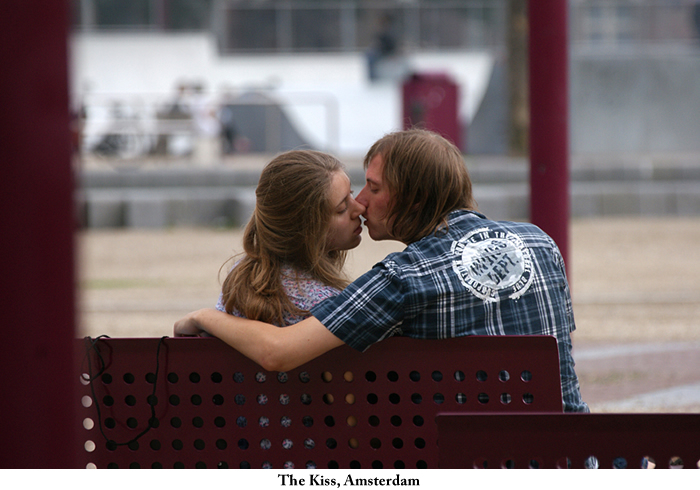 Australia (December 2010)
It's a long way to fly, but worth every minute once you arrive "down under." The people are amazingly friendly, and the geography just doesn't quit. I focused on and around Sydney, with its world-class Opera House, harbors, marinas, beaches, hiking trails, and ubiquitous vistas. Three "must-do's" in Sydney: visit the Chinese Garden; take the five-mile Manly Harbor Walk; and dine at the trendy Sydney Cafe (reservations absolutely required).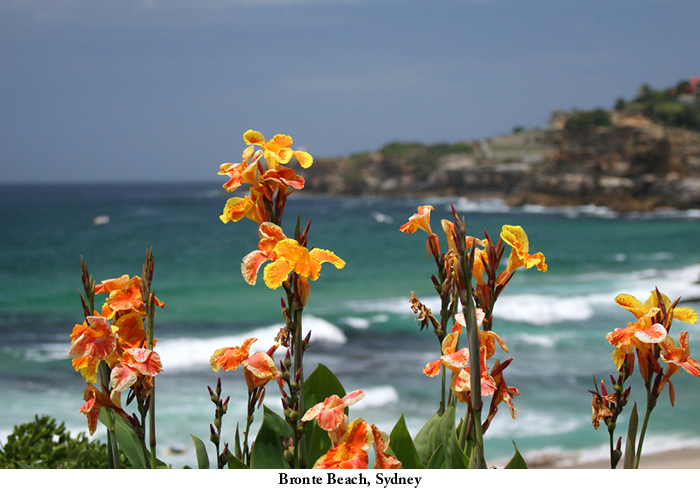 I also rented a car, and drove (on the "wrong" side of the road!) way up to Byron Bay, Australia's most easterly point, marked by a famous lighthouse offering spectacular views. There you can sleep in a jungle tree house, eat macrobiotic meals, and marvel at one beautiful beach after another.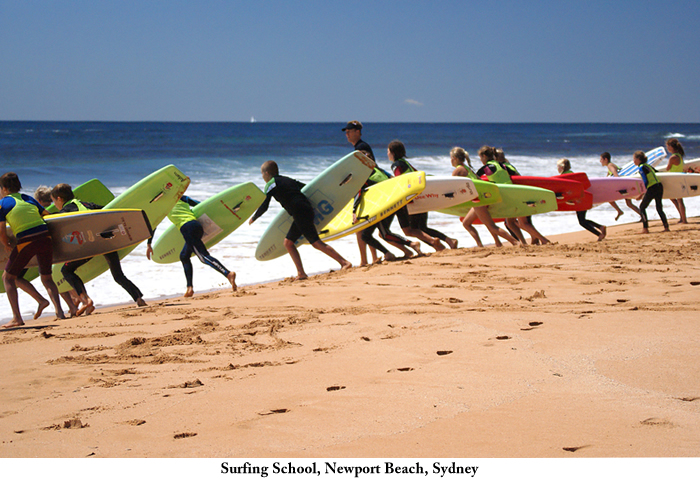 The best part was spending December 21 in Oz, because it's their summer solstice. If you can spend June 21 in the Northern hemisphere, and December 21 in the Southern, you can celebrate two summers and no winters. I did it in 2010, and recommend it highly.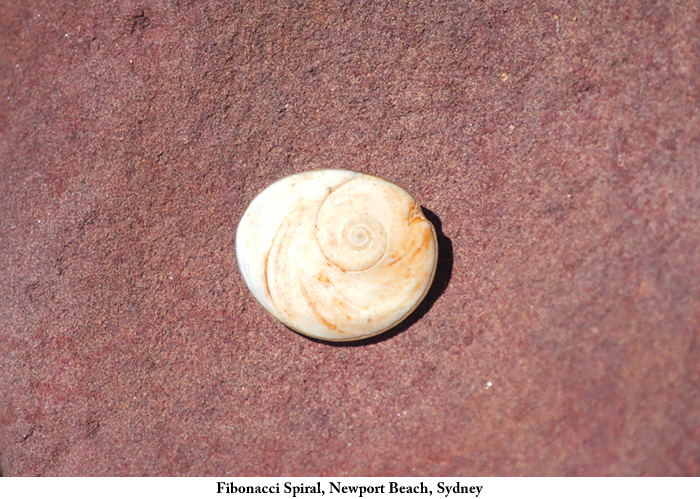 Monroe, New York (January 2011)
Speaking of winter, we really had a lot of ice this year, didn't we (a rhetorical question). I stayed home in January to work on a few projects, and all I could see out the window were icicles. They have their charm to be sure, but I got tired of photographing them, and yearned for more jungles and beaches.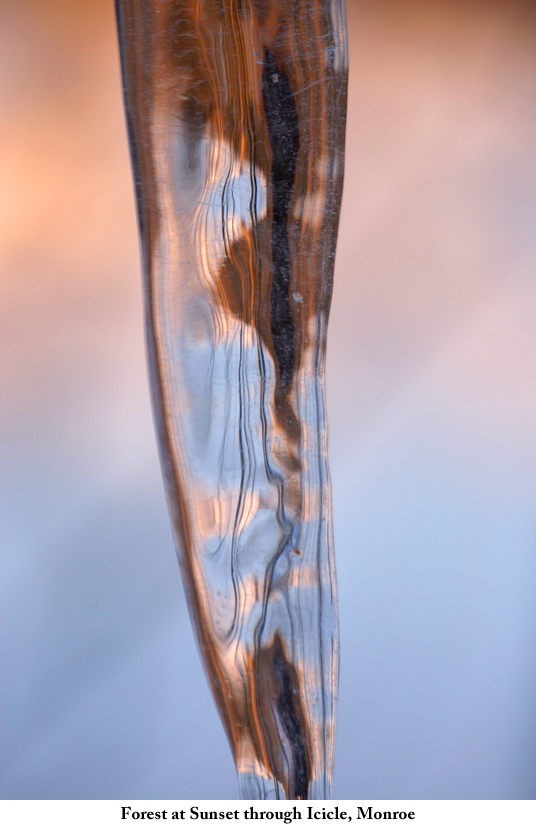 Costa Rica (February 2011)
How about jungles and beaches and volcanoes, along with coffee plantations, cloud forests, and contented people? That spells Costa Rica. What a great escape! High literacy rate, spectacular geography, amazing wildlife, huge happiness index. Pura vida! ("Pure life," the local saying for everything good.) Did you enjoy the beach? Pura vida! Did you like the meal? Pura vida! Did you have fun on the tour? Pura vida! Me gusta, Costa Rica.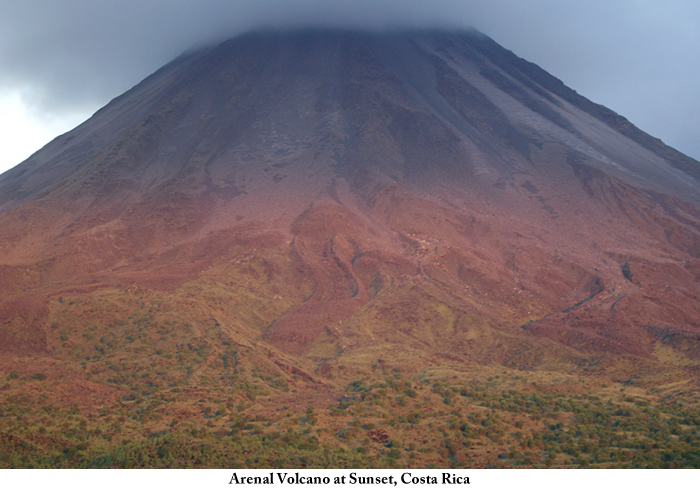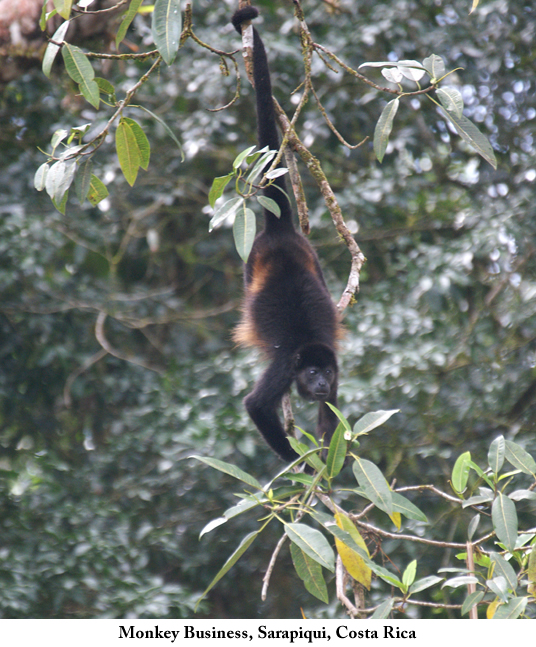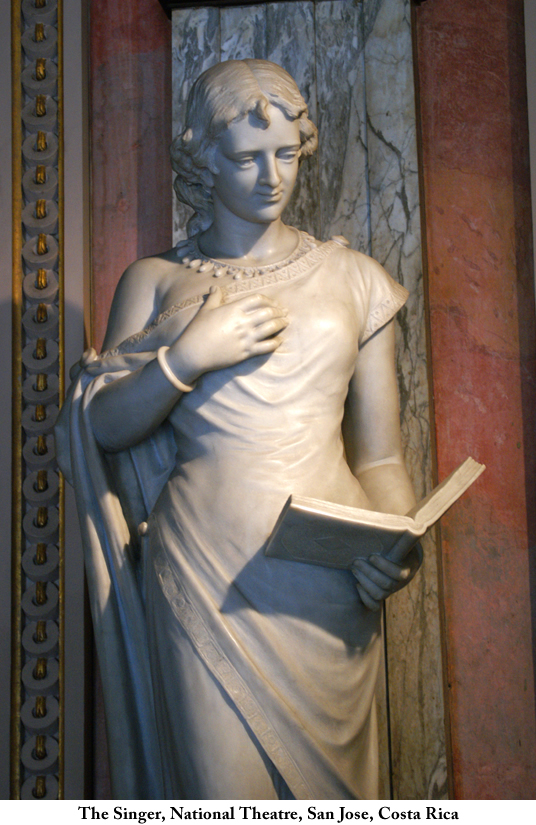 China (March 2011)
China boasts one of world's oldest civilizations, as well as its newest emergent superpower. As a lifelong student and teacher of Chinese philosophy, traveling around China always touches me deeply. Thanks to many generous and hospitable Chinese friends, I got to see more than I bargained for this time around. Beijing in the springtime is warm and pleasant, especially if you can dodge incoming sandstorms from the nearby desert. There's so much to see in Beijing itself: the National Theater, the Lama Temple, the Summer Palace, the Forbidden City, the Olympic site, the Great Wall (just an hour away). The list goes on and on.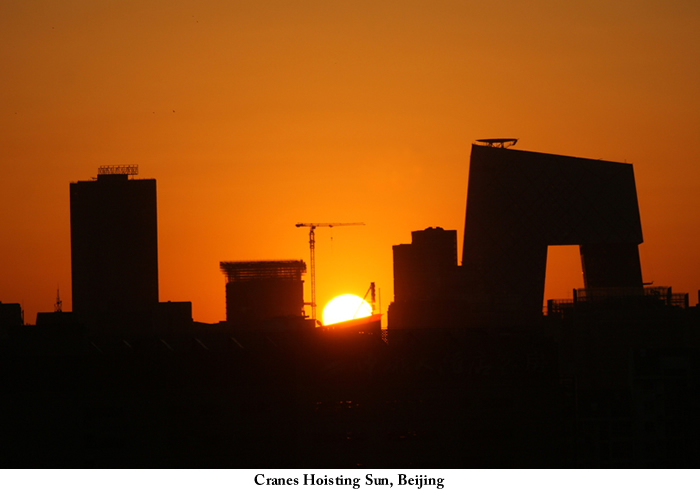 And China is a vast country: the world's fourth largest by area, almost as big as the USA. I managed to make two important excursions. The first was to Shandong Peninsula, containing the town of Qufu, birthplace and final resting place of Confucius. The second was to the province of Henan, containing the town of Dengfeng and its famous Shaolin Temple, birthplace of King Fu and Chan Buddhism, overlooked by Mount Song, one of China's five holy mountains.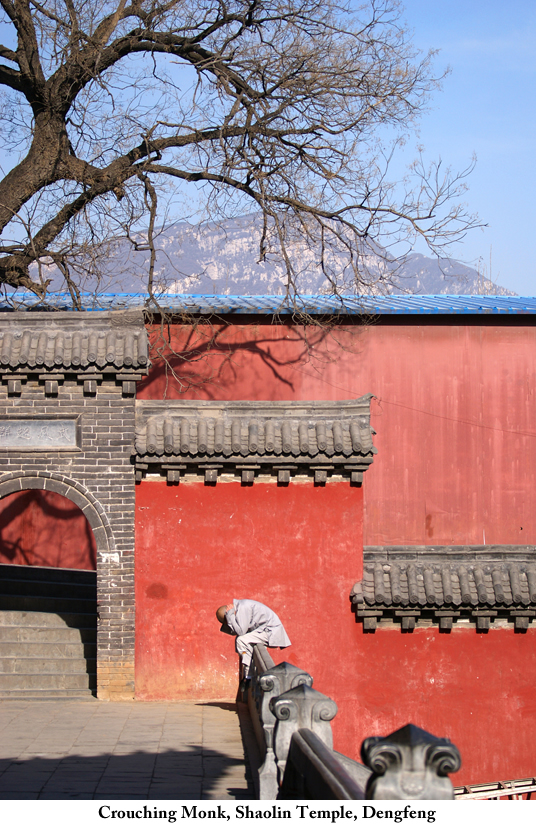 China was so enchanting, I am headed back there in August with my son. We are aiming for Tibet. Stay tuned.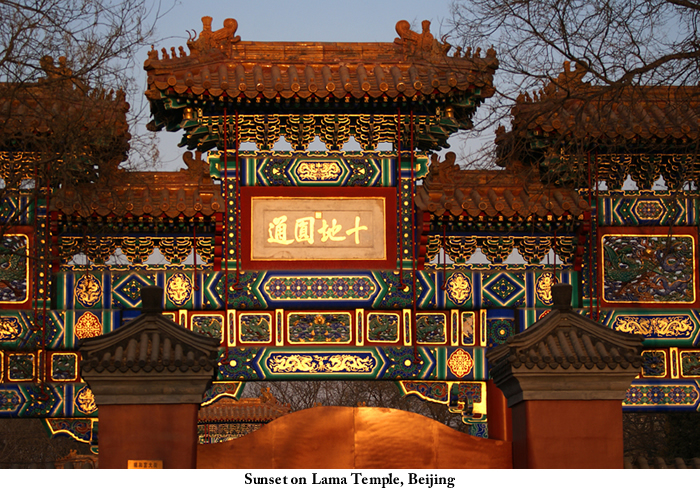 Cyprus (April 2011)
The 2011 Global Russia Business Meeting was in Limassol, Cyprus this year. Cyprus is a picturesque and historic Mediterranean island, and Limassol (once a sleepy agricultural town) has become a burgeoning Russian Riviera. Photographic opportunities abound, including the Crusader castle, the ruins at Kourion, and the rock-strewn beach where, according to legend, Aphrodite herself (the Goddess of Love) was born. I also caught a flock of migrating flamingos, who lay over at this time of year on a lake near the airport.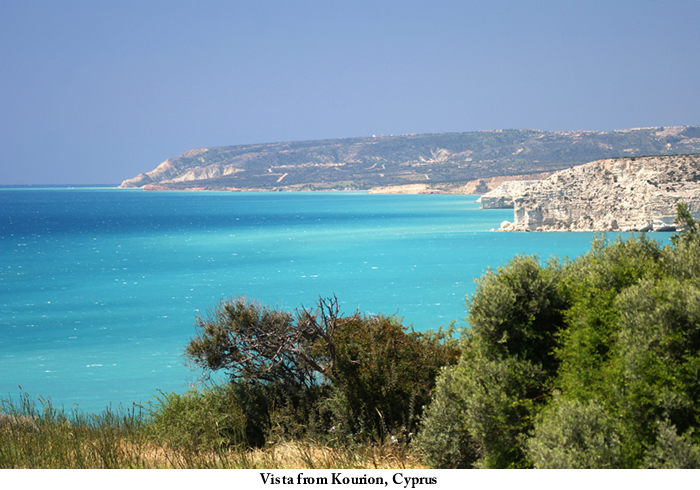 Dutch Tulips

(April 2011)

I have always been amazed by those rainbow-like postcards of Dutch tulips, so this year I decided to shoot some myself. The peak season is late April into early May. Many of the best fields are within an hour of Amsterdam, in the area surrounding Lisse, and can be explored by car or bicycle. Not to be missed are the fabulous Koekenhoff gardens, where you can easily spend a whole day, on foot, wandering among the world's most extraordinary tulip arrangements.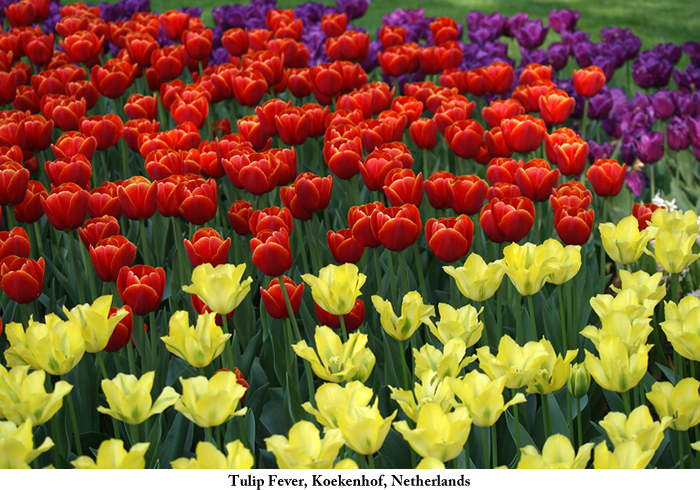 The philosophy? It's simple. There are so many atrocious things going on in the world at any given time, we really need beautiful things to help sustain a balance. If you can spend a few days (or even a few moments) immersed in beauty, you can strengthen your resolve to help make the world a better place. That's the theory, anyway.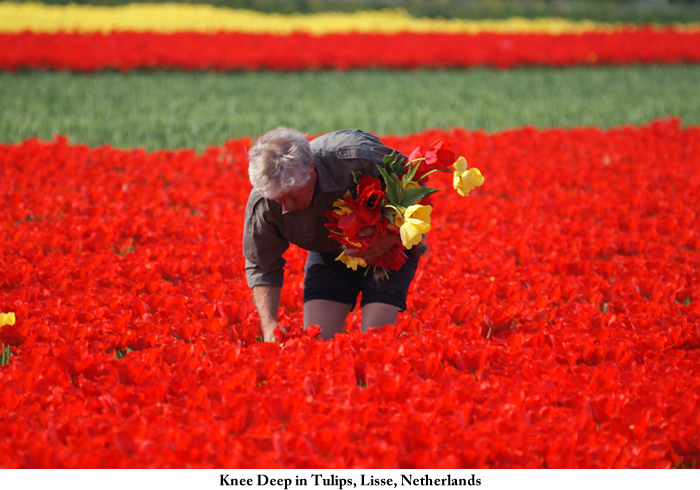 Hawaii (May 2011)
My reason for visiting Hawaii was an invitation to the Tenth East-West Philosophers Conference, an event that takes place only every decade or so, at the gorgeous campus of the University of Hawaii at Manoa. It brings together philosophers from Eastern and Western traditions, to disprove Kipling's prediction, "never the twain shall meet." But once you get to Hawaii, you'll find a few other things to do as well.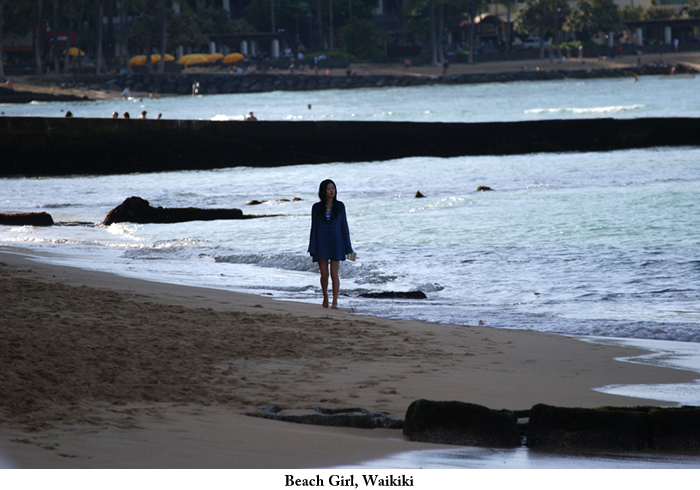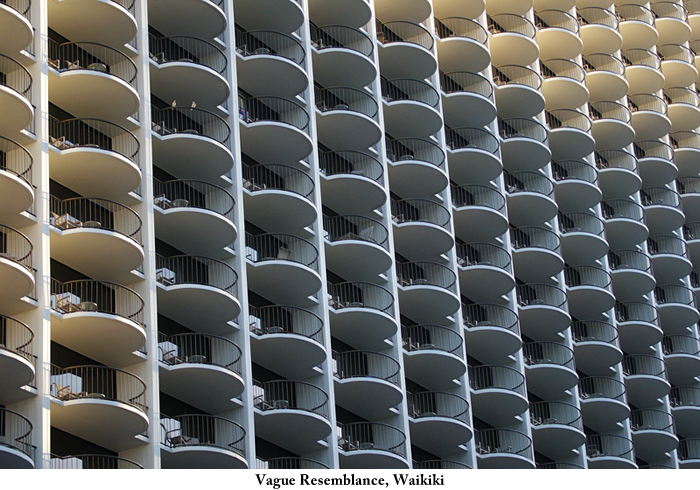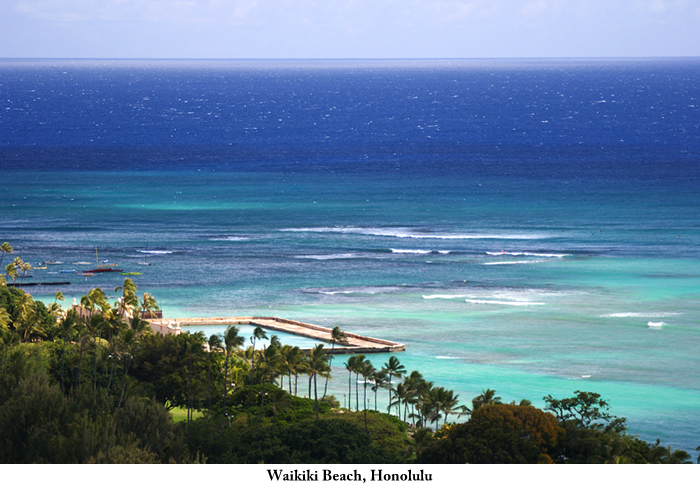 Based in Oahu, I hung out at Waikiki, snorkeled in Hanauma Bay, paid tribute at Pearl Harbor, visited the Dole plantation, toured the fabulous coastline, took in Polynesian culture, saw and photographed my first double rainbow, and resolved to come back and visit the other seven islands of a chain otherwise known as "Tropical Paradise."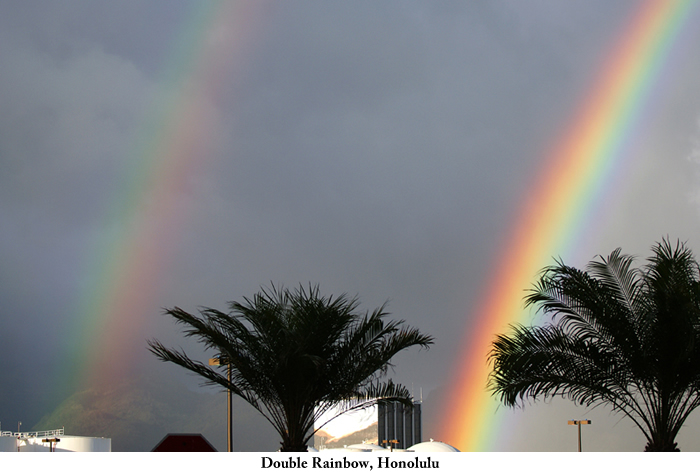 Aloha, Lou
---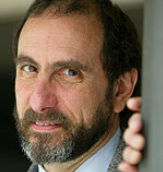 Lou Marinoff is Professor and Chair of Philosophy at The City College of New York, and an internationally bestselling author. His most popular book, Plato Not Prozac, has been translated into 27 languages. It shows readers how to use philosophy to manage everyday problems in life, instead of paint-by numbers diagnoses and mood-enhancing drugs.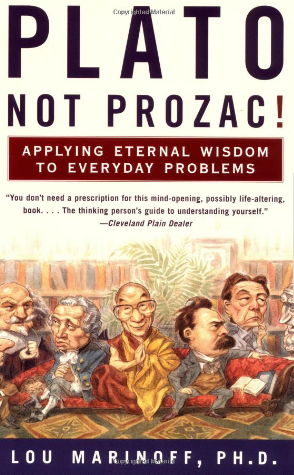 Lou is also an avid photographer, mostly of nature but also of city scenes, and vistas from the air. He has lived in Monroe for the past decade, grateful for the beauty, tranquility and friendliness of Orange County and the Lower Hudson Valley.
But don't look for Lou on campus this year, or for that matter in Monroe. He has been on sabbatical since August 2010, and will continue to cherish his freedom from academic affairs until late August 2011.
photo galleries: http://loumarinoff.zenfolio.com/
This email address is being protected from spambots. You need JavaScript enabled to view it.">This email address is being protected from spambots. You need JavaScript enabled to view it.