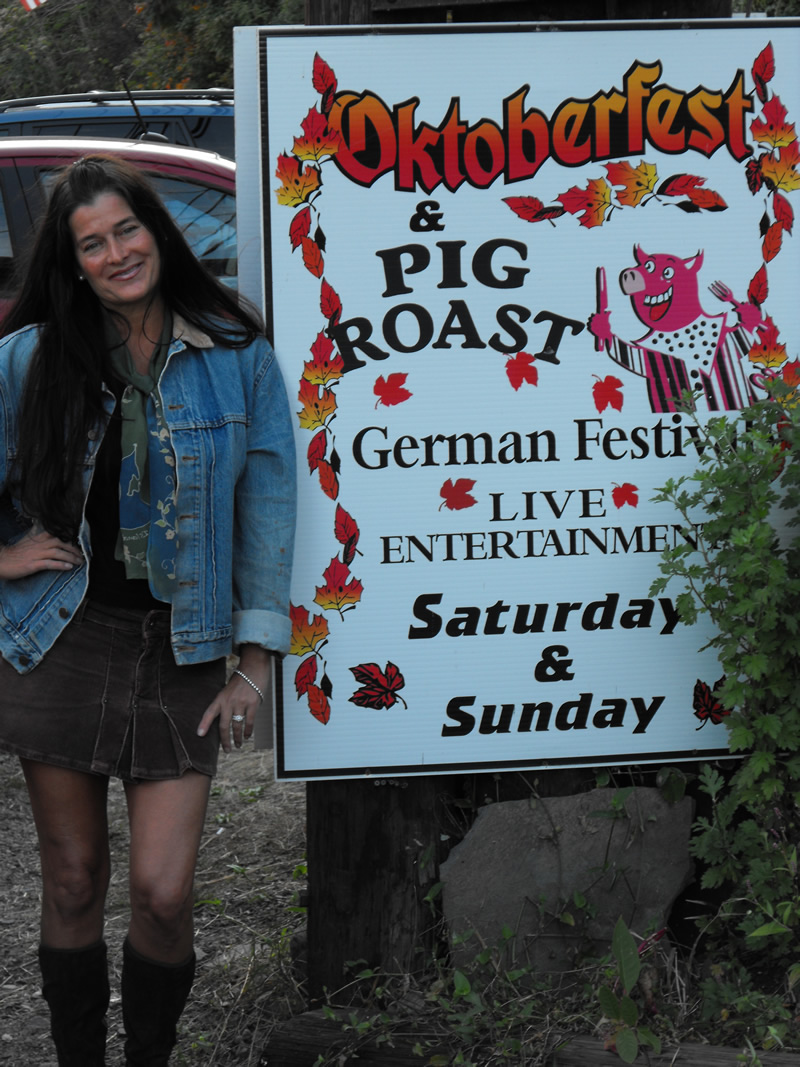 On Oct. 16th, 2011, Kerryl and I went to the Breezy Point Inn to celebrate Octoberfest, which runs every Saturday and Sunday in the month of October, and which has been extended through Nov.5 and 6th. There are three seatings – 1, 3 and 5PM - take your pick and make a reservation. We tried for 3PM, but the restaurant was booked at that time, so we had to settle for a later seating. I hadn't had German Food in quite a while and my taste buds were ripe for an authentic German experience such as their incredible assortment of sausage (see the wurst family), slow roasted pig and red cabbage. Not to mention apple strudel and a classic German brew. After taking a look at their all-inclusive buffet menu the day before, I concluded that for only $25, this might be the best bargain in town and planned a date with Kerryl.
No stranger to the Breezy Point in Greenwood Lake where I've been a resident for nearly 5 years and visitor for over twenty, I have had many unique experiences eating lunch or dinner on their deck looking out over the expanse of lake with gorgeous views enveloped by scenic mountains. I almost feel like I'm on Lake Como in Italy, for much less the price. It's romantic and somewhat intoxicating when you are looking out at this beautiful lake, having a drink, enjoying fine food and sharing the company of friends and family.
This past year I was at the Breezy during their Winter Carnival in February, their Classic Antique Boat Show in June, a business mixer with the Warwick Valley Chamber of Commerce in spring, and lunch and dinner on several occasions throughout the year. Each experience was joyfully different – from the chili tasting contest of Winter Carnival to intimate dining with Kerryl when we enjoyed a grilled rib-eye steak and horseradish encrusted Atlantic Salmon. Other favorites have included their generous spinach salad, weighty burger and fries, tender filet minion, and "to go back for" crispy jumbo coconut shrimp. And should you be hankering for their traditional signature German dishes, you know that year round, you will find Schnitzel Holstein (pan-fried breaded veal), Sauerbraten (braised red wine marinated beef), and Eisbein (braised knuckle of pork), amongst just a few of the specialities appearing on their menu.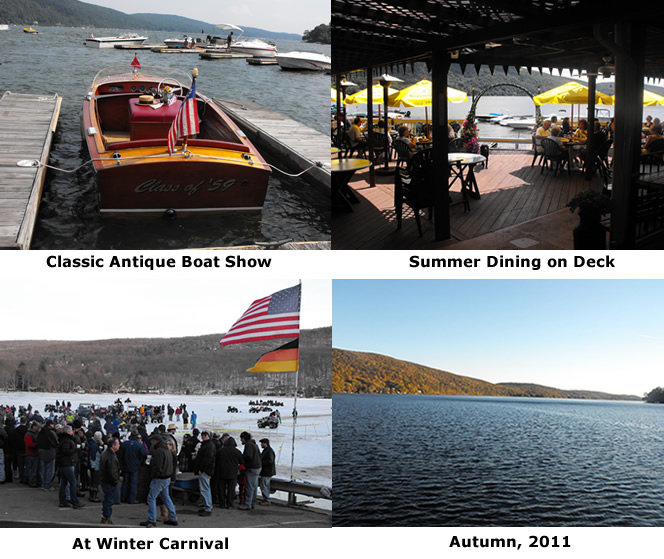 During Octoberfest, on a clear autumn day, with the sunshine reflecting off of glistening water and foliage turning deeper hues of auburn and crimson, not only will you brighten with fall's intense colors, but from the food and upbeat oom-pa band played by Werner. You will be impressed by the ample spread of food - the variety of cheeses, the bavarian barley soup, the artisanal breads and array of meats and vegetables that grace the buffett table, more than enough to compete with any courtly feast. Breezy's German food roots clearly make this Octoberfest a frontrunner of all of the Octoberfests' in the region. You know the food is good, not only when it tastes good, but when everyone around you is speaking German or another foreign language.
The Breezy is a great destination for its waterfront and top knotch lake and mountain views, consistently great food, and its fun and festive atmosphere. When you come to the Breezy, you will feel like you are on vacation without having to take the plane ride to Italy. Or should I say Germany. Happy Octoberfest!