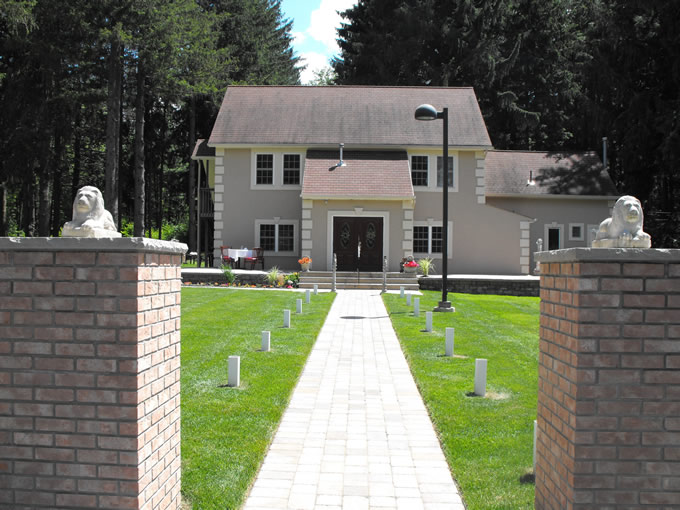 Charming, romantic, and elegant, Momento Restaurant is set in the serene backwoods of West Milford, NJ, and offers fine Italian cuisine. Owned by the affable and charming Alberto Dautaj, who has operated several other restaurant businesses around the area and has much experience in the restaurant world, Momento he says is his "baby," what he calls a dream come true.
When you visit, you'll understand why it could fit into a dream. With just the right mix of decor, food and service, if you can't get to Tuscany, Momento is much closer and will provide a touch of European elegance in its rustic setting. Once you arrive, you won't want to leave; you may even want to linger longer and walk the grounds, perhaps even think about planning a very special event of your own.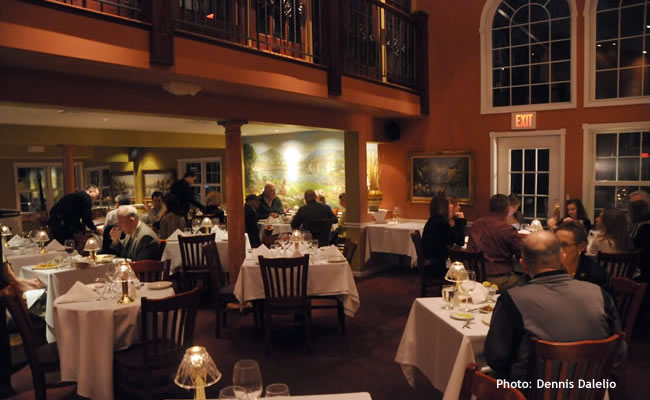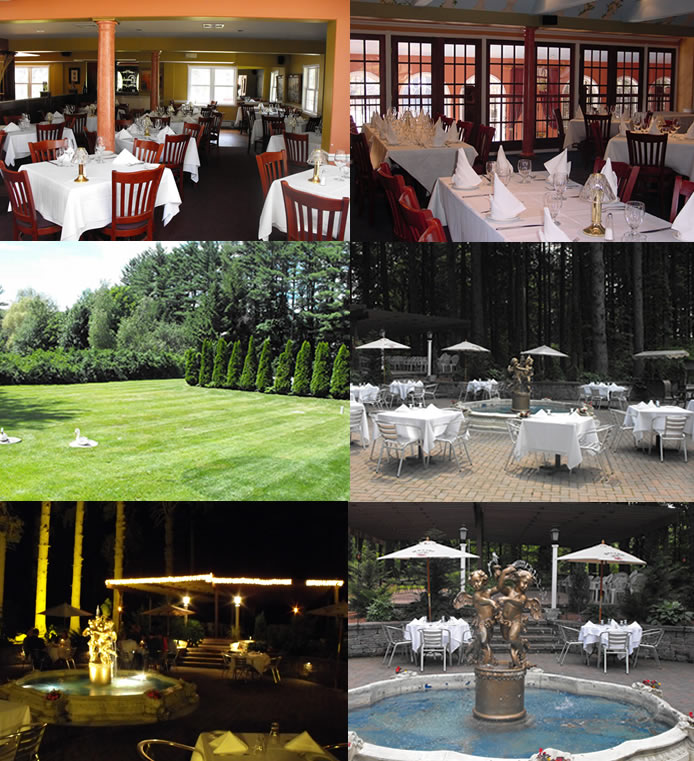 When you go, here are some of our recommends.
Soup and Appetizer - The Pasta Fagiole is excellent. The hot antipasto, which includes a sampling of baked clams, mussels, shrimp, eggplant rollatini and spiedini, is always a treat for two. The spiedini romana which is bread and mozzarella that is lightly battered with egg and parmesan cheese in a light anchovy-capers-butter lemon sauce is simply mouthwatering. As a special, Kerryl and I had crabcakes one evening and enjoyed them immensely, as they were were lightly breaded and filled with lots of crabmeat, just the way we like them.
If you are coming for the early bird special, the lamb shank is always a good choice; the lamb is cooked in its own juices and falls right off the bone. We promise you won't need to use a steak knife!
As for fish, the Grouper, Chilean Sea Bass, or Salmon or any one of the fish specials is always good.
Particularly delectable - Pasta Adriatico. A dish with ample seafood, it offers a lot of variety and flavor, so much so that "you'll feel the presence of the Adriatic sea."
For Chicken or Veal, Besi, the manager at Momento, strongly recommends the Albanotti, which are rolled chicken or veal stuffed with prosciutto, mozzarella and herbs.
The Steak Au Poivre and Momento are tasty shell steaks that can always be prepared any style.
For dessert, try the profiterole, tiramisu, or cheesecake, which is my favorite.
Why go to Momento, besides great food? We often go to enjoy live jazz on Thursday nights, where we sit at the bar for a drink and listen to the host of performers play anything from jazz standards to a fusion of special music. In the summer, we enjoy going outdoors where we behold the pines, listen to the murmuring water of a fountain, feeling as if we were sitting at an outdoor Piazza somewhere in Rome.
And of course we go to see our old friends – Alberto, Besi and staff – who couldn't be any friendlier, fun, and hospitable.
---
Momento Restaurant is located at 374 Morsetown Rd., West Milford, NJ 07480, 973-728-9613. For more information, visit their website www.momentorestaurant.net.