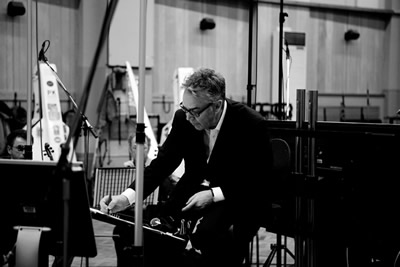 Oscar-winning composer Howard Shore, who lives and writes in Tuxedo Park, will discuss how musical ideas are initiated and developed during the writing, orchestrating and conducting stages of a film score with specific references to The Lord of the Rings, Hugo, The Aviator, Ed Wood and more. By illustrating his talk with scenes from his films and by citing such diverse influences as nature, nineteenth-century opera and the groundbreaking scores of the 1950s, Shore provides a uniquely personal insight into the art of writing and orchestrating music for moving images.
The presentation will be held at St. Mary's-In-Tuxedo, NY at 1:00-2:30 pm, Sept. 28, 2013
Seating is limited. Please call the Tuxedo Park library at 351-2207 to register.