Music
Music
Details

Published: 24 April 2013

24 April 2013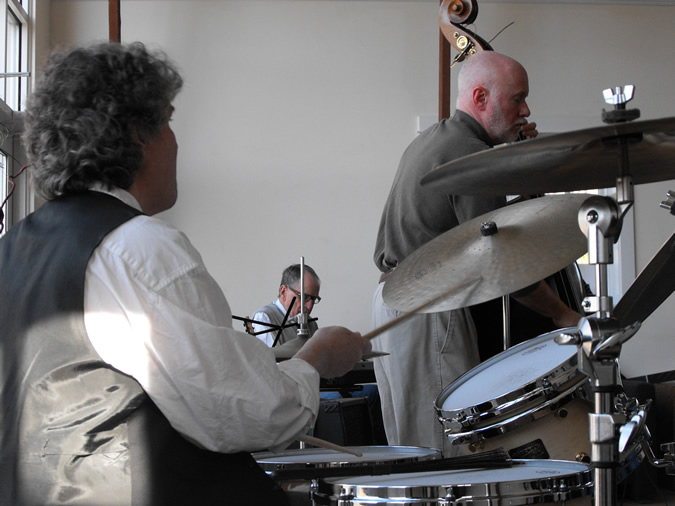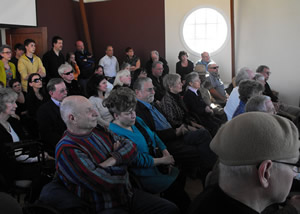 There is a buzz in the air as momentum is building once again for another exciting Hudson Valley Jazz Festival to be held August 8th – 11th . Last weekend the organization held a fundraiser at the Seligmann Center for the Arts, hosted by The Orange County Arts Council with a large audience turning out to enjoy a performance featuring area jazz musicians.Steve Rubin, festival founder and producer said, "It's fantastic to not only hear these great players, but the great vibe is what makes this community."
Now entering its 4th season, the festival continues to improve and grow. Rubin works tirelessly throughout the year to galvanize musicians, build relationships with new and existing venues, promote jazz performers and make additions to the festival. Behind all of that is his fierce drive to market to a larger audience outside the area with an outcome of promoting tourism on the local scene.
At the heart of the festival are the participating players that reside in and around the area. Jeff Ciampa, Richard Kimball, Mike Jackson, Andrew Ezrin, Dave Smith, Rick Savage, Gabriele and Joe Tranchina, Chris Persad and Bob Rosen represent a small handful of musicians who perform regularly and who will be participating in this year's event. "The goal remains to highlight local talent while expanding the local sphere, alongside some highly successful musicians in the context of a festival," says Rubin.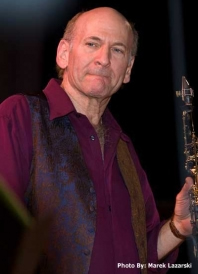 In the past Rubin with the tremendous support of participating venues has had notable names like Arturo O'Farrill, Bill Evans, Todd Williams and Bobby Sanabria .This year's festival will highlight two distinguished names from the wider Jazz Community: Dave Liebman and John Abercrombie. Liebman's career has spanned over four decades, beginning in the early '70s, when he performed and recorded in the groups of drummer Elvin Jones and Miles Davis. Since then, the prolific Liebman has lead his own groups featuring many great musicians and has consistently been rated as one of the top Soprano Saxophone players in the world.
Guitarist John Abercrombie has a career spanning more than 40 years and nearly 50 albums, establishing himself as one the masters of jazz guitar. Favoring unusual sounds and nontraditional ensembles, Abercrombie is a restless experimenter, working firmly in the jazz tradition while pushing the boundaries of meter and harmony.
The HVJF is also offering a week of jazz education, which will be directed by veteran musician and music educator, Bob Rosen. "The model for this summer's workshop is a time-honored one that works," says Rosen. "It works for both the Western European classical tradition and for the historically more recent American jazz tradition."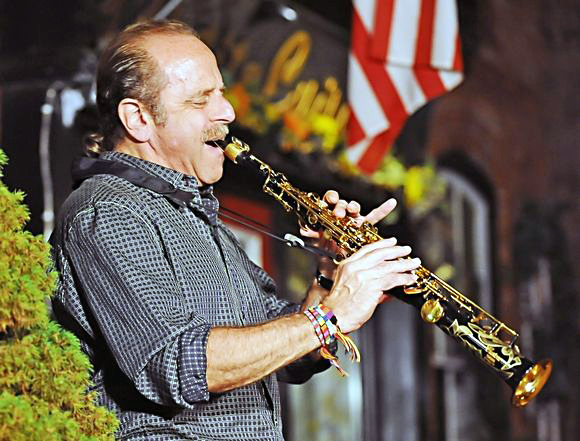 The program will offer a curriculum of instrumental instruction coupled with performance ensemble rehearsal with an emphasis on jazz improvisation. At the end of the week the students will integrate what they have learned in performance with professional jazz musicians participating at the venues.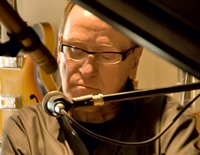 The Hudson Valley Jazz Festival will honor pianist and composer Richard Kimball with its Lifetime Achievement Award. Kimball's long tenure in the music business, his body of work and all that he has done in the community of Warwick for over 30+ years will be recognized.
Although we are only in the month of April, you can bet that there will be more developments in motion. Like any good improvisation within a structured format, what makes this festival special is its constantly evolving nature towards an electrifying conclusion.
Save the date, the festival is Aug 8 - 11. Additional information, and developing schedule at hudsonvalleyjazzfest.org
Details

Written by Dave Smith

Dave Smith

Published: 24 August 2012

24 August 2012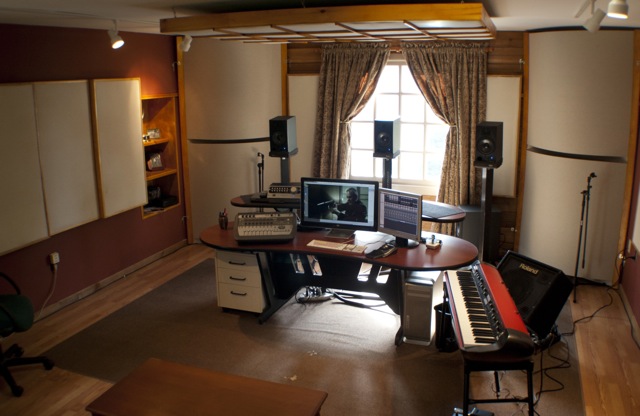 Ever notice how things sound different in a gymnasium than in a closet? - Or in a basement, bathroom or auditorium? Likewise, there are big differences between listening to something on ear-buds, a car stereo, television, or in a movie theater.
Every physical space and every speaker affects the way things sound. A good mix will sound consistently good in any environment and on any listening device.
Achieving a good balanced mix is no easy task. It's natural for an audio engineer to adjust things to make them sound as good as possible. But, if they're making adjustments to compensate for shortcomings in the room they're working in or the speakers they're mixing on - they could actually be doing more harm than good.
For example - when working in a room that sounds bass heavy the mixer might eliminate some of the low frequencies; when played back in another room this mix could sound thin. Conversely, if a track is mixed on speakers with poor bass response the mixer might try to compensate by pushing the low frequencies - creating a bass heavy mix.
As with most things, computers have radically changed audio recording. Good quality recording gear is now more affordable, and home studios - setup in a garage, basement or spare bedroom - have become common among musicians. While this has been great for recording enthusiasts it doesn't automatically put them on a level with a professional studio.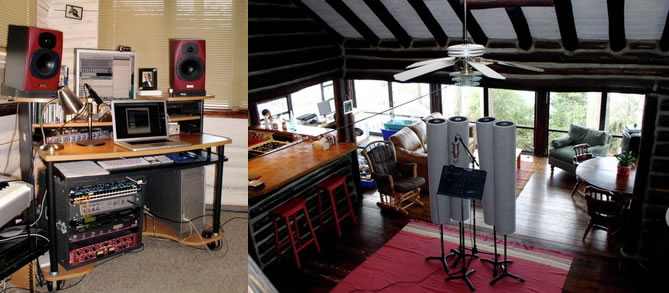 Professional studios go to great lengths when designing a recording or mix space. They carefully consider room dimensions and use of acoustic treatments as well as choice of speakers and their placement and then calibrate their space and equipment in order to achieve as transparent and accurate a representation of the sound as possible. Without this - there's a good chance that mixes will sound unbalanced and won't translate well to other spaces or systems.

While a solid performance and good song are important – it's equally important to capture that with a good recording and mix. This insures that the end listener is focused on what's most important – the music. A good recording can take a song to another level; a bad one can ruin it.
---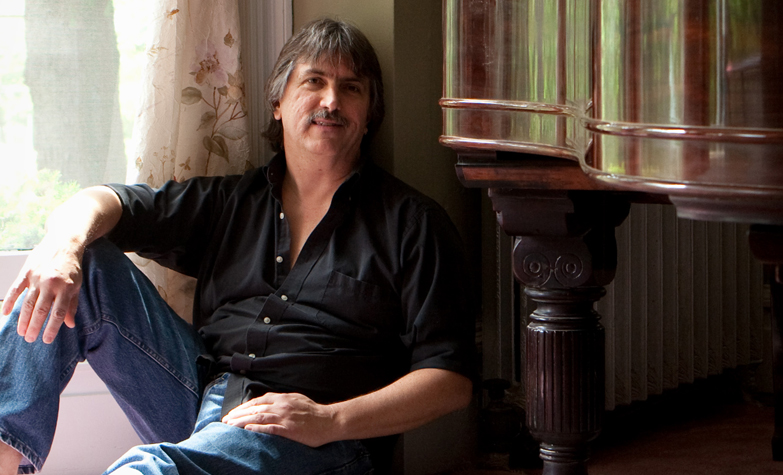 For more information about Audio Alchemy, Savage Tunes and Quad Studios, visit their websites.
Details

Written by George L. Nitti

George L. Nitti

Published: 12 March 2012

12 March 2012
Local jazz musicians playing at the 2010 Warwick Valley Jazz Festival discuss jazz album/artist who were a significant influence on their music.
---
Steve Rubin, Drummer
Producer, Warwick Valley Jazz Festival
www.warwickvalleyjazzfest.com
"Kind of Blue" and "Live Evil" - Miles Davis
Miles. It had to be him........How do I pick one? I won't. "Kind of Blue" and "Live Evil".
The elegance of ensemble playing, the direction of Miles, the fire of Cannonball, the new sound of Trane and the blissful swing of Jimmy Cobb. Throw in some brilliant composition, 2 remarkable pianists and you have the quintessential jazz album for players and fans.
Kind of Blue is always fresh, and returning to it is a workshop for jazz. This is how to do it. Reminds me of my limitations and the remarkable gifts of others.
Live Evil...hmmmm the critics banned it, the jazz academia sneered at it's lack of "legitimate " jazz content and the purists accused him of selling out. Quite the contrary. This record is an extension of an artist always in transition. Selling out might have been to play it safe. Jack DeJohnette, Keith Jarrett and Chick Corea on electric keyboards, a Motown bass player, Gary Bartz, Steve Grossman, Airto and John McLaughlin. Does it swing? Well not like Basie or Duke. Does it bop like Bird? No. It grooves. It's group listening and improvisation on simple themes. But the players! It's live. ( mostly) and it's happening...............always.
Jazz for me is a metaphor for high consciousness living. What's good for the ensemble, collective, is good for the individual. They live interdependent on that relationship. The music succeeds on the merit of that perspective.When Louie came up, and Diz was on 52nd st. someone was always unhappy. "It just isn't jazz."
Jazz lived and will survive by stretching the paradigm. We'll always gravitate to a preference. But attachment to a singular definition and rejection of variations on familiar themes holds us back. Miles gave us "new directions." And man are we the fortunate recipients.