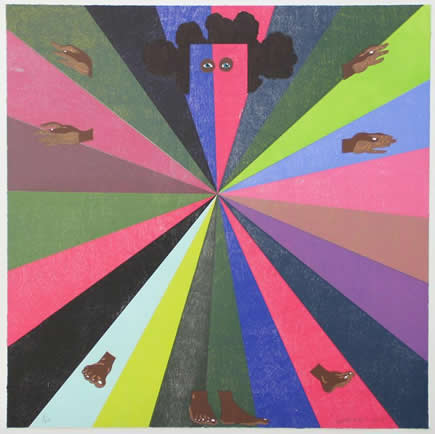 Printed in an edition of 20, Vitruvian's Daughter is a combination woodcut, linocut and pochoir which has been hand printed in the
Shore Publishing
printshop in Tuxedo, NY.
Artist
William Villalongo
created the print based on imagery from a recent series of paintings he made in his Brooklyn studio. "My work is fiction. I've been exploring how color and geometry can become metaphors for an expansive interiority and the historical relationship of the termiology of color to the representation of the black figure," he says.
In his print Vitruvian's Daughter we see the iconic image of
Leonardo da Vinci's Vitruvian Man
repurposed as a black woman wearing a mask which has been integrated into the sunburst of colors. Vitruvian Man is a historical marker for the artist. It is the earliest image in which the figure and geometry collide. The mask is a metaphor for disguise and transformation. Woodblock plates are used to print the bright bands of color that radiate from the center of the image. This burst of energy makes the figure appear to float in space as if seen in the moment of creation.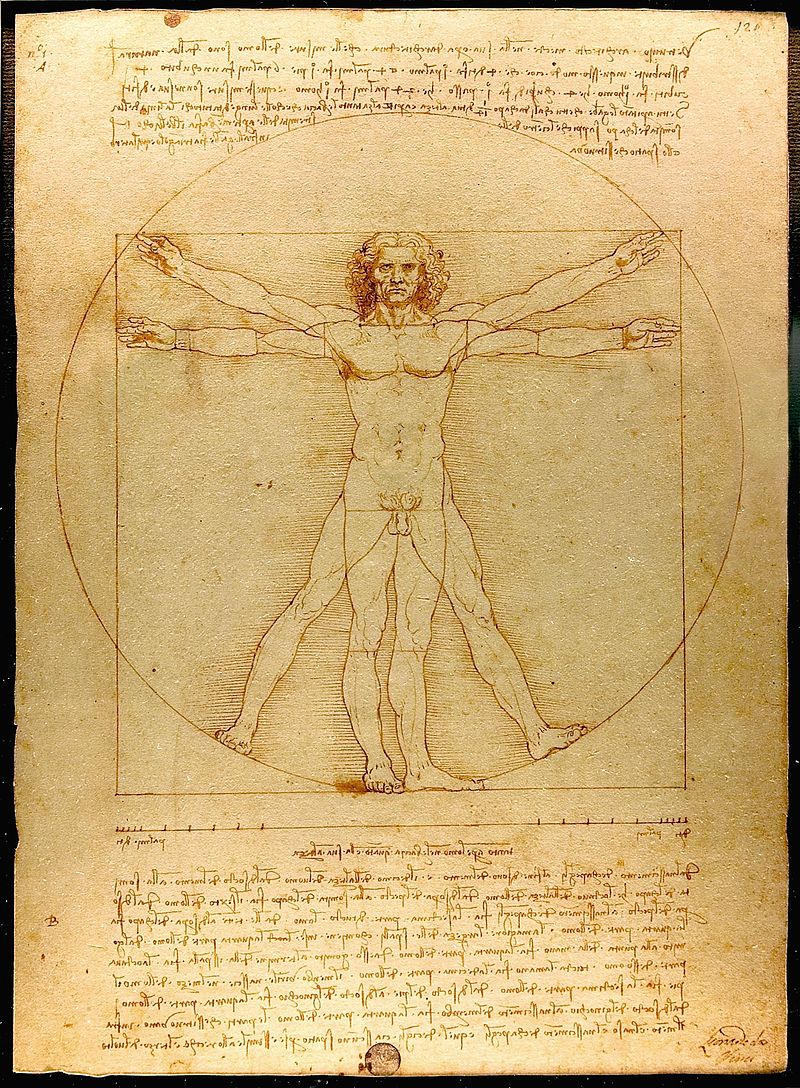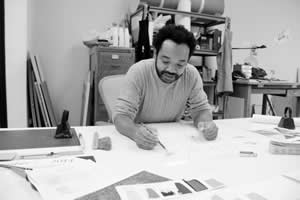 William Villalongo lives and works in Brooklyn, NY. He was born in Hollywood, FL in 1975 and raised in Bridgeton, NJ. Villalongo is the recipient of the prestigious Louis Comfort Tiffany Award and the Joan Mitchell Foundation Painters & Sculptor's Grant. His work is included in several notable collections including the Studio Museum In Harlem, The Whitney Museum of American Art, El Museo del Barrio, Princeton University Art Museum, and the Yale University Art Gallery. He is represented by Susan Inglett Gallery in NYC.
Located in the historic Hudson Valley, Shore Publishing was started by Mae Shore in 2014 in connection with Cheymore Gallery to publish and exhibit limited edition fine art prints by both emerging and established artists.
For more information, contact Mae Shore -
This email address is being protected from spambots. You need JavaScript enabled to view it.
1-845-351-4831 ext 160