Art & Photography
Art and Photography
Details

Published: 26 September 2013

26 September 2013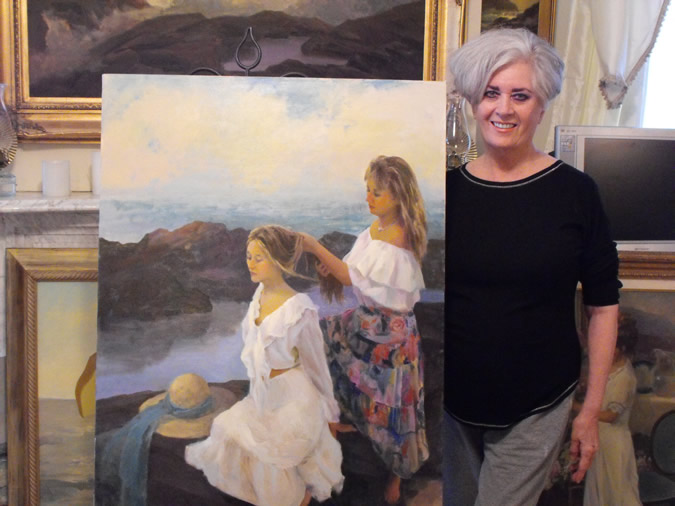 In 2011 Elaine Sgambati moved to Warwick, NY, where she opened Sgambati Fine Art Gallery and Art School, which is now offering oil painting classes for adults and children 8 and over. From a very early age, Elaine exhibited artistic ability, coming from a family of musicians, artists and designers while showing an innate talent for art.
At 21 she took her first oil painting class at the Ridgewood Art Institute in Ridgewood , NJ, discovering that she wanted to paint in the medium of oil. At the institute she studied still life, floral, landscape, seascape and portrait paintings from master teachers like Arthur Maynard and Frank Giovinazzo.
Four years later she was asked to join their faculty and taught adult and teenage classes for the next 17 years, where she would also reside with her family. Later she moved to Vernon, NJ for a short period of time and then to the Jersey shore, first teaching at the Ocean County Artists Guild while she was operating her own art school, Riverview Art School and Gallery in Island Heights, NJ.