Arts & Entertainment
Details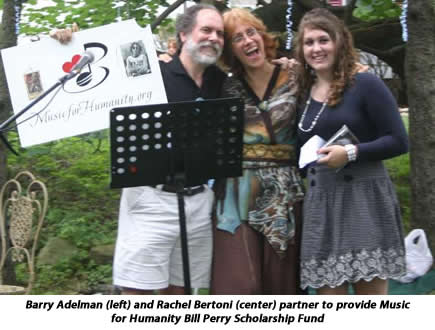 Bertoni Gallery and Music for Humanity have partnered to establish the Music for Humanity Bill Perry Scholarship Fund in memory of a world renowned blues musician Bill Perry who was born in Chester and died in Sugar Loaf in 2007.
Each year it is presented to a high school senior student who shows great promise in the field of music. An ideal candidate will be a student who is attending college for music and looking to further their education and passion for music.
Read more: Music Scholarship Opportunity for the Music for Humanity Bill Perry Scholarship Fund
Details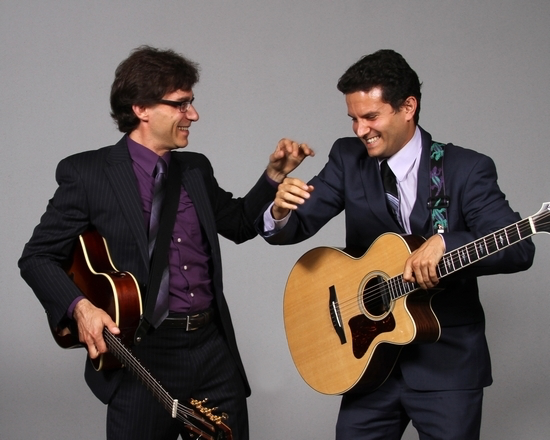 WEST MILFORD — Music at the Mission is presenting Frank Vignola and Vinny Raniolo on Saturday, April 25 at 8 p.m.
With nearly 1,000 engagements in the five years they've been performing as a duo, Frank Vignola and Vinny Raniolo have become one of the most popular and sought-after duos on the international music scene. Their dynamic genre-spanning music has brought them to 14 countries on three continents - so far - performing in some of the world's most illustrious venues, including the Sydney Opera House in Australia, The Palace of Fine Arts in San Francisco, New York's Lincoln Center and the world's oldest indoor concert hall, Teatro Olimpico in Vicenza, Italy.
Read more: World-touring duo plays Music at the Mission Saturday, April 25th
Details
The Warwick Valley Chorale has announced its May 2015 concert series, "From Country Roads to Broadway," with three upcoming area concerts. As always, admission is free, although donations will be welcome. These concerts will mark the group's 74th consecutive year of choral performances.
The concerts will open with "Frostiana," a series of Robert Frost's best-known poems set to lush pastoral music by Randall Thompson. "Stopping by Woods on a Snowy Evening," "Choose Something Like a Star," and five other Frost selections will showcase the New England wit and insight of Frost's iconic poems.
Read more: Spring 2015 Concert for the Warwick Valley Chorale