The Channel Drifters, 8/26, 6 p.m., Pennings Farm
FEATURING
Details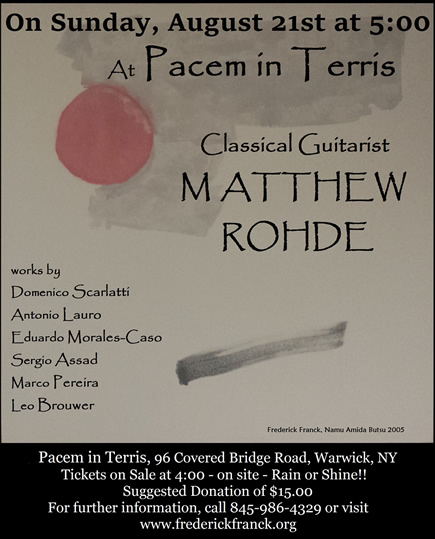 Sunday, August 21st at 5:00 pm will mark the return of the wonderful Matthew Rohde, the classical guitarist who has graced our season for the last several years. The program this year will include two Domenico Scarlatti Sonatas as well as newer music from Venezuela, Brazil and Cuba by Antonio Lauro, Sergio Assad, Marco Pereira, Leo Brouwer and Eduardo Morales-Caso!
Read more: Classical Guitar with Matthew Rohde at Pacem in Terris, 8/21
Details

CertaPro Painters of Orange County is proud to once again be a key sponsor of the Warwick Lions' Annual Labor Day 5K Run/Walk.
Kicking off at 9:00 am on Monday September 5, 2016 at The Warwick Middle School, West Street Extension in Warwick, the 25th annual Race, Fitness Walk and Children's Fun Run will benefit the Lions Club High School Scholarships and Community Projects.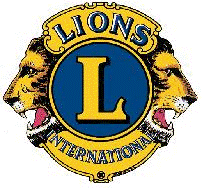 According to Brendan McManus, owner of Warwick's CertaPro Painters of Orange County, this event is truly a family affair. Warwick Lions Club members George and Carol McManus, Brendan's parents, had been instrumental in organizing the race since its inception. After Carol's death from pancreatic cancer in 2006, Brendan and his wife Madeleine joined George, manning the registration tables, promoting and organizing what has become known as The Carol McManus Memorial 5K Race.
Read more: CertaPro Painters of Orange County is key sponsor of the Warwick Lions' Annual Labor Day 5K Run/Walk
Details

Written by

Ricky Tegtmeier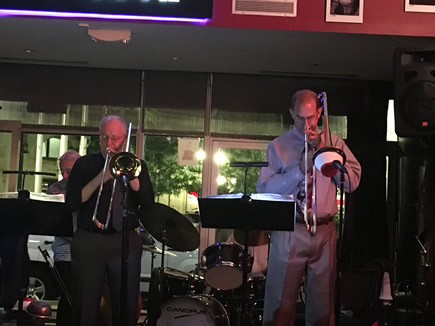 Slide Attack is a seasoned collection of five fantastic musicians fluent in the language of swing, blues, modern jazz and a wide spectrum of genres. Boldly led by two lead trombonists, Alan Goidel and Howard Levy, the band fills the room with the brassy harmonies of well-chosen jazz arrangements, both old and new. At the 9th Note Jazz Supper Club in Stamford, Connecticut on August 3, 2016, this group gave the audience a sufficient helping of each instrument that also included Paul Mariconda - piano, Chuck Zeuren - drums, and Dr. Lyn Christe - bass.
Details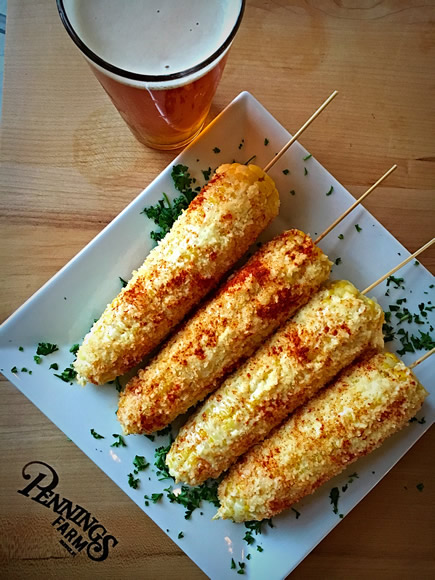 August 16, 2016, Warwick NY --- Despite the early-season unruly weather patterns, Pennings Farm avoided complete "cornage" with a generous crop of sweet corn and peaches! Celebrate summers favorite harvest at Pennings annual Sweet Corn and Peach Festival on Saturday, August 27, 2016.
The special day is set aside to honor two of the area's most beloved crops offering a variety of these delicious foods grown right here on the farm and surrounding orchards and farms. Special seasonal delicacies like roasted corn hot off the grill, Oscar's Crazy corn, peach lemonade, hard peach ciders and peach dessert toppings will round out the summer season menu at Pennings Grill.
Read more: Celebrating Pennings Own Farm Grown Sweet Corn & Peaches