Arts & Entertainment
Details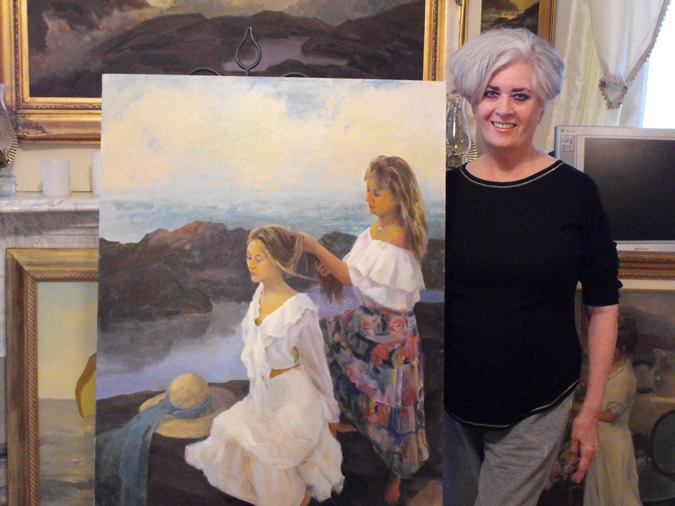 In 2011 Elaine Sgambati moved to Warwick, NY, where she opened Sgambati Fine Art Gallery and Art School, which is now offering oil painting classes for adults and children 8 and over. From a very early age, Elaine exhibited artistic ability, coming from a family of musicians, artists and designers while showing an innate talent for art.
At 21 she took her first oil painting class at the Ridgewood Art Institute in Ridgewood , NJ, discovering that she wanted to paint in the medium of oil. At the institute she studied still life, floral, landscape, seascape and portrait paintings from master teachers like Arthur Maynard and Frank Giovinazzo.
Four years later she was asked to join their faculty and taught adult and teenage classes for the next 17 years, where she would also reside with her family. Later she moved to Vernon, NJ for a short period of time and then to the Jersey shore, first teaching at the Ocean County Artists Guild while she was operating her own art school, Riverview Art School and Gallery in Island Heights, NJ.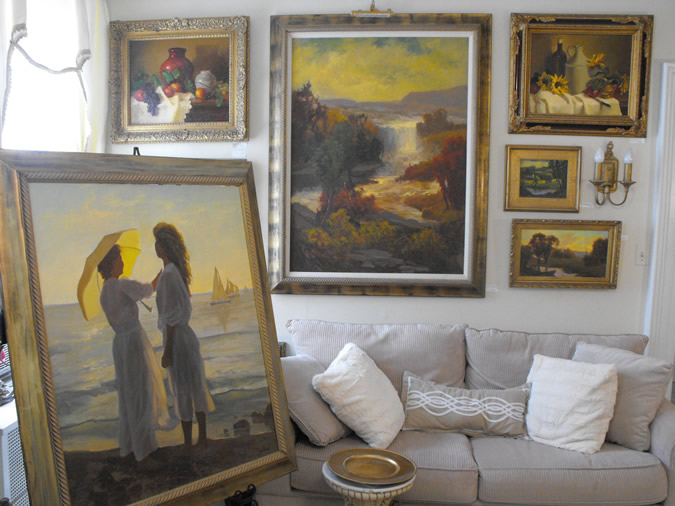 Details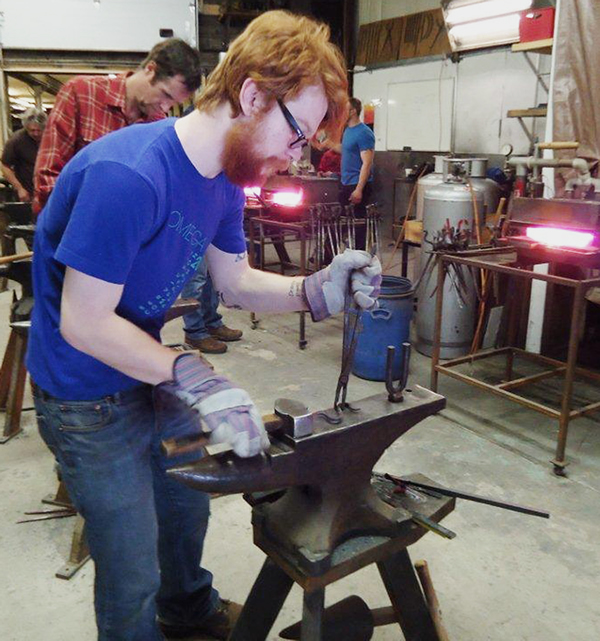 In the job market for part-time and after-school work for teens, employers share stories of the kid who didn't know how to hold a rake, who mowed the lawn by backing up half the time over their last pass, who had never hammered a nail or understood how to accomplish a physical task.
Training in hands-on work and life skills are often cut from school budgets and missing from real life opportunity as well. There is the student who is smart in his or her own way, but who just doesn't fit into the academic program. There is the student who relies on parents to get through the year. There is the student who lags behind on skills and is frustrated and angry. There is the student with creative hands who can't wait to get the academic stuff behind him or her.
The Center for Metal Arts is building a program for just these teens, with an Introduction to Blacksmithing for High School Students at the metal arts studio in Florida NY on Saturday September 28, from 9 AM to noon. The day will offer blacksmith demonstrations and activities, and will invite participants to step inside a working studio, to experience the sights, sounds, and tool of the metal shop. Participants will get to try their own hand at forging, and may be even try out some foldforming. The morning will finish with a lunch Q & A with working metal artists for a chance to hear personal stories of what it is like to work in the metals.
Read more: Blacksmithing for High Schoolers Introduces Life Skills
Details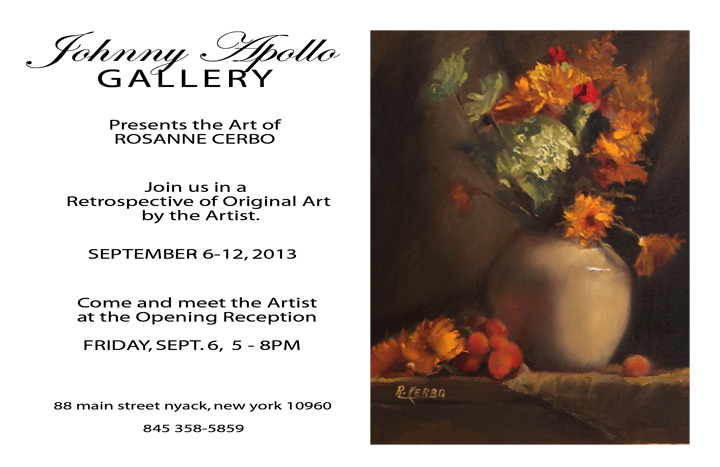 On Sept. 6, Johnny Apollo Gallery in Nyack, NY will present a retrospective of original art by artist Rosanne Cerbo, a Tuxedo resident. All are welcome to visit the gallery and meet this very talented artist, from 5 – 8 p.m.
With over 60 paintings on display at the gallery, many of which she has created in the last six months, Cerbo showcases her versatility as a realistic painter. She had the fortune of studying under notable artists and teachers like Andrew Lattimore, John Osborne and Daniel Wexler and has been inspired by many subjects, including portraits, landscapes, still life and drawing the figure. She says, "These teachers encouraged my tenacious behavior on proceeding on this "journey" of art that never ends. I do a lot of my painting while sleeping – somehow I reach a lot of my solutions that have been troubling me that day in my dreams."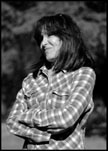 As an artist, Cerbo maintains a steady discipline, painting daily, while she continues to learn in an art form where there is no end to learning. She says, "3 times a week I work on my plein air painting, 3 times a week on portrait painting, and one day a week either on nudes or still life. You can never learn enough. You have to keep at it." She particularly enjoys painting horses, as she has worked with them her whole life.
Cerbo's long list of awards is a testimony to her talent and steady progress that she has made over the years. Last year we had the fortune of seeing a couple of pieces of her art work at a group art show at the Seligmann Center for the Arts, where she received first prize for a painting she entered. Her awards are extensive. Visit her website to learn more about her work and career as an artist. http://www.rosannecerbofineart.com/