Arts & Entertainment
Details
On Thursday, April 5, the Dautaj Restaurant in Warwick kicked off their monthly jazz series, which will take place the first Thursday of each month. The event is open to the public and to all musicians interested in playing jazz.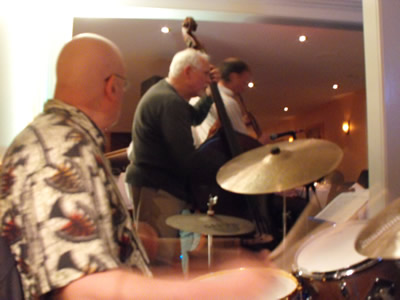 The first event turned out to be a great success, according to Ray Townley, music event coordinator at the Dautaj. "We were really pleased to see so many jazz musicians show up throughout the Hudson Valley to perform. I was very pleased with the turn-out. We can grow this into a much larger monthly outing." Townley and the Dautaj Restaurant have been steadfast supporters of live music, offering a Friday and Saturday music line-up, in addition to this new series.
Warwick resident Jeff Ciampa, who plays guitar, and drummer Bob Meyer helped coordinate the event. Dave Edwards, a former Warwick resident now residing in Greenwich Ct., showed up to support the effort. A multi-instrumental musician who plays professionally, he said, "It was great to see younger players and students of jazz playing together. That's how you learn. We all come up that way." Pianist Andy Ezrin, who plays with Chris Botti, Dave Smith, who plays piano with the New York Swing Exchange, sax player Bill Evans, and drum greats Adam Nussbaum and Richie Morales were also in attendance as was Hudson Valley Jazz Festival producer and drummer Steve Rubin who added, "Jeff and Bob did a fine job of inviting and integrating the several musicians who came down to sit in. It was a great evening, the perfect backdrop as we get ready for the Hudson Valley Jazz Festival in August."
For more information about the The Dautaj and their music line-up, visit their website at www.thedautaj.com. The next event is Thursday, May 2, from 7:30 – 11:00 p.m. Contact Bob Meyer if interested in performing: 201-966-6239.
Details
Ever notice how things sound different in a gymnasium than in a closet? - Or in a basement, bathroom or auditorium? Likewise, there are big differences between listening to something on ear-buds, a car stereo, television, or in a movie theater.
Every physical space and every speaker affects the way things sound. A good mix will sound consistently good in any environment and on any listening device.
Achieving a good balanced mix is no easy task. It's natural for an audio engineer to adjust things to make them sound as good as possible. But, if they're making adjustments to compensate for shortcomings in the room they're working in or the speakers they're mixing on - they could actually be doing more harm than good.
For example - when working in a room that sounds bass heavy the mixer might eliminate some of the low frequencies; when played back in another room this mix could sound thin. Conversely, if a track is mixed on speakers with poor bass response the mixer might try to compensate by pushing the low frequencies - creating a bass heavy mix.
As with most things, computers have radically changed audio recording. Good quality recording gear is now more affordable, and home studios - setup in a garage, basement or spare bedroom - have become common among musicians. While this has been great for recording enthusiasts it doesn't automatically put them on a level with a professional studio.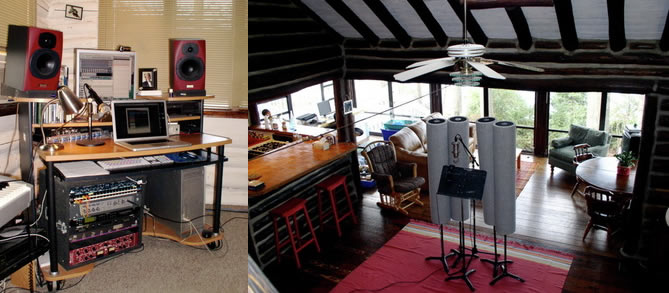 Professional studios go to great lengths when designing a recording or mix space. They carefully consider room dimensions and use of acoustic treatments as well as choice of speakers and their placement and then calibrate their space and equipment in order to achieve as transparent and accurate a representation of the sound as possible. Without this - there's a good chance that mixes will sound unbalanced and won't translate well to other spaces or systems.

While a solid performance and good song are important – it's equally important to capture that with a good recording and mix. This insures that the end listener is focused on what's most important – the music. A good recording can take a song to another level; a bad one can ruin it.
---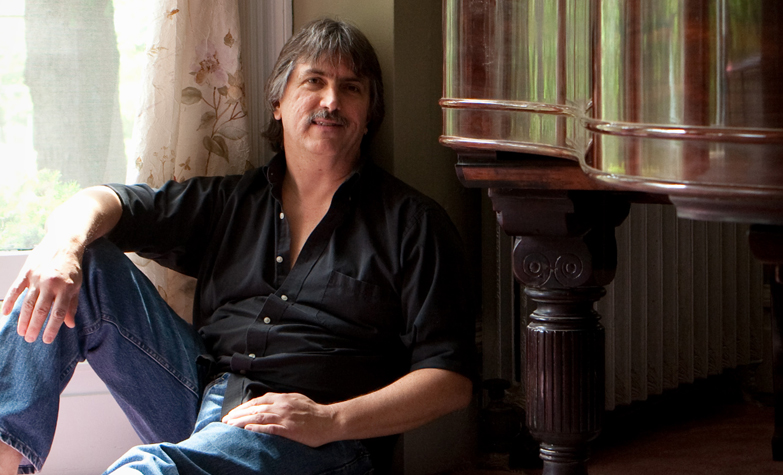 For more information about Audio Alchemy, Savage Tunes and Quad Studios, visit their websites.
Details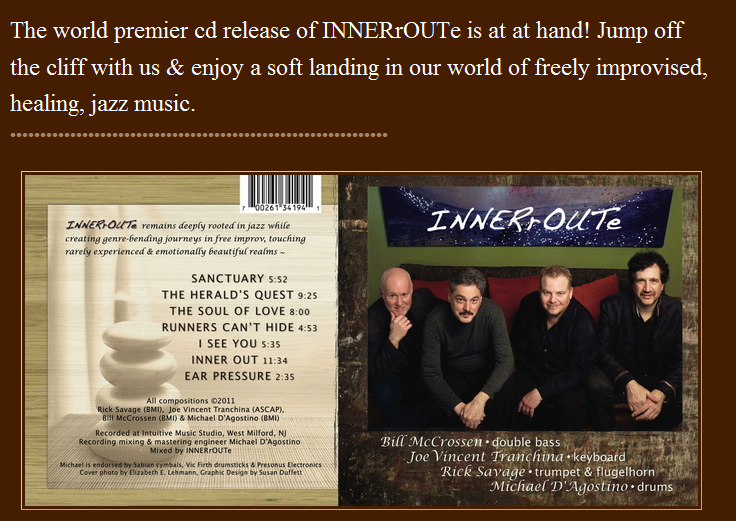 If you're hoping to read the usual CD review, it's not happening. What is happening is live improvisational music. And it's being performed by INNERrOUTe.
Rather then discuss the tunes, the details of what happens, I'd like to respect what strikes me most about the CD. Artistic courage.
Living in the moment and capturing a recording of it is one thing. Having the artistic courage to release it is another. Michael D'Agostino, drums, Bill McCrossen, bass, Rick Savage, trumpet and Joe Vincent Tranchina, keyboards took a collective leap of faith. Who does that these days?
I've listened to this, not as a musician who has worked with these wonderful musicians, but as curious listener. And not with the "for musicians ears only" perspective. This music is accessible.
The magic, which happens in the improvisational moment, is self-evident. It's not about the academic analysis. The listener is drawn in. It's your own valid experience. You don't need a guidebook, or musician to get inside this.
I recommend getting this CD. Why?
Maybe it'll remind you of Miles, or Weather Report or Sun Ra or Anthony Braxton. Maybe for you, it's a film score, and ambient vibe or a completely different take. Good. There is no singular definition or high ground subjective description. Yours is as valid as the next.
INNERrOUTe is none of the above, it's fresh because it happened in the moment. Fortunately for them and now us, they recorded it!
As musicians define their own identity and signature to their playing, it's a customized brew of their preferences and influences. If you hear Bitches Brew or any of the aforementioned, it's not a function of an intended choice. I for one am glad to hear a little bit of this. At a time when the preservation of jazz in the mainstream revisits early bop and straight ahead, I love that this CD takes me to the '70's mind set. Good for them, that was happening music.
This is wonderful stuff and rather then color your opinion by reviewing each track, I think the spirit of the music and it's genuine intent is to experience it as it was created. Without preconception. In the present.
So, do yourself a favor and disregard the little bit of interpretation I've given and trust your own. You'll not be disappointed.
To purchase CD, visit CD Baby at http://www.cdbaby.com/cd/innerroute1 or itunes at
---
Steve Rubin is the producer of the Warwick Valley Jazz Festival and drummer for the Skye Jazz Trio.