Art & Photography
Details
Exhibit by Robert Skinner Highlights OCLT's Nature Preserves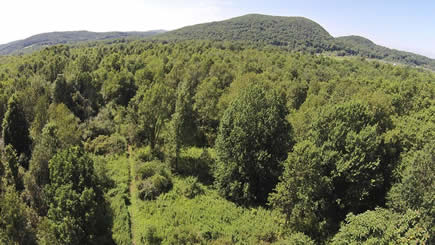 Sugar Loaf, NY (OCLT): A new multimedia exhibition featuring the Orange County Land Trust's public nature preserves will open on Friday, November 6. An Opening Reception will be held from 6-8 pm at the Seligmann Center for the Arts in Sugar Loaf.
Preserves for the People is a new project by artist Robert Skinner that explores the natural beauty of the Land Trust's nature preserves with an emphasis on the connection between nature and the human spirit.
The exhibit includes a variety of photographs and aerial video footage focusing on the preserves and the people that seek enjoyment and pleasure in visiting and stewarding the land, including volunteers and casual hikers.
"By capturing and documenting these lands and the people drawn to them, I hope to instill a greater appreciation for nature and how much we rely on the outdoors for rejuvenation, relaxation and overall well-being," stated Robert Skinner. A number of Land Trust preserves will be showcased, including those in the Towns of Hamptonburgh, Wallkill, Chester, Blooming Grove, Greenville and Warwick.
Read more: Preserves for the People Opens November 6 in Sugar Loaf