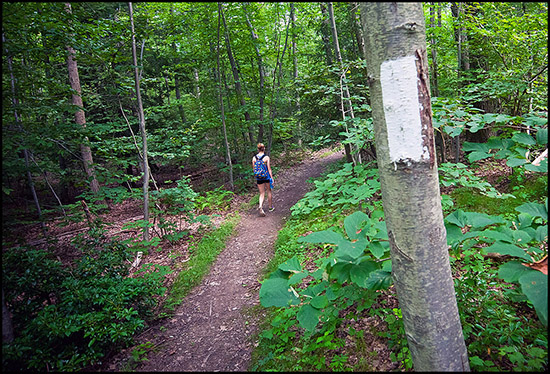 Unknown to many residents, the Town of Warwick offers challenging hiking trails for people of all ages and abilities.
With stunning vistas, beautiful waterfalls and plenty of roadside parking, the town has easy access to he world-famous Appalachian Trail directly off several highways.
"It's amazing how scenic and wild the Warwick section of the Appalachian Trail is," says Gene Giordano, AT Community Leader. "There are relatively flat sections that families can enjoy and rough-and-tumble sections that will satisfy the more serious hiker."
The A.T., which winds its way more than 2,180 miles from Springer Mountain, Georgia all the way to Mount Katahdin, Maine, first enters New York at the Warwick border with New Jersey.
A series of challenging boulders and indescribable views of Greenwood Lake is the highlight of this section of the trail. More than 9 miles between roads, the daylong trek is challenging. It passes over Prospect Rock, at 1,433 feet the highest section of the AT in New York, where on a clear day you can see the skyscrapers of Manhattan to the south.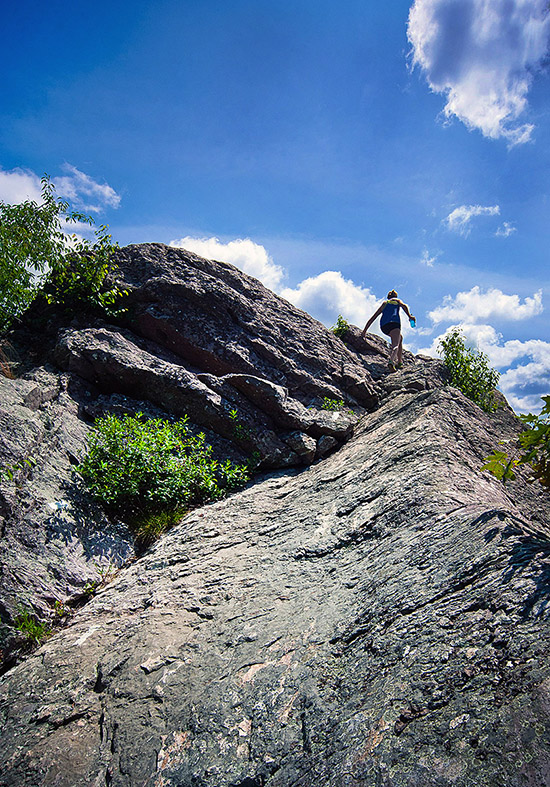 Hikers venturing along this section should come equipped with plenty of food and water.
Further north, Route 17A bisects the trail with four parking lots allowing access to both north and southbound hikers.
Bellvale Creamery, right off one parking lot, was voted the second-best ice cream parlor in the USA according to TripAdvisor. The creamery has its own picnic tables and spectacular views of the picturesque Warwick Valley to the west.
Walking north from Route 17A, hikers encounter a relatively flat section of trail which leads to rocky outcrops and great views of a very different valley to the east. The Eastern Pinnacles and Cat Rocks are overlooks that are fun for the whole family, but be careful: Those rocks are high and falls can be dangerous.
Further on, the three-sided Wildcat Shelter provides plenty of camping, a privy, water source and fire ring for overnight camaraderie for those sleeping over.
"You could travel hundreds of miles and not find terrain this beautiful," said John DeSanto, Appalachian Trail Ambassador for Warwick. "Dramatic landscapes this close to any metropolitan region is a rarity."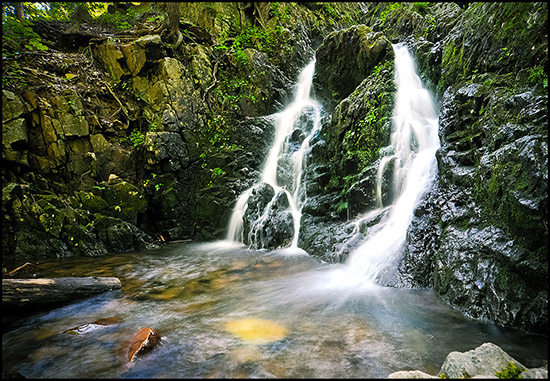 The foot trail then drops downhill from the shelter to Lakes Road - more parking – and then crosses to the gorgeous 30-foot high Fitzgerald Falls, one of the East Coast's most beautiful waterfalls.
"I always call the village of Warwick the land that time forgot," said Mayor Michael Newhard. "We have a vibrant village center with cafes, concerts, restaurants, pubs and good vibes."
A new mobile-friendly website has been created – www.hikewarwick.com - that helps hikers sort trails by difficulty, find parking, offers safety tips and directs visitors to amenities located in the two villages.
"I spent a lot of time on the trail in my youth and it's such a great asset," said Town of Warwick supervisor Michael Sweeton. "The vistas are second to none. It's a great place to spend family time."
You can hike in the wilderness, quench your thirst, shop for bargains and find a place to stay all within minutes of each other.
Hiking boots are optional.
---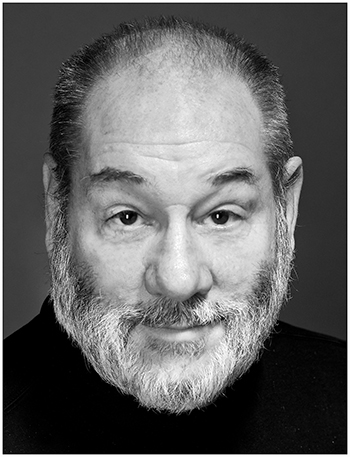 John DeSanto has been selected as the Appalachian Trail Ambassador for the Town of Warwick, according to the Appalachian Trail Conservancy, which is headquartered in Harper's Ferry, W.V.
DeSanto, a resident of the Village of Warwick, is a full-time professional photographer and the recently retired Director of Photography at the Times Herald-Record in Middletown, N.Y.
He became interested in hiking in 2011 while photographing a magazine assignment about the 38-mile section of the Appalachian Trail that passes through Orange County, N.Y.
Starting with an old backpack scrounged from his daughter's closet, he quickly progressed to longer hikes, more capable equipment and overnight forays into the woods.
"Warwick has incredible diversity along our 10-mile section of the famous footpath," DeSanto says. "From pristine waterfalls, to challenging rock roller-coasters to easy footpaths to incredible views, it's rare to find this kind of beauty this close to a major metropolitan area."
Over the years, DeSanto has completed several multi-day hikes in the Blue Ridge Mountains of central Virginia, the Adirondack Mountains of northern New York and along the Appalachian Trail here in southern New York and northern New Jersey.
He is a regular speaker to local high school and college photography classes and a guest lecturer at educational events hosted by camera clubs and organizations.
He has presented to outdoor clubs about his AT hikes and has also authored several published pieces about the local hiking scene.
"I couldn't think of a more qualified choice of Appalachian Trail Ambassador than John DeSanto," said Village Mayor Michael Newhard. "John is well known professionally as a news journalist and photographer. But he is also an avid hiker. John has a great love for the AT and I believe he will bring to this position that passion as well as his professional skills. As an Appalachian Trail Community, Warwick has recognized the importance and value of the trail," Newhard said. "Having an ambassador will enhance and strengthen that relationship."
In his new position, DeSanto will work closely with town leaders, organizations and hiking clubs and AT community leader and Warwick resident Gene Giordano.
DeSanto and Giordano will be speaking to groups and organizations in the next several months, getting the word out about the local hiking scene.
As a first step the pair have created a new mobile-friendly website – www.hikewarwick.com - which will help hikers sort trails by difficulty, find parking, offers safety tips and directs visitors to amenities located in the villages of Greenwood Lake and Warwick.
"I look forward to working with John on improving the experience of hiking on Warwick's 10-mile section of the Appalachian Trail," said Giordano. "We have some great plans in mind that will help make the hiking experience even better than it is today."
To that end, a spring clean-up is being planned, a second informational kiosk is in the works and the pair hope to reach out to local hikers to form an advisory council very soon.
Check the website regularly for updated information.
DeSanto continues to write a popular column in the Times Herald-Record newspaper entitled "845LIFE" which highlights interesting personalities in our region.He is also a photographer for Orange Magazine, shoots freelance assignments for several national advertising accounts and photographs weddings on weekends. DeSanto, 65, hikes, kayaks and bikes in his spare time. When he's not out handling photography assignments for clients, you can find DeSanto up on Bellvale Mountain hiking along Warwick's beautiful 10-mile section of the AT.