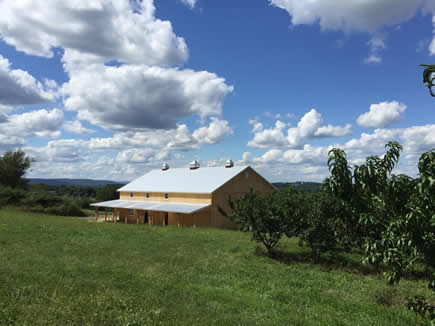 Warwick, NY, May 24, 2016 – In grand opening style, Pennings Farm Cidery has a line-up of activities to celebrate the official opening of Warwick NY's newest hard cider company on Saturday, June 4th from 1PM to 7PM. Pennings Farm Cidery was born of the multi-generational Pennings family of farmers who established both Pennings Apple Orchard and Pennings Farm Market here in Warwick, NY. With great interest in maintaining a sustainable existence for the farm, siblings Tori and Steve Pennings Jr. (SJ), the children of Pennings Farm Market owners Steve and Jill Pennings, are following in the footsteps of their parents, establishing Pennings Farm Cidery.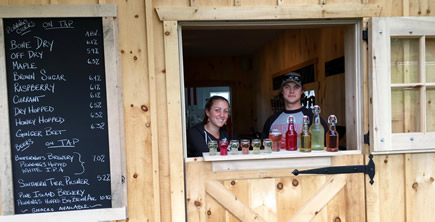 Teaming up to take the family farm into the next generation of farming, Tori and SJ see an on-site cidery as an opportunity to showcase the fruits already grown on the farm and for the farm to be a viable existence for themselves, their parents and future generations. They share in the vision of other American apple-growers in rediscovering one of the country's original libations and the opportunity to produce cider from start to finish handcrafted from apples grown on-site. Until the addition of the cidery, apples were picked at their family's orchard owned and operated by Jack Pennings Sr. along with his son Jack Jr. and his wife Monica. The apples were pressed off-site, delivered to the Warwick Winery, a local vineyard and winery, to ferment and then finally returned to Pennings and sold at their pub.
The custom built 12 tap system will offer a lineup of Pennings own crisp and creative hard ciders including Bone Dry, Honey Hopped and Ginger Beet available in pints, flights and growlers-to-go, along with a rotating selection of NY made craft brews produced with Pennings homegrown hops by local breweries including Butternuts Brewing and Pine Island Brewing.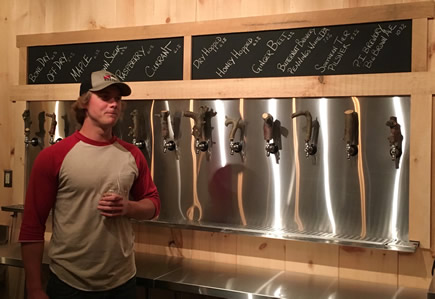 Saturday's Grand Opening activities:
• 11AM-12:30PM: Yoga on the Farm with Danielle Massad and Rosie Lazroe (SOLD OUT);
• 1PM Ribbon Cutting with the Warwick Valley Chamber of Commerce;
• 1PM - Sunset: Come and see the new Pennings Farm Cidery tap room, meet cider maker SJ Pennings as he pours Pennings nine varieties of hard cider and answers questions about the orchard, crops, ciders and cider production.
• 2PM-7PM: Food Truck - Vesuvius Pizza – Wood Fired Pizza
• 4PM-7PMpm: Live Music with Feelin' Irie! The sound of the islands featuring steel drums, Hawaiian ukulele and other world music instruments will fill the orchard at Pennings Farm Cidery - located behind Pennings Farm Market! Feelin' Irie translates to feeling good and that's just the vibe that is felt at the new cidery.
• Over 21 only at Pennings Farm Cidery.
Pennings Farm Cidery will be open Saturday and Sunday from 1PM to sunset. Rounding out the special Hudson Valley Cider Week, Pennings Farm Cidery will feature Friday Flight Night on June 10th offering a full line up of Pennings nine varieties of hard cider including Bone Dry, Off Dry, Maple, Brown Sugar, Raspberry, Currant, Dry Hopped, Honey Hopped and Ginger Beet.
Pennings Farm Cidery is located directly behind Pennings Farm Market nestled against the hillside apple and peach orchards in a newly constructed barn, housing the production facility, refrigeration room, office and taproom that seats up to 70 patrons indoors and offers outside covered patio seating as well as nearly an acre of lawn seating surrounded by Pennings Orchard with a vast view of the Warwick Valley. The locally hand-built bar is constructed of reclaimed maple slabs and apple bins, and the dining tables feature live-edge maple tops.