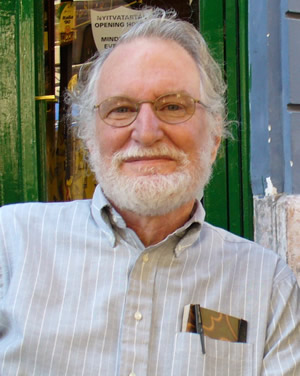 William Seaton will present a free public lecture on "The Fetish of the Primitive in Twentieth Century Art" at the Seligmann Center, 23 White Oak Dr., Sugar Loaf NY at 2:00 p.m. on Sunday May 24. No registration is required; the talk is open to all.
Seaton is a poet, translator, and critic who has long been involved in the avant-garde both as a participating artist and as a scholar. As an artist he performed in happenings in the 60s and during the 70s worked with the Cloud House group in San Francisco. More recently he has produced a series of evenings of performance art under the title Surreal Cabaret. In the role of scholar he is the author of Dada Poetry: an Introduction, and he has spoken on the concept of the avant-garde in sessions presented by the Apocalypse, Millenarism, New Boundaries Conference, the New York College English Association, the New York Council for the Humanities, and the SUNY New Paltz German Department.
Though the impact of what was once called "primitive" art on Cubists, Dadaists, Surrealists, and other modern artists is well-known, it was rarely a matter of simple influence. Seaton will provide a sketch of the significance of primitivism to artists and writers and will examine in particular their relations in the formation of the ideas of the modern and the avant-garde.
The event will be held in what had been the studio of Surrealist Kurt Seligmann who like many of his circle was fascinated with the art of oral cultures. It is part of an ongoing series of exhibits, performances, films, and academic lectures sponsored by the Seligmann Center of the Orange County Citizens Foundation.
For further information see kurtseligmann.org or contact Seaton at This email address is being protected from spambots. You need JavaScript enabled to view it. or the Citizens Foundation at (845) 469-9459.