Civil War Re-enactors bring history to life at Museum Village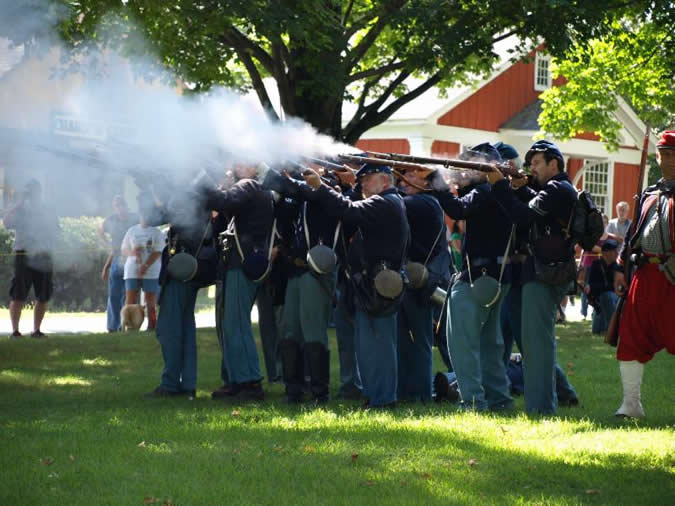 Monroe, NY – This Labor Day weekend, time will once again be shifted back to the Civil War era at Museum Village. Visitors will have the opportunity to witness life during this very integral time in our country's history.
On Saturday and Sunday, August 30th and 31st, the green becomes alive with Civil War Re-enactors. Close your eyes and smell the gun powder. Listen to the burst of the rifles. Hear the commands of the troops. Stroll through the camps and observe the lifestyle of the time, the weapons they needed to survive and the food they ate. Pay attention to the demonstrations of standard Civil War tactics, troop movements and life in general. Check out the Sutlers, who were the merchants that provided goods to the soldiers, as they sell their 19th Century style merchandise to the public.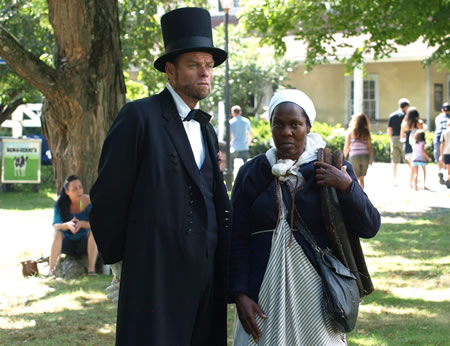 There will be many extras for the visitor to enjoy such as President Lincoln, Mrs. Lincoln, General AP Hill, a Lincoln Conspiracy Lecture, a Medicine Show, Civil War Era Musicians, a Special Private Exhibit of Civil War Artifacts and more. Keep checking our website for more information.
Tickets are $15.00 for Adults; $12.00 for seniors and $10 for children under 12 (Children under 4 are free). Hours are Saturday, August 30th 10:00AM – 5:00PM and Sunday, August 31st 10:00AM – 4:00PM. We are also asking for a separate donation that will go directly to the Wounded Warrior Project. Advance tickets may be purchased on line at the Museum Village website. The snack bar and museum gift shops will also be open. For more information, e-mail This email address is being protected from spambots. You need JavaScript enabled to view it. or call the museum at 845-782-8247/8248. Be sure to follow us on Facebook.
Museum Village is a living history museum preserving a vast collection of eclectic, 19th century artifacts for educational purposes. Using these artifacts and reproductions, we provide hands-on experiences and exhibits illustrating the transition from a rural to an industrial culture and economy in America, provoking thought and discussion about history. www.museumvillage.org