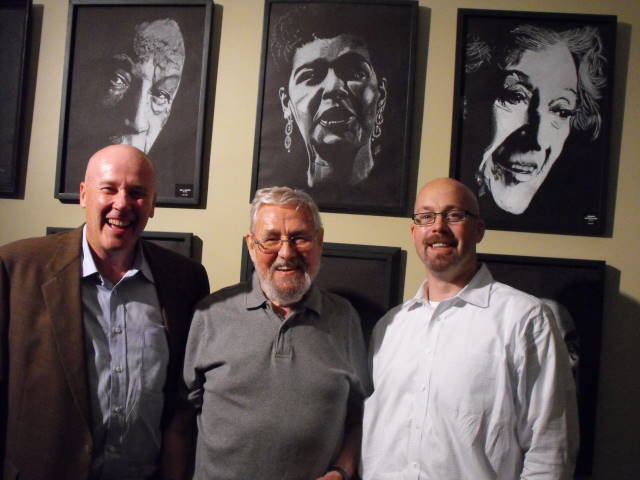 Ken Ford and Mark Lange founded Warwick Valley Financial Advisors (WVFA) in 2011. Having met years earlier while representatives of LPL Financial, the nation's largest independent broker-dealer, they decided to form a partnership, recognizing that their unique strengths, experience and talents (Mark as a financial planner and Ken as an investment manager) would serve their clients by having expertise in both areas. They took an office at the Clock Tower in downtown Warwick and have since grown their practice, now managing a portfolio of assets close to 100 million.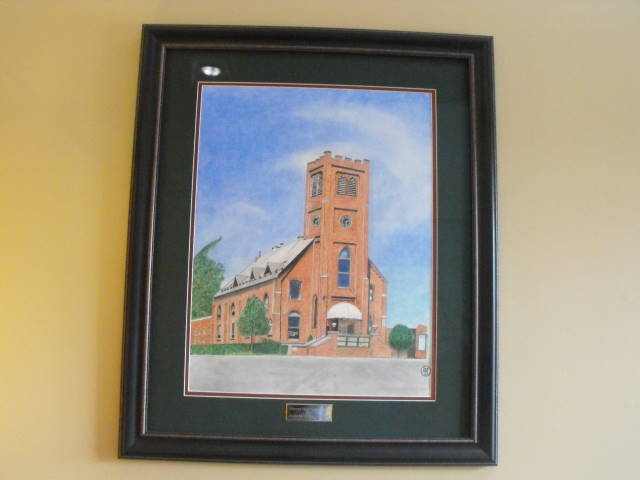 WVFA is founded on similar investment philosophy as Benjamin Graham, one of Warren Buffets greatest mentors said: "It is only through the relentless management of RISK based on Arithmetic metrics in which investors can continually triumph over emotion and create success longevity…….NOT by the Management of Returns on Optimism!"
Thus their investing discipline and financial planning practices reflect this strategy of wealth management. WVFA manages client assets in a disciplined and consistent manner utilizing a proven technical approach to portfolio management, backed by over 100 years of market history. They apply rigorous risk management methodology to generate wealth and contribute to the long-term economic well-being of their clients. As always, the core of their firm is transparency with --- clients and always maintaining the highest degree of integrity.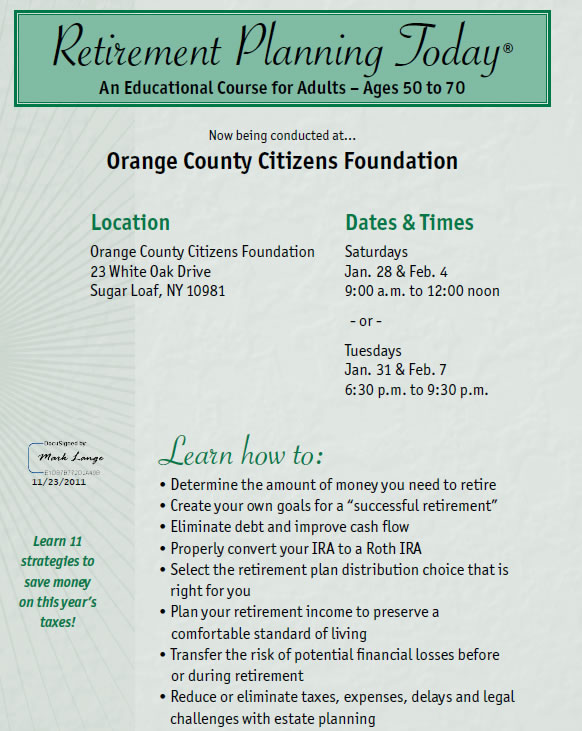 In order to better serve their clients and the community at large, they believe in promoting financial literacy. With the availability of a vast array of financial products, they wanted to help their clients and the general public navigate this maze while providing an educational foundation to understand basic financial principles. In keeping with that mission, they offer a comprehensive educational workshop called "Retirement Planning Today: An Educational Course for Adults – Ages 50 to 70" at the Orange County Citizens Foundation. The courses are broken down into two to three hour sessions over a two week period and cover a gamut of retirement planning issues, from investment, retirement and tax strategies to avoiding common mistakes.
Since forming WVFA, Mark and Ken have been actively engaged in the community, working with and on behalf of several organizations and causes such as Farm Aid, the Warwick Historical Society, Winslow Therapeutic, the Warwick Lions Club, the Warwick Valley Rotary Club, the Robert Helmrich Memorial, the Warwick Valley and Pine Island Chambers of Commerce, and the Orange County Arts Council. They recently played a key role sponsoring two events, one with Winslow Therapeutic at the Warwick Valley Winery in June featuring the Jimmy Sturr Band and the other with the Orange County Arts Council at W. Rogowski Farm. Believing strongly in fostering arts in Warwick, they have dedicated a portion of their office space for use as an art gallery, which is curated by Ken's wife, artist Femi Ford, where they have featured local and prominent artists.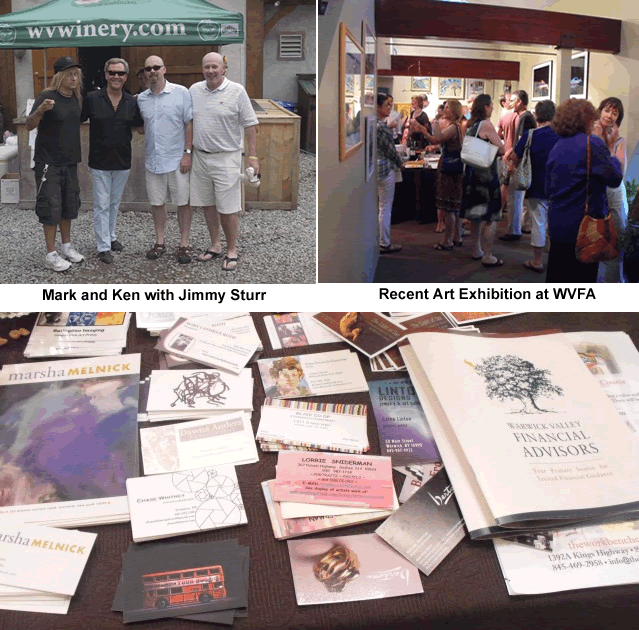 For more information, visit Warwick Valley Financial Advisors on the web at www.warwickfa.com.
Warwick Valley Financial Advisors 65 Main Street Suite 300 Warwick, NY 10990
Ph: 845-981-7300 Fax: 845-981-7299