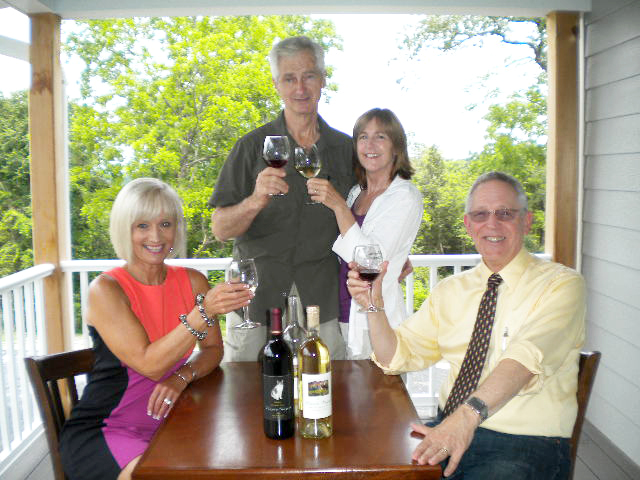 Be one of the first to sample some of the great wines available at Clearview Vineyard, the newest winery in The Hudson Valley for The Warwick Valley Chamber of Commerce after–hours 'Summer Wine Mixer' on Thursday, July 25, from 6-8 p.m. at 35 Clearview Lane in Warwick.
Meet, greet and build relationships with business executives and community friends from around the region in the 3800 square foot tasting room. Stroll the vineyard to catch a glimpse of the spectacular 15-mile panoramic views of the surrounding Warwick Valley. Take a break from the heat under the expansive covered veranda while enjoying Owner Frank Graessle's homemade Stromboli and other tasty appetizers with a complimentary glass of wine (additional wine sold by the glass, bottle or a $5 tasting/souvenir glass).
"We are excited to host this exclusive event for The Warwick Valley Chamber of Commerce," said Graessle. "And, we are especially proud to showcase our brand new facility."
The Graessle family unveiled their newly expanded winery and tasting facility in June 2013. Clearview Vineyard is open on Saturday and Sunday from 12-5 p.m. with live music or by appointment. The venue is also available for special events.
Join Chamber members for this unique social event. Cost is $5 for members, $15 for non-members. For more information or to make a reservation, please call the Chamber at: 845-986-2720 or e-mail: This email address is being protected from spambots. You need JavaScript enabled to view it..