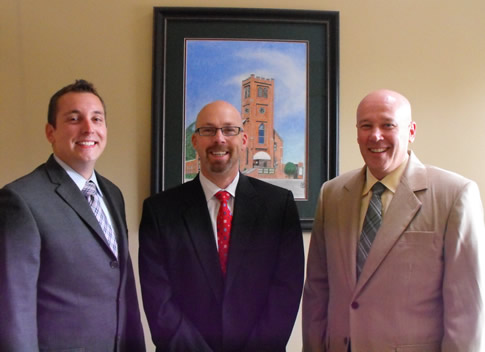 Warwick Valley Financial Advisors is pleased to announce a new asset to its family of financial advisors: Jonathan Williams. From 2006, Williams, who grew up in Monroe, worked for Morgan Stanley and UBS, where he gained experience in a host of financial services including consulting, sales, portfolio management, financial planning, and investment analysis.
In 2011, as director of product strategy at UBS he acted as a Relationship Manager to third party investment firms and had the opportunity to frequently present on global investment conference calls and organize panels with such notables as Paul Volcker and Alan Greenspan.
He is looking forward to working for a smaller firm in the local community and enjoys playing golf, reading, boating and spending time with his family and friends. He's a graduate of The State University of New York at Buffalo in 2005.
Warwick Valley Financial Advisors, located at 65 Main St., in Warwick, NY, is a primary source for comprehensive financial services. For more information about the company and their services go to, http://warwickfa.com/blog/