In late spring of 2015, Mike Corbin and Steve Calitri finished recording their 2nd CD together. Entitled Carry Me Back, the compilation of songs is a blend of diverse music styles with broad ranging, tightly written lyrics that resonate with a poet's vision.
Calitri said, "The title song "Carry Me Back" was inspired by the latest Beach Boy song, "That's Why God Made the Radio." Though "Carry Me Back" musically has no relation, it's first line is, "Carry Me Back to those Radio Days." The narrative of the song hits on today's Facebook phenomenon, with old high school lovers reaching back through time.
The CD stretches into different kinds of music including salsa, country, jazz, blues, swing, and more. Calitri said, "One song we wrote called "Torture" has a heavy metal flavor. Another song called "La Dulce Vita" is a ballad, turned salsa, inspired by my wife's father and uncle, who both played guitar."
Corbin's versatility over four decades as a musician helped serve as the bedrock for an eclectic mix of styling that cuts across music genres. Corbin said, "When I write music, I fiddle with different beats and go with the best sounding. The music presents itself as I read the lyrics. Reading the words, the sound comes out. Calitri came up with many of the melodies and also provided his input on styling choices for the songs, besides writing the lyrics."
"Mike is the real deal," said Calitri. "He plays guitar, piano, harmonica, and the vocals, not to mention the recording and mixing in the home studio. I'm the musical impostor. Don't play an instrument. Music comes to my head--when I think I have something I work on it, writing lyrics, and singing it. But I can't sing. Sometimes it's comical the two of us working on a song, but Corbin can pull a tune out of a frog's throat."
For the songwriting duo, it was their second time collaborating on a music CD.
Corbin said, "After our first CD, the 2nd one was easier to do. I got to know Steve. We worked a lot better. We had some really great songs come out of it."
Back up to 2013 when the muse called Calitri to pen his very first song which became the basis for the origin of their collaboration.
He said, "The genesis of my first album began one dark, early morning when I was awake in bed beside my sleeping wife. The music for The Road Calls sprung in my mind and kept playing through to morning. The music and narrative came together as a ballad about an unsung hero, a tow truck driver."
For Calitri, although it was his first foray as a songwriter, it was not his first experience as a writer, where he has a long list of credits to his name. In his search to find a talented musician to put his stirring words and engaging stories to music, he discovered Mike Corbin on Reverbnation, who also happened to be from Warwick, NY.
At first, Calitri believed that the heroic song he wrote about a towers bravery could be put to use at one of the trade shows he produces for tow truck operators.
He said, "I thought it would help our trade show. It would give us some promotional legs. That was on a practical side. For me personally, though, it was fun. I enjoyed it and more songs followed."
As a vehicle of promotion, Calitri invited Corbin to perform in Baltimore, at the American Towman Exposition, bringing together a huge industry of towers who were a captive audience from lyrics inspired about the towman including two more songs entitled "Booms in the Sky" and "I'll Return."
Calitri said, "Booms in the Sky is a memorial to those fallen towers who work hard in this industry, and have lost their lives ensuring and helping everyone have safe travels." The song combines inspirational music with words that resonate with a poet's lyricism. "Specters pass in metal shells/The wind of trucks slap their face/An eerie spirit flies in the air/Wings in black lace."
Corbin said, "With the music business, it's all internet. Not many people are buying CD's. It's all downloads and music videos. You have to be playing out and promoting on the internet."
Calitri added, "One of the things you find out is that there are many independent outlets and that it's a jungle out there. That's a good thing. But the chance of having your song heard by a lot of people becomes very slim to none. Technology like You Tube and Social Media can help spread the word."
Regardless of the challenges that the music industry poses, Calitri believes that targeting the songs to the right audience, as he has done promoting to the towing industry, is one way of getting their songs out to a listening public. For example, a song they wrote called "Mighty Malone."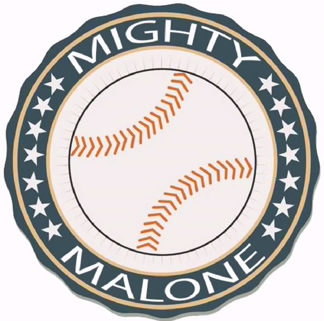 Calitri said, "The song is about baseball and the working man. I believe we need to find some avenues to place the song within the baseball community. We'll see if it catches on in any shape or form. The same goes for a song we wrote about first responders. You just have to find the right audience for these songs and hope that they catch on."
Other songs of theirs, like "Imprisoned Souls," are more universal in theme, that would appeal to everyone. The chorus of the song states: "If you want to know/ I'm just a little boy inside/but who can I tell/they think a big man resides." Calitri's lyrics in this song evoke a childlike psyche, as in this verse: "I relocate spiders/Watch the turtles cross/Roads they divide us/Where the earth looks lost."
Both CD's showcase the instrumental talents of Corbin on guitar, keyboard, and harmonica, behind his gritty vocals, and Calitri's masterful lyrics.
Their unique collaboration has produced stirring music that goes straight to the heart and shakes the spirit. Take some time out and experience the synergy between a musician's sensibility and a poet's vision. You'll find it in the Carry Me Back album and the Road Calls Album found at iTunes.com, cdbaby.com and Amazon.com along with other music outlets on the Internet.