On Sunday, July 19th Pacem in Terris will eature 17th-century music from Italy and England, performed by mezzo-soprano Justina Golden, Nathaniel Cox, playing both cornetto and theorbo, Alice Robbins, viola da gamba, and Gregory Hayes, organ. The program will feature the performers in various combinations, playing variation sets by Girolamo Frescobaldi, Diego Ortiz and others, as well as songs by Giulio Caccini, Claudio Monteverdi, and Henry Purcell, and organ works by Michelangelo Rossi and Orlando Gibbons.
All of Sunday's musicians are based in western New England, and Nathaniel Cox and Justina Golden are performers new to Pacem in Terris audiences. Nathaniel began his music career as a trumpet player, earning bachelor degrees in trumpet performance and Russian literature from OberlinCollege and Conservatory in 2008. After a brief period of baroque trumpet playing (winning the historical category at the National Trumpet Competition in 2007), Nathaniel was awarded a Fulbright scholarship to study cornetto (a curved wooden instrument of the 16th century, capable of virtuoso display) with Bruce Dickey at the Schola Cantorum in Basel, Switzerland. He started playing theorbo (a large fretted instrument of the lute family) while in Basel, and is now in demand both as a continuo player and a cornettist. Since moving back to the United States in 2014 Nathaniel has performed with some of North America's leading early music ensembles, including Apollo's Fire, The Toronto Consort, Ensemble Caprice, and the Dark Horse Consort.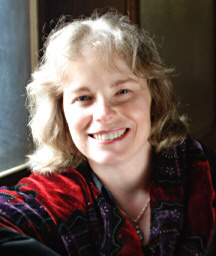 Mezzo-soprano Justina has sung, taught and conducted through her Profound Sound Voice Studio in Florence, Massachusetts for twenty nine years. Justina's singing career spans contemporary folk music, early music, Celtic, jazz and classical music performances. She is a member of the Illuminati Vocal Arts Ensemble, The Wilde Irish Women Repertory Company, and is on the staff of Umbrian Serenades, a summer program that brings professional and talented amateur singers to Spoleto, Italy to perform choral programs under master conductor Joseph Flummerfelt. She is a graduate of Amherst College, B.A. cum laude and received her Masters in Voice and Opera from the Yale School of Music.
Returning to Pacem are viola da gambist Alice Robbins and keyboard player Gregory Hayes. Alice has performed widely on baroque cello and viola da gamba in ensembles including Concerto Vocale, Smithsonian Chamber Players, Boston Camerata, Handel & Haydn Society, Washington Bach Concert, and the Oberlin and Boston Consorts of Viols. She was a founding member of Concerto Castello, an international quintet specializing in the music of the early seventeenth century, and currently performs with Arcadia Players and Opera Lafayette. She teaches at Smith and MountHolyokeColleges in the Five College Early Music Program.
Gregory Hayes is a busy chamber and orchestral musician, playing various keyboards with the Albany, Vermont, and Springfield (MA) Symphony Orchestras, and with the regional period-instrument ensemble Arcadia Players. He has participated often in the New England Bach Festival and on the Mohawk Trail Concerts series. Mr. Hayes has taught piano and occasionally harpsichord at DartmouthCollege since 1991. A graduate of AmherstCollege and the Manhattan School of Music, he is longtime music director for the Unitarian Society of Northampton and Florence . He has played at Pacem in Terris annually since 1976.
The performance begins at 5 p.m. Tickets go on sale at 4 p.m., on site, rain or shine. No reservations possible. The suggested donation is $15. For further information call 845-986-4329 or visit www.frederickfranck