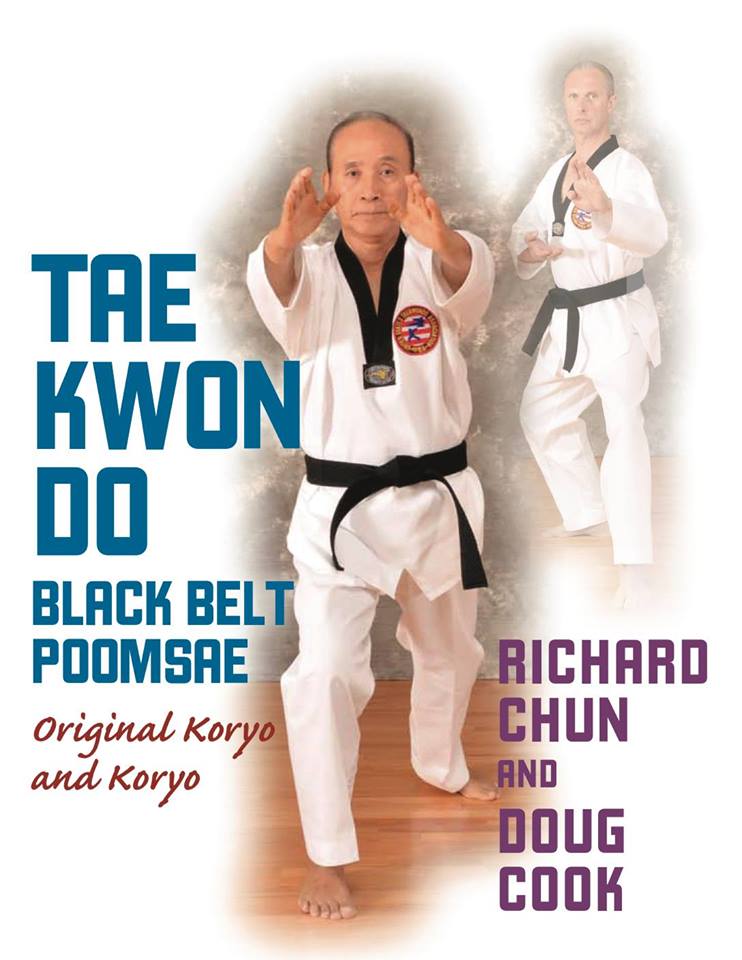 Join Grandmaster Richard Chun and Master Doug Cook on Nov. 1, 6:00 - 8:00 p.m., at Ye Olde Warwick Bookshoppe for a book-signing and reception for their new book, Tae Kwon Do Black Belt Poomsae released by YMAA Publication Center. This is a rare opportunity to engage in conversation with a true martial arts pioneer, Grandmaster Richard (Rhin Moon) Chun and award winning martial arts author Master Doug Cook
About the Book:
According to the World Taekwondo Federation, there are over 90,000,000 taekwondo practitioners worldwide. Every level 1 black belt student is required to learn Poomsae Koryo. Yet few are familiar with the ancestral form known as the 'Original Koryo'.
Prearranged forms known as poomsae in taekwondo, are a primary method of transmitting martial arts skills from teacher to student. As sport preference supplanted fighting preference in taekwondo's reason for existence, the Original Koryo was modified in kind to today's well-known Koryo.
Written specifically for level 1 and level 2 black belt students, this book is a scholarly attempt to capture, transmit and preserve as an inheritance, the historical treasures and technical elements inherent in Original Koryo and Koryo, as well as the applications less obvious or even secretly encoded in these forms. This knowledge will benefit those seeking more than triumph in the ring or aerobic fulfillment from their taekwondo training.

In summary, students will find in this book:
History and philosophy
Technical elements for learning the basics
Detailed instruction for learning Koryo
Detailed instruction for learning Original Koryo

Over two hundred photographs, line of motion charts, stepping patterns, and martial applications are provided throughout this in-depth instructional book.