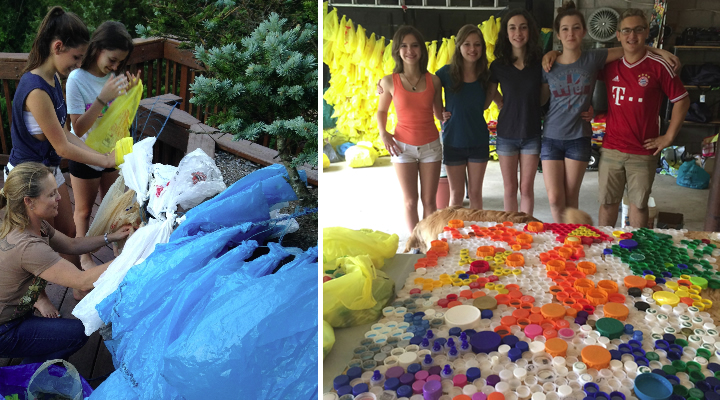 Visit Stanley Deming Park on July 25 during the Warwick Arts Festival to view a fun, colorful and collaborative arts project that incorporates recycled materials into decorative works of art to be installed in locations around the park.
Weaving shopping bags into discarded soccer nets to create a colorful and fluid tapestry and creating a mosaic from discarded plastic bottle caps are two of the projects on display. The installation will serve as a visual metaphor for our environment, and raise awareness of the need to protect and preserve our natural resources.
The BYO Bag Committee of Sustainable Warwick will join us to explain why single use bags are harmful to our health and our Earth and why "refusing" bags is preferable to reuse and recycle.
We will be demonstrating how to knit with the plastic bags to create bags for reuse.
In addition to this art project, enjoy a full day of music, dance, art and vendors.