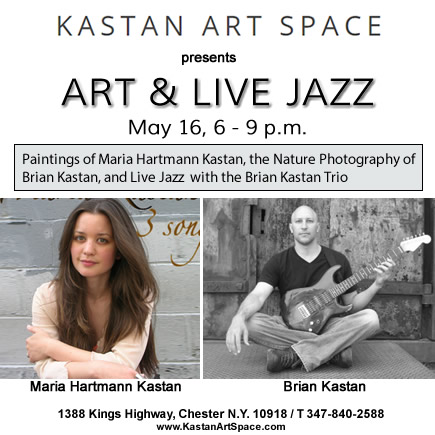 Kastan Art Space, located at 1388 Kings Highway, Chester, NY, is pleased to announce the Paintings of Maria Hartmann Kastan, the Nature Photography of Brian Kastan, and Live Jazz with the Brian Kastan Trio on May 16, 6 to 9 p.m.
Maria Hartmann Kastan's work builds conceptual worlds around the female figure. These female figures are never seen as "whole" forms. Intentionally the figure remains a symbol for growth, and the realization that the whole person can never fully be seen at any one given time. There is mystery in this human complexity.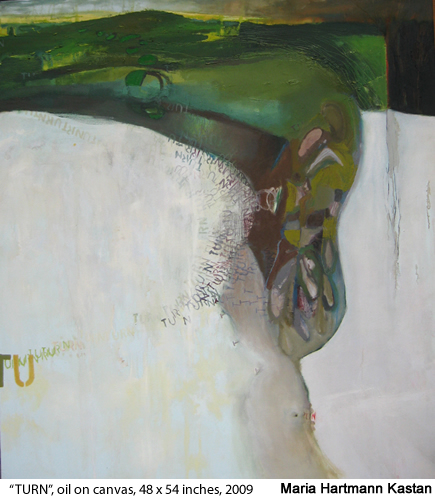 Maria Hartmann Kastan has her studio at Kastan Art Space, Sugar Loaf, NY. Her work can be seen in the public collection at Brooklyn College, CUNY and internationally in Italy at MIDAC Contemporary Art Center.
Brian Kastan's landscape photography highlights the extreme states of nature located in Harriman State Park, NY, Mount Washington, NH and the Warwick, NY area. Adding to the surrealist feeling of his work, he prints on metal to achieve this counter balance between nature and man-made.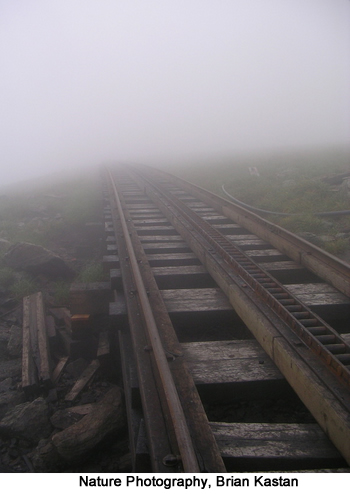 Brian Kastan's work has been shown in NYC, Japan, and is in the permanent collection at the MIDAC Contemporary Art Center.
The Brian Kastan Trio is a modern jazz band that plays swing, funk, latin, blues, free improvisations. Brian Kastan is the composer of 7 albums ranging from hard hitting jazz fusion, nylon and acoustic guitar duets, solo improvisation and singer songwriter project with Maria Kastan.
Brian's most well known performance was recorded Live at Lincoln Center, NY for Nonesuch Records, Rhys Cantham, A Grissom Grail.
For more information call 347-840-2588 or visit their website at www.KastanArtSpace.com Hours are Sa-Sun 10-6pm or by appt.