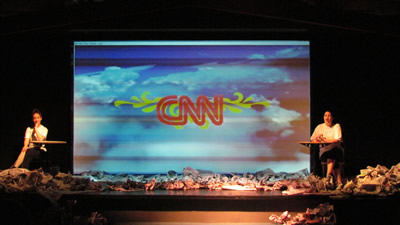 The Young Actors Program is continuing its Ensemble Workshop training program this spring at the Seligmann Center for the Arts at the Orange County Citizens Foundation in Sugar Loaf.
The ten-week workshop, designed for actors between the ages of 12 and up, begins on Thursday March 5 from 6pm until 8pm.
The Ensemble Workshops specializes in an approach to acting that aims for a unified effect achieved by all members of a cast working together on behalf of the play, rather than emphasizing individual performances. Participants develop and sharpen self-awareness, observation, creative imagination, and the articulate use of the body and voice. The Young Actors Program prides itself in offering a creative, open, and nurturing training experience so participants may develop technique and truth in acting. The spring workshop is for young actors who are seriously interested in developing skills and training at a professional level.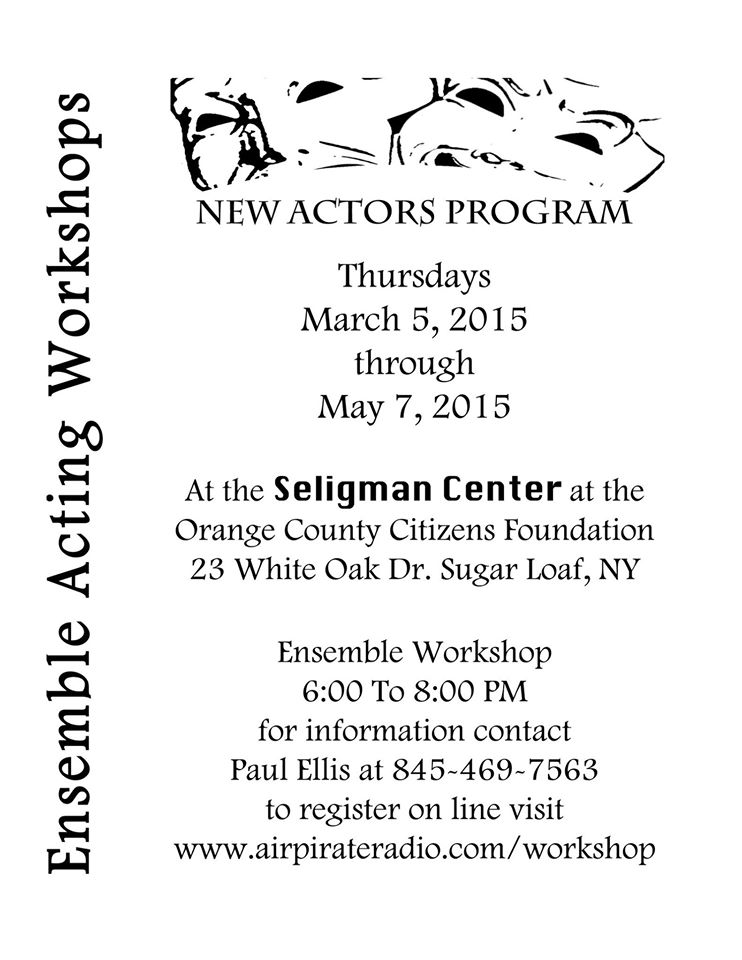 This group will begin with physical and vocal exercises, script analysis, rhythm, character development and the relationship between themselves and the role. Theworkshop is designed to expand concentration, observation skills, ability, and a deeper understanding of the relationships within the play and the ensemble as a whole. In the ensemble setting actors are able to engage themselves in the creative process as the group moves towards a sense of collectivity and community. This spring the workshop is preparing members for a summer production presently in development. Young actors workshops nurture creativity and enhances the young actors' ability to perform and work together as part of an ensemble.
Instructor Paul Ellis has forty-five years of experience in the theater business. He studied theater with Lee Strasberg, Peter Brook, Julian Beck and play writing with Jean Claude Van Ittallie. Ellis has directed over eighty plays and produced numerous concerts and festivals. He presently directs and produces the Air Pirates Radio Theater. His past students have been accepted to the finest acting conservatories including NYU, Purchase, Pace and the London Academy of Dramatic Arts. Many have appeared in major films and stage productions including American Idiot, Law and Order, Argo and Off Broadway and independent films.
The Young Actors Program begins March 5. The fee for the ten-week workshop is $250. To register, call 845-469-7563 or visit www.airpirateradio.com/pep/workshops/upcoming-workshops/ to register online.