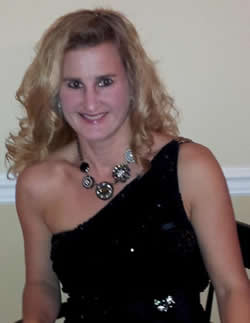 Don't miss a wonderful opportunity to start your spring getting organized, updating your wardrobe and hanging out with friends at the Style Counsel on April 17th, 6 p.m., when they will kick-off Fashion Friday, featuring Apple A Day Professional Organizer Hope Stuart. View a closet transformation, get organization/style tips and add some spring flair to your wardrobe! Refreshments will be served.
Stuart, who is not only a professional organizer but also an educational consultant, traded in her position as a school principal to provide personalized service to homeowners and educators with strategic organization plans that encompass their unique needs related to organization and efficiency. Her company, Apple A Day, transforms spaces into efficient living, learning and working environments; providing personalized service with strategic organization plans encompassing each client's unique organization/efficiency needs.
Stuart said, "I am so very proud to team up with local businesses to showcase my organization expertise while enabling business owners to show off their unique ways of serving this great community we live in. It's a win-win for our businesses and our customers!"
The Style Counsel is located at 19 Main Street in Warwick, NY. Since 1991, Bob Maxwell and Tim Mullally's mission has been to interpret current fashion trends; making them understandable and wearable while offering quality up-to-date merchandise AND excellent customer service.
For more information, contact The Style Counsel at (845) 986-9588.