I'll never forget the time I was with my parents in Ravello, Italy, located high up in the mountains, overlooking the Amalfi Coast on the Mediterranean Sea. Those views were expansive and indeed gorgeous! We were on vacation and it was my first taste of Italy. 35 years old, I had just completed a Master's degree, finished teaching for the year and the world was feeling like it was opening up with possibility.
Together with people I love, with no worries in sight, enjoying lunch (a plate of linguini and white clam sauce was Dad's favorite) while sipping the delicious and light white wine, I remember my father turning to me and saying "La Dolce Vita." My father, who passed away in 2012, helped me to understand that living the "sweet life" was perhaps the point of living life.
For me, the subject of living "the sweet life" has come to matter immensely. Who doesn't want to get more out of their life, everyday, each hour, from moment to moment? Looking back, I have had many opportunities to enjoy "the sweet life" thanks to all of the special people, like my parents, and the many places, and circumstances that I've encountered, both personally and professionally, en route to fulfilling some of my dreams. Having dipped my cup into those waters, I can't fathom living any other way. The nectar is out there and it is overflowing and I'm glad I'm still here to enjoy it!
But living the so called "sweet life" has not always been easy to come by, even though it's always within grasp. My father, who was a doctor, often reminded me of the long years and efforts he made to get where he was as he was studying and enduring long hours of isolation. But ultimately it proved rewarding, giving him benefits like the ability and satisfaction of healing people, admiration and respect from others, a steady source of income, many wonderful trips to Italy, ample leisure time to pursue his interests such as history, and a lifetime surrounded by family and friends.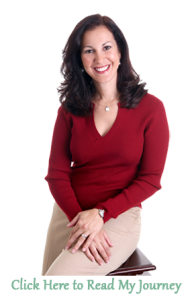 Now, YOU have the chance to explore some of the facets of what it means to live this "sweet life", as former Warwick resident Lisa Montanaro guides you through a six week online course called "La Dolce Vita." This class promises to help you align with your dreams and passions, pushing you to become more productive, balanced and complete. You may not feel that you need such a course, that you are already living your dreams and getting all that you want out of life, but I've learned there is always room for improvement.
When I first met Lisa, we had just opened Baby Grand Books in Warwick, where she would teach a workshop on professional organizing. Prior to that, Lisa had made the bold move to change careers from a hectic and unfulfilling law practice to teaching, coaching, speaking and writing on numerous subjects. Her interests, which are as diverse as studying, practicing and teaching American Sign Language, to helping others run a successful business, in part reflect her broad background in pursuit of excellence.
Later she would successfully publish a book on professional organizing entitled The Ultimate Life Organizer, continue to act in musical theatre and speak around the country on organizing and entrepreneurship. Avidly engaged in health and fitness, a devoted wife to her husband who is a veterinarian, and a traveler at heart who dreams of someday bringing her workshop to Italy, Lisa is an ideal candidate to take you to the holy land of "La Dolce Vita."
Trust her to take you on a timeless journey that never grows old. In her words, "Claim the life that you were truly meant to live." Sign up TODAY. The class starts February 20th. Cost: $299. To sign up NOW, click here. For more details, click here and contact Lisa directly.