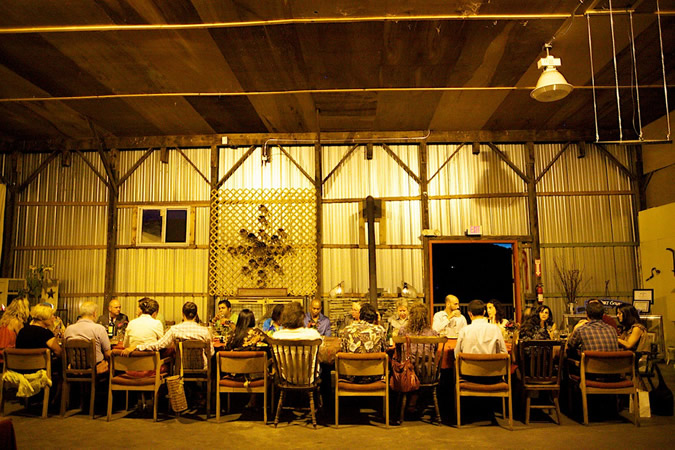 The W. Rogowski Farm will host a "Celebrate The Harvest" dinner to benefit the Northeast Organic Farming Association of New York (NOFA-NY), which will mark the end of NOFA-NY's month-long Locavore Challenge. The dinner will take place on Friday September 27th, 2013 from 5pm-9pm and proceeds from the event will be donated by the farm back to NOFA-NY.
Consumer education on the benefits of local food, through its own Community Supported Agriculture program, is at the heart of the Rogowski Farm's culture. New York State farmer Cheryl Rogowski, who was one of the earliest adopters of the CSA model in New York State and has received a MacArthur Foundation Award for her work, said "NOFA NY's mission of farmer and consumer education is what we do here at the farm every day. It is essential to raise awareness and funds in support of this organization."
The Rogowski Farm's produce is recognized for its superior terroir black dirt soil, and is coveted by chefs and restaurateurs through the Hudson Valley region including the Iron Forge Inn (Warwick NY), Blue Hill Restaurant (NYC), Maialino (NYC), Grammercy Tavern (NYC), ABC Kitchen (NYC), The Cleaver & Co. (NYC), Pig And Egg (Brooklyn), and more.
The farm hopes to serve between 80 and 150 guests at its Locavore Challenge Dinner. Seating will be on a first come first served basis. Diners can expect lively atmosphere of rustic elegance, enjoyable conversation with their neighbors at large farm table seating, and gracious music by local guitar and cello duo the Hudson Valley Strings.
"We are so pleased that NOFA NY has created this exciting event to celebrate local food in our region. We look forward to celebrating our roots." said Cheryl Rogowski who a 2nd generation farmer at the Rogowski's Pine Island farm in the Black Dirt region. "Local food is what we are all about!"
MENU – Four Course Pre-Fixe:
1st Course - Soup
Roasted Red Pepper and White Bean Soup with Escarole and Basil Pesto
Or
Soupe de Poisson with Rouille Crouton
2nd Course - Salad
Salad of Marinated Vegetables, Freckled Romaine Lettuce, Parmesan Vinaigrette
Or
Roasted Mushrooms and Spinach Salad with Beets and French Green Lentils
3rd Course - Entree
Grilled Lowlands Pork, Smoked Apple and Leek Barley Pilaf
Or
Pan Seared Trout, Tomato Olive Couscous, Roasted Garlic Verjus
Or
Eggplant Risotto with Goat Cheese and Crispy Spinach Leaves
4th Course - Dessert
Lavender White Chocolate Flan
Or
Apple Tarte Tatin
Beverages
Farm made herbal ice tea
Local wine and beer culled from the Shawangunk Wine Trail
Coffee, Harney & Sons Teas
Farm Resources:
Apples – Ochs Orchard
Goat Cheese – Lynnhaven Farm
Grains – Wild Hive Farm
Dairy – Ronnybrook Farm
Pork - Lowland Farm
Produce – W.Rogowski Farm
Mushrooms – Madura Farm
Trout – Sullivan County
Music provided by:
The Hudson Valley Strings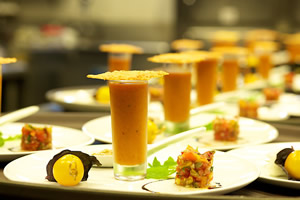 The Northeast Organic Farming Association of New York (NOFA-NY) annual month-long Locavore Challenge, is designed to inspire awareness and action in eating locally. An action check-list is available for consumers to participate in at home and on-line, educational and participatory events will take place across the state. Details are posted at www.nofany.org/events/locavore-challenge
Northeast Organic Farming Association of New York (NOFA-NY) is a nonprofit educational organization that promotes sustainable and organic farming practices by providing assistance to regionally-based farmers, educating consumers about the value of buying local, and connecting consumer to farmer. More information about NOFA can be found on their website NofaNY.org.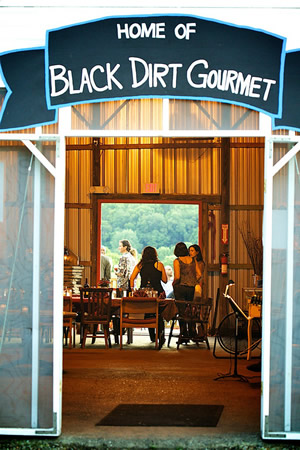 The W. Rogowski Farm is family-operated and proudly shares old-fashioned family values. The family also is progressive, utilizing ecologically friendly and environmentally sound practices to provide healthy, wholesome, nutritious food to the Hudson Valley and beyond. For more information visit the farm's website RogowskiFarm.com, facebook RogowskiFarm, or call the W. Rogowski Farm at 845-258-4574.
Photos: Courtesy of Francesco Mastalia