Business
Details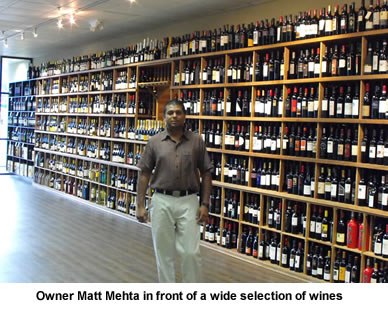 Uncorked Wines and Spirits, located at 9 Marshall Rd in West Milford, NJ, has recently expanded and renovated by moving into a new space two to three times its former size. When the vacated Hallmark store located next to Uncork's old location opened up, owner Matt Mehta boldly bet that the new space would be good for his business and seized the opportunity. Sparing no expense renovating, he has provided a fresh, upscale décor - adding wood floors, more shelf space, new refrigeration, a slew of product line, and a new bar area called the Lounge, featuring a slick granite topped bar with ample seating with warm and seductive lighting that makes you feel as if you are in some hip New York City bar.
Uncorked has traditionally been a destination for wines and spirits. The store prides itself on its wide selection, with competitive pricing and a knowledgeable and friendly staff. When it comes to wine selection, Mehta's wine passion will guide you through the 1000 or so varieties of wines that sit on their shelves in what perhaps could be your next new wine discovery as he is experienced with an advanced certification by the Wine and Spirit Education Trust. Mehta also indicates that he has added newer higher priced cognacs and lots more beer to his inventory.

With its grand opening behind them, the store is building momentum, doing a brisk business while adding a robust events calendar. "My business is clearly up," says Mehta. Last Saturday night, we were entertained by a jazz trio, which brought in an additional 40 to 50 people to the store, centering around its new bar area. Mehta noted that he will continue drawing on local music on a monthly basis.

The bar, featuring over twenty wines you can purchase by the glass, priced between $5 to $20, each poured in fine glasses made by Riedel, may very well be the best wine by the glass list Kerryl and I have found thus far anywhere in the region. You can also purchase a selection of cheeses to accompany your wine. Every Wednesday from 6-9 p.m. is Ladies Night Out, with $5 martinis (using quality vodka such as Three Olives) and $2 shots. When approaching Mehta about doing a booksigning/wine pairing with celebrity chef Marcello from Suffern's Marcello's restaurant, he embraced the opportunity with gusto. On November 12th, 2011, from 2:00-4:00 p.m., Uncorked will host a complimentary wine/food tasting, cooking demonstration/wine pairing. Marcello, the author, will personally sign copies of his excellently produced and written celebratory 25 year anniversary book - Marcello Russodivito: The Story of My 25 Years as Chef-Owner, which includes pictures, recipes, stories and lots of love. Click here to see event.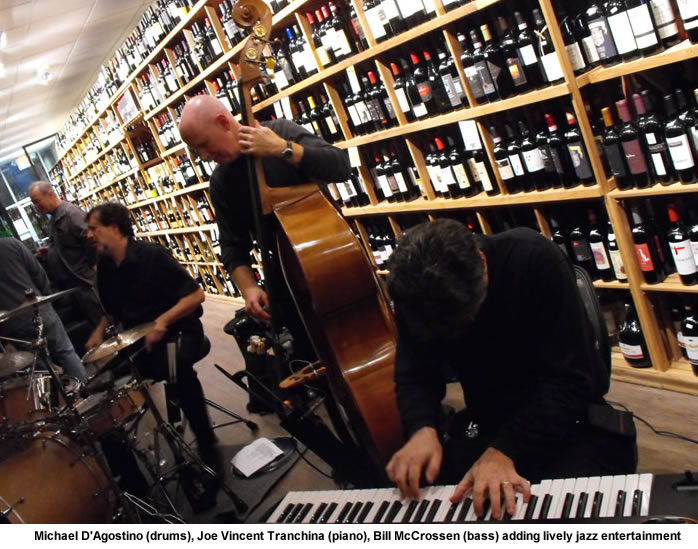 At Uncorked Wines and Spirits, it seems to be about good business, a wide selection of fine tastes while adding a social component and entertainment. For more information, visit their website or facebook page.