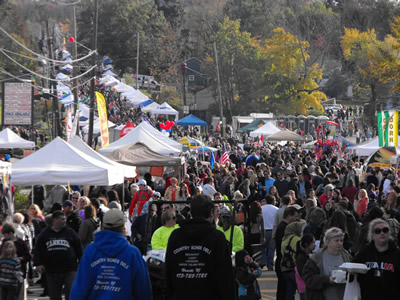 Saturday, Oct. 12, from 10 – 5 p.m., West Milford celebrates their 19th annual Autumn Lights Festival, which is expected to have over 200 vendors, including food, crafts, local businesses and other organizations. There will be plenty of fun including live entertainment with bands like Stone Flower and Brian Fitzpatrick and his Band of Brothers, music presented by Music at the Mission, pie and pickle eating contests, and much more fun throughout the day.
Last year, amidst sunny and crisp autumn weather, the crowd, bustling along Union Valley Rd., exceeded 15,000. Amongst the many activities included country line dancing, pony rides, $8 haircuts, and a free jewelry polishing demonstration at West Milford's Jewelry Repair Center.
Karen Ortolani, manager of JRC, the place to go when you have broken jewelry or watches, says, "We look forward to the Autumn Lights Festival every year. It's a great community event for all of West Milford and a chance for people to find out more about our quality repair work, appraisal services, gold and silver selling and buying and our selection of jewelry."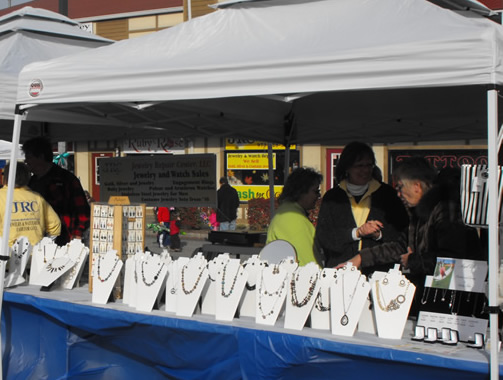 On display at the festival you may find their popular monogram pendants and earrings, their estate jewelry, and engagement and mother's rings. "We're gearing up for the holidays," say Ortolani, "and of course taking orders. We customize as well. Stop by our booth and meet us. We would love to help you."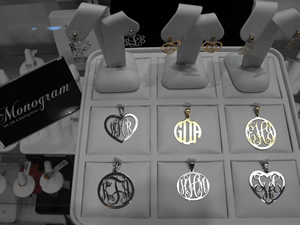 Mario's Pizza, which makes a great pizza pie and is located along Union Valley Rd. is offering a special discount on orders over $10 while Uncorked Wines and Spirits in the Shop Rite Plaza is serving $2 draft beers throughout the course of the day. Stop in at clothing retailer, The Depot, located at Beaufort Shopping Center to see what's in style this fall and West Milford's Harvest Moon Health and Nutrition, where you will get honest guidance for your health and nutritional needs.