A free demo on using mounts and baskets for orchids and non-blooming orchid plants on sale starting at $5 will be among the highlights of the Fourth Annual OrchidFest planned for October 25 and 26 in Chester, New York. The event, a yearly favorite among orchid enthusiasts, will be held at Black Meadow Flora from 10am to 4pm.
Owner Margaret C. Bridge and other staff will also speak on the general care of orchids and offer "check-ups" for orchid plants. "We're glad to be able to help out our fellow orchid lovers," said Bridge, who started the company on Black Meadow Road in 2010. "Sometimes simple changes can improve the health of an orchid plant." There will also be drawings for door prizes of orchids.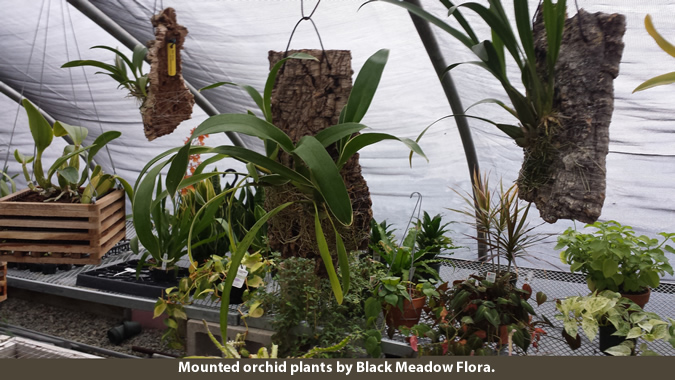 No purchase is required to attend the class, demo or clinic, but there will be discounts of 10 to 25 percent on select plants, as well as other reductions on some plants and supplies. Black Meadow Flora is located at 
256 Black Meadow Road, 
Chester NY just a few minutes from Route 17.
Seating is limited and advance registration is recommended to ensure seating. Call 
(845) 469-5055 to register. For more information, please visit 
blackmeadowflora.com or call owner Margaret C. Bridge.
Fourth Annual OrchidFest
October 25-26, 2014
SATURDAY
11am Orchid Culture 101: An Overview of Orchids and Their Care
1pm Demonstrations of Repotting, Mounting and Using Baskets in Growing Orchids
SUNDAY
11am-2pm Orchid Clinic. Bring your plants in for a check-up by the experts.