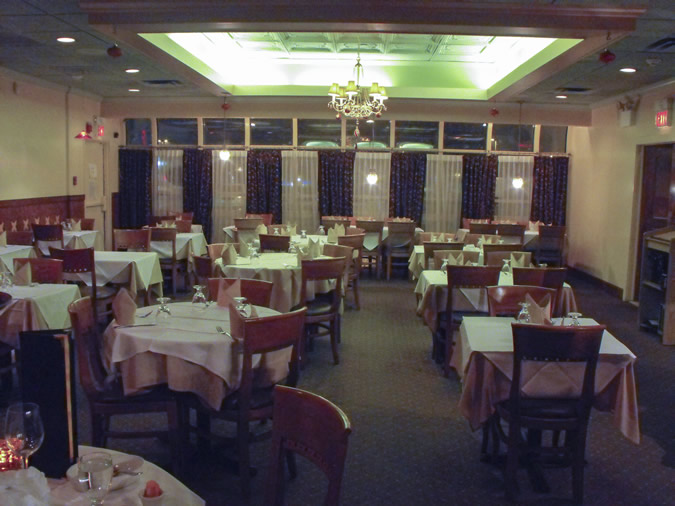 Kerryl and I love good Indian food and have fallen in love with Saffron Restaurant, which specializes in authentic fine Indian cuisine. Located on Dolson Ave., in Middletown, NY, Saffron has been around for 8 years, and has been consistently rated by Zagat's as a top dining destination in the Hudson Valley. In their 2012/13 rating Zagat's said, "Middletown denizens in need of an Indian fix head to this comfortable venue that is the only game in town for amazingly tasty curries and all of the usual suspects."
We concur and drive 45 minutes to get there. We can go on about the reasons. It begins with our love of Indian spices such as curry, coriander, cumin, chili peppers, turmeric, fennel seed, ginger, tamarind, garlic, saffron, cardamon, etc. Wow! Healthy and Tasty!!
In my earlier days, when I was living closer to NYC, I enjoyed going to the lower east side, where there was a row of Indian restaurants on 6th street. You could take your pick and never be disappointed. Kerryl as well has a cultivated taste for Indian cuisine, having lived in NYC and enjoyed the array of Indian restaurants. She also spent a good month on a spiritual trek that she took to India, spanning Delhi to Kashmir, where she got plenty of local fare. She continues to crave both the spiritual and culinary aspects of Indian life.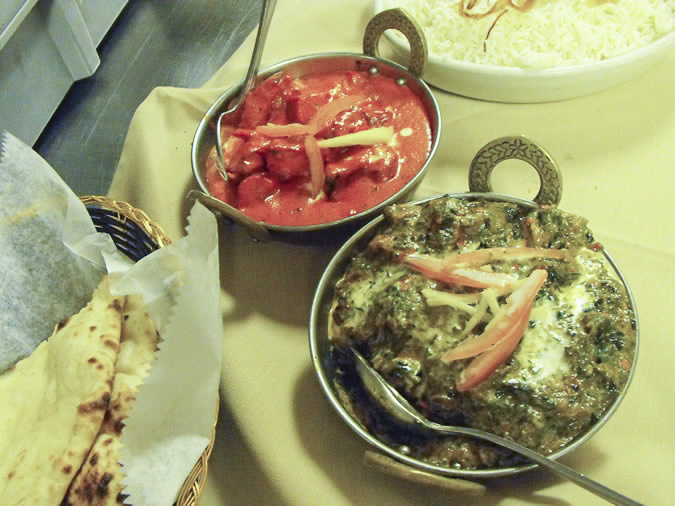 Saffron's cuisine offers an eclectic menu of dishes and unique specialties. It is one reason go, simply for the sheer variety of intriguing dishes with wonderful combinations of ingredients like their Lobster Samudra, Kadai Goat and Tandoori Snapper. For vegetarian offerings, there is plenty on the menu containing Indian staples such as dal, paneer and navartan korma. Of course the "usual suspects" such as our favorite dishes, Chicken Tikka Masala, and Chicken Tikka Saag, are worth going back for time and again. We do! We love the tender chicken and the rich creamy sauce of the Tikka Masala and the tomato base of the Saag.
These tandori selections, marinated in yogurt, include lamb, shrimp, and chicken and draw on the specialty of tandoori cooking where the food is prepared in a cylindrical clay oven (tandoor) over a controlled fire with temperatures going as high as 900 F.
When you arrive you can expect to receive complimentary crispy lentil flatbread (papadum) with a combination of sauces such as mint, tamarind, and onion chutney. Expect warm and efficient service and then let your taste buds become enlivened as you peruse the menu and determine your culinary journey through Indian cuisine.
We have been fortunate enough to meet the owner and chef, Jose, whom we have also fallen in love with. Jose is from Kerala, India, which is in the southern sphere of the country and which was once a spice trading exporter from 3000 BC to the 3rd century. We have been blessed by Jose's wisdom and spiritual guidance and always look forward to going back for a chance to meet up with him.
In addition to restaurant dining, Saffron has a spacious banquet hall for any occasion and offers a regular buffet lunch during the week. For more information, http://www.warwickvalleyliving.com/restaurant-guide/178-saffron-indian-cuisine