Education
Education
Details

Published: 11 July 2011

11 July 2011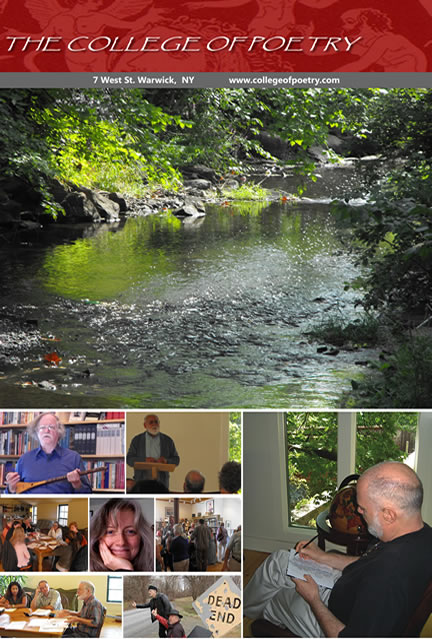 The Northeast Poetry Center at the College of Poetry located on 7 West St. in Warwick is a non-profit organization that has been conducting poetry workshops, classes and readings for over two years and was founded to serve individuals who share a passion for poetry.
Before there was a College, poetry was one of the mainstay activities at this location, where poets came to read their verse and rhyme in an intimate bookstore setting. With the expansion of a backroom and the group efforts and vision of several individuals, the poetry center was forged.
William Seaton, whose organization Poetry on the Loose has offered a monthly reading series for nearly twenty years, is one of the founding members of the Center and has helped shape a unique curriculum and vision, drawing on his many years of experience as a poet, teacher and facilitator of poetry. As has Robert Milby and Steve Calitri, two of the other founding members of the college. Milby is no stranger to the poetry scene, making his rounds throughout Orange County and beyond, leading at least a dozen readings a month. Steve Calitri, a publisher, poet and owner of the building where the center resides, has also contributed significantly, generously offering the use of the space and his experience to keep the center moving forward.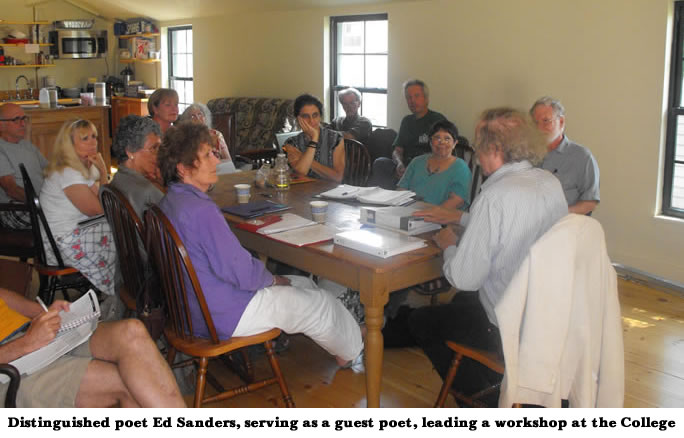 This summer marks the beginning of the 3rd season in which workshops have been offered by the college, with classes beginning July 9 and going through August 27th. William Seaton will teach a Saturday morning class entitled "The Poet's Tool-Box: Figures of Speech and Thought," which will focus on the use of rhetorical figures, traditionally considered a distinguishing mark of poetry. The afternoon workshop, led by author and poet Donna Reis will meet from 1:30 pm – 3:30 pm is called "Writing from the Heart: How Personal is Too Personal." The class will explore twenty poets who've mastered confession and disguise, emotion and distance and will discuss their different levels of personal involvement and the strategies they used to reveal or not reveal. Each discussion will be followed by a writing exercise where students will practice the techniques discussed.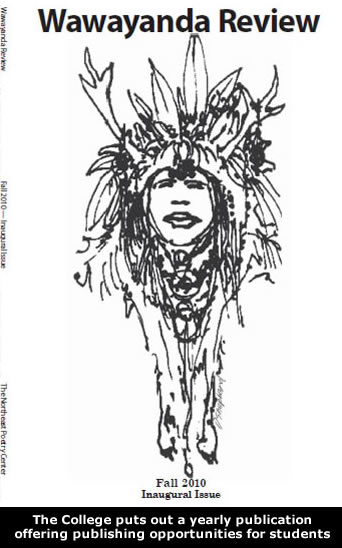 To find out what to expect from a class, here is a summary provided by student Marina Mati, who took a class in 20th Century Latin American Poetry.
---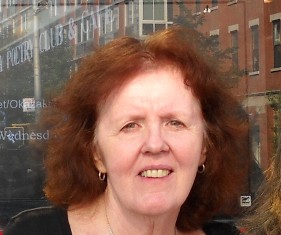 Janet Hamill, the instructor for 20th C. Latin American Poetry at the NE Poetry Center, is a well-established poet/performer dedicated to poetry and its history. For our first class we received a bibliography of anthologies, introductions and histories. There was a short list of poets which included the 3 greats: Pablo Neruda, Octavio Paz and Cesar Vallejo. The rest of the "short" list included 30 others, including Che Guevera. We were introduced to the historical context of that century in Latin America. (Janet provided a map to assist the visually curious.) The wars of liberation were freeing South America from Spanish colonialism and the poets wanted their own language and culture. This is the beginning of the earthiness and sensuality Latin American surrealism is famous for. The poet in the vanguard who named the movement Modernismo in 1890 was Ruben Dario (accent on last syllable of each name).
According to Janet's handout, "The majority of Modernist poets were concerned with expressing eternal values in contrast to the transitory aims of a temporal world. At the same time they wanted a sensual poetry that could give voice to all the experiences which had never been put into poetry. Sexual love and sensuality in the poetry of Latin American Modernists was something completely new." They sought "the triumph of the beautiful over the didactic". To remedy the "iron molds" of colonialism, they wanted to "new spirit" of their poetry to include" the infusion of color, life, air and flexibility". This is the movement that predates the 3 great poets, especially Neruda considered the "greatest poet of the 20th century in any language" by Gabriel Garcia Marquez.
Here is the last verse from a poem called Ecstasy (Extasis) by Modernismo poet Amado Nervo (1870-1919) from Bolivia:
I want passionately to be immortal,
because it is marvelous, the panorama
that invites us to immense creation;
because every star calls to me,
saying with brilliant light, "here, also,
they think, here they struggle, here they love.
The Modernists saw art as "an adventure into the absolute...a mystic way to knowledge...as part of a deeper spiritual crisis." Janet's knowledge is rich and she tirelessly prepares for each class.
We also had samplings from Ricardo Jaimes Freyre, Leopoldo Lugones, Julio Herrera Y Reissig and Delmira Agustini. Janet provided pictures of them on 8x10's and a biographical information for each. For instance, in Agustini's bio we learn that she was an "early spokesperson in Latin American letters for the autonomous energy of female consciousness." Their words and lives moved us.
The class ended, as all classes do with a writing exercise that used the symbols popular with the Modernists: the swan, peacock and stars to express the ineffable or beauty, eternity or melancholy among others.
---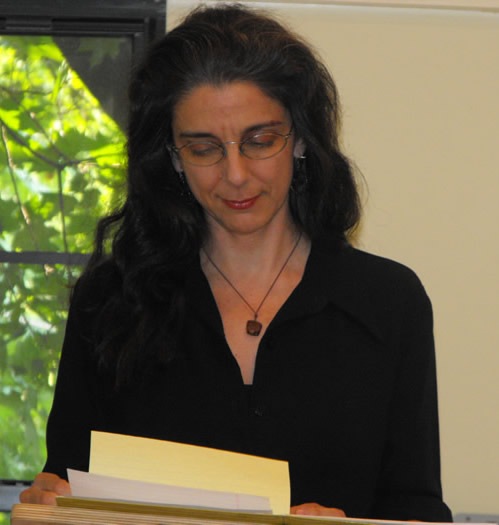 Marina Mati, a.k.a. Marina Penzner, a poet and actor, has lived in Orange County since October of '98. Native to New York City, she was frequently featured throughout the tri-state region. She wrote, directed and appeared in her performance poetry at the Alchemical Theatre. At Speakeasy in Greenwich Village, she co-produced and hosted a weekly poetry reading that featured Hal Sirowitz and Sapphire. Publishing credits include the East Village's Downtown; two issues of The National Poetry Magazine of the Lower East Side; Calling All Poets: the featured readers 2002-2003; The Company We Keep, Poet Warrior Productions and The College of Poetry Anthology First Annual. Featured readings here in the Hudson Valley have included Colony Cafe in Woodstock, Bergen County Community College and the Howland Center in '03. A frequent feature of John Pietaro and The Flames of Discontent's social justice events like the Dissident Arts Fest in Beacon and NYC, she was also featured at the Anti-Fracking event in May of 2011 at the Howland Center produced by Chris Ruhe.
Her latest acting adventures have been in Lisa Kimble's plays, a talented local playwright, performing staged readings in Rock Tavern and Kingston at A.S.K.