Education
Details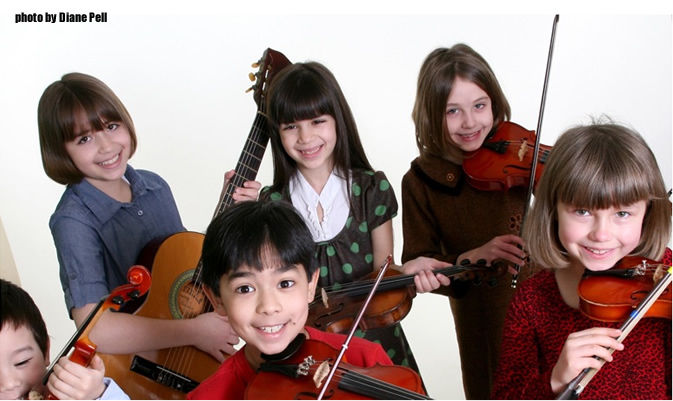 Recently I had the pleasure of having breakfast at the Village Buzz in Greenwood Lake, NY with guitar and violin instructor Gene Giordano, who has created a developmentally appropriate music program, combining Suzuki and Kodaly approaches. He is new to Warwick, now living in Belvale after cultivating a large music program in Ringwood, NJ.
Gene has been making his rounds to some of the schools in the Warwick School District, engaging kids in his approach to music. The Warwick Advertiser reported on his class instruction and later Gene sent me an audio file of one of the songs performed in that class which can be found on his website, Kidstrings.com.
For those unacquainted with Suzuki and Kodaly, Gene explains: "Using the Suzuki approach to early music education we believe that every child given the proper environment can learn music to a high level. We take a "mother tongue" approach to learning, children and parents immerse themselves in the music to be learned by listening to the repertoire daily and learn to play by ear and rote without the use of music, enabling the beginner to develop a critical ear and musical memory as well as being better able to concentrate on the mechanics of the instrument."
"Parents are integral to the program and are guided by the studio teacher to enable them to be home teachers for their child. Even parents with no musical background whatsoever are able to be effective teachers and often learn to play the instrument themselves. We believe strongly in teaching though positive reinforcement, children (and parents) are nurtured with genuine praise for their accomplishments while gentle corrections are made. We also teach mastering one small step at a time which forms a solid foundation for all future learning."
"The Kodaly approach uses the voice as primary musical experience and through singing, movement and games - introduces musical concepts and the rudiments of music. All children learn to sing in tune, learn about rhythm and melody and learn to read music using the voice as an instrument. These skills are then easily transferred to our instruments when we are ready."
I was surprised to learn that parents interested in this kind of music instruction, must take an active role themselves, not by standing over their child as a kind of cheerleader or "parent" but as one who is an equal in the learning process, one who is a teacher to their child by example. How?
The parent learns to play the same instrument their child is learning to play, participates in classes and study, and practices at least 10 minutes a day with their child. A tall order you say - that a parent and child could actually have a meaningful bonding activity together, regulary, defying our seemingly current lifestyle paradigm, one in which parents spend less time with their children due to work considerations? And that the parent can actually pursue an ideal of life-long learning themselves, by taking music classes, proving that it is never too late to learn a new skill, a new art, no matter how young, no matter how old.
I was able to take a look at the results of this program. Click here for more.
For those who do or who want more meaningful engagements with their children while pursuing a fun and challenging music education, this may fit the bill. And if it is something you never envisioned yourself doing but always wanted to do, both for you and your child, maybe it's time you tried something new for the new year.
According to Gene, music can be a part of every person's life. Music teaches discipline. Morevover it teaches kindness. "When students play for each other, they have to learn to say something nice." It's positive, supportive, kind, respectful....a new year's resolution from which we can all benefit.
---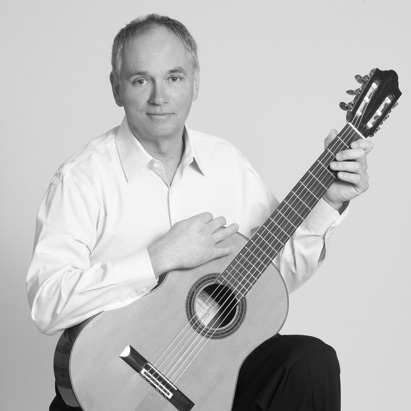 Statement by Gene: "Along with being an educator for 35 years, I am both a parent and grandparent, so I know how important your child's education is to you. Every child enrolled in the KidStrings program is most important to me and will receive an excellent musical education in a program unlike any other available in the area: a combination of the world's leading music education programs for young children, Suzuki and Kodaly methods; two 45-minute lessons each week for parent and child in an enjoyable atmosphere where children are learning with other children and parents are supported by peers.
Given the busy lifestyles most families lead today, I realize that beginning a program like this one is a big commitment. I assure you that I am equally committed to see that you and your child are provided with the highest quality musical instruction in a nurturing and stimulating environment. If the KidStrings program seems right for your child, please call or email today to arrange a meeting where we can discuss the program more fully and I can answer any questions you will surely have. Please call (845)545-1950 or email This email address is being protected from spambots. You need JavaScript enabled to view it. to schedule an interview. Visit KidStrings.com for more information about our program.
---
Diane Pell has been photographing individuals, families and events, both personal and commercial, in the Hudson Valley
and Tri-County area for 21 years. A resident of Warwick since 1973, Diane loves to spend some of her free time photographing
the natural beauty of the Hudson Valley and the activities of the people in the communities here.