With the Hudson Valley Jazz Festival now entering its 6th year, an ambitious four day event encompassing 7 towns, 14 venues and 24 shows, festival founder and producer Steve Rubin continues to promote and highlight diverse jazz talent from the greater Hudson Valley while expanding the number of venues that are participating. His mission, in part, has been to bring first-time local performers to the series. He said, "This year, I'm most proud of the fact that we have the greatest number of musicians who are playing in the festival for the first time."
      Bringing in a top flight headlining act has also been a main goal. This year's featured act isThe Wallace Roney Group, which stars  trumpeter great and Miles Davis protege, Wallace Roney, who will play with famed drummer Lenny White and Hudson Valley local saxophonist Eric Person on Sunday August 30, 7 PM, at the pavilion at the Sugar Loaf Performing Arts Center.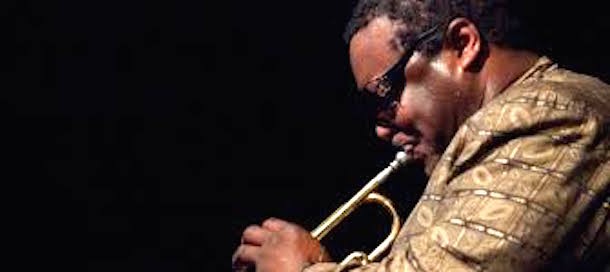 Roney earned the admiration and respect of his colleagues and his elders since age 16 and  has played with such notables as Tony Williams, Ornette Coleman, Art Blakey, Elvin Jones, Philly Joe Jones, Walter Davis Jr., Herbie Hancock, Jay McShann, David Murray, McCoy Tyner, Sonny Rollins, Curtis Fuller, Carole King, Joni Mitchell, and Dizzy Gillespie to name a few. He was one of the few musicians in his generation who learned and perfected his craft directly from alliances with Jazz Masters. But his most important and meaningful relationship was with Miles Davis. 
     Opening for the Wallace Group is Andy Ezrin, keyboardist for Chris Botti, drummer Adam Nussbaum and bass player David Finck.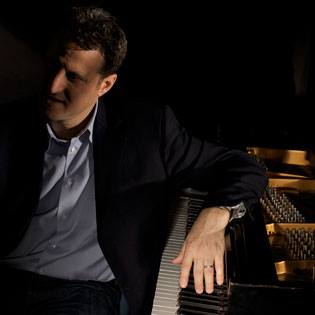 Ezrin's unique style and flair for composition puts him in the light of today's ground breaking pianists. He said, "Over the past 25 years as a live and session keyboard player, I've been fortunate to have worn a multitude of musical hats, playing myriad different keyboards in a wide variety of settings...."  Nussbaum is considered one of the finest drummers working today, also playing with a virtual "Who's Who" in the jazz world alongside bassist David Finck, who has become one of the most sought-after musicians in Manhattan, equally revered for his work in jazz, popular, Brazilian and classical music.
     The opening act for the Jazz Festival begins at Christopher's Bistro in Chester on August 27, 6:30 p.m. with Robert Kopec's Hang em High Trio and shortly thereafter at Warwick's Landmark Inn, featuring the Jeff Ciampa Latin Jazz Quintet. Other participating towns include Peekskill, Chester, Pine Island, Sugar Loaf, New Paltz and its home base, Warwick, while some of this year's venues include Gomen-Kudasai, Blooming Grove Farms, Pennings Farm, the Seligmann Center for the Arts, the Iron Forge Inn, the Tuscan Cafe, Rogowski Farm and many more!

     Other artists premiering include Russ Kassoff, Harvey Kaiser, Teri Roiger, Jeremy Baum, the Bobatoon Collective, Metropolitan Hot Club, Mark Hagan and Jeff Siegal. The Pine Island Chamber of Commerce once again hosts Jazz & Art in the Park with Neil Alexander & Nail, and the Warwick Summer Concert Series will present Jason Miles, who will bring his Kind of New project with trumpeter Ingrid Jensen to Warwick.
     For a complete listing of venues and artists performing, visit the website of the Hudson Valley Jazz Festival.
    To purchase tickets to the Wallace Roney Group, visit the website of the Sugar Loaf Performing Arts Center. 
Hudson Valley Jazz Festival Music Sampler