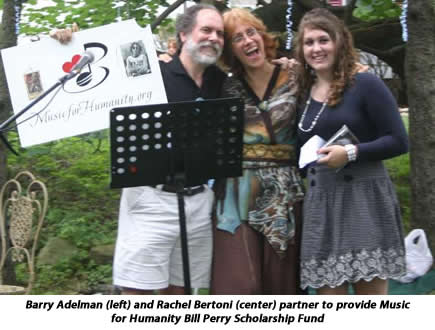 Bertoni Gallery and Music for Humanity have partnered to establish the Music for Humanity Bill Perry Scholarship Fund in memory of a world renowned blues musician Bill Perry who was born in Chester and died in Sugar Loaf in 2007.
Each year it is presented to a high school senior student who shows great promise in the field of music. An ideal candidate will be a student who is attending college for music and looking to further their education and passion for music.
We are looking for a talented music student that could benefit from the additional financial support to help fund their music education. We would prefer a music student that may live locally in the town of Chester or hamlet of Sugar Loaf in memory of Bill's hometown, although we will extend the area to Warwick. We will also extend applications to include Orange County for an extremely deserving young student.
Bill Perry was born in 1957 in Chester, NY and began playing guitar at the age of six. He worked his way to becoming a well-known and extremely talented international blues musician. He always supported, inspired and encouraged young musicians and through this scholarship we hope to continue his legacy.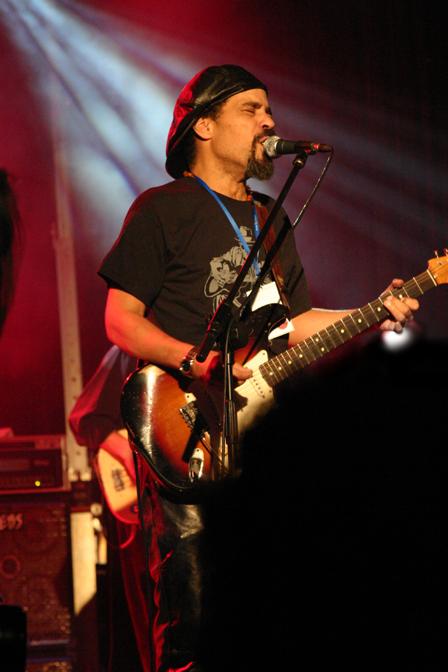 This will be our 8th year awarding this scholarship to local music students from the local area. Please go to www.musicforhumanity.org to apply for the Music for Humanity Bill Perry Scholarship Fund. Deadline is April 30th, 2015. For more information you can also call 845-469-0993.