Warwick, New York – Bestselling novelist, biographer, and top inspirational journalist Sharon Linnéa and award winning children's book author and novelist Matthew S. Field have announced the first in a series of The Book Inside You Writer's Workshops, scheduled for November 9 – 10, 2013 at the Courtyard by Marriott in Middletown, New York.

"Regardless of where an author is in the process of writing his or her book, the two day The Book Inside You Writer's Workshop will provide participants with the knowledge, tools, and a plan to transform the book inside to a book in print. Each will leave with new enthusiasm as well as a specific plan for his or her project," says Linnéa, author of Carter G. Woodson Award winning Princess Ka'iulani: Hope of a Nation, Heart of a People, as well as the bestselling Eden thrillers. She notes, "The publishing industry has changed more in the last ten years than it had since Guttenberg. The choices can be staggering."
Experienced with traditional publishing as well as cooperative and self-publishing, instructors Linnéa and Field are uniquely positioned to guide authors through the new publishing paradigms. Field explains, "I've talked to a lot of people who have great book ideas in a variety of genres," The co-author of Mom's Choice Award winning Sometimes, My Dad and I adds, "They just don't know how to take the next step. That's where Sharon and I can help. We'll give you a roadmap for how to finish, edit, and target your book, as well as a clear understanding of your publishing options and how to choose the best for you."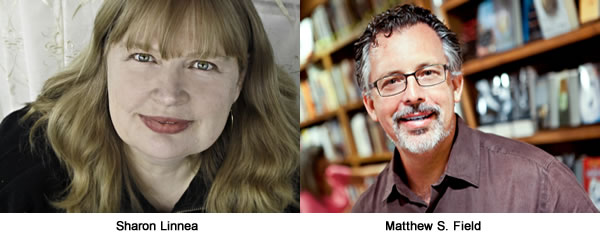 Authors who want more information or who want to register can visit the official The Book Inside You Writer's Workshop website, www.the-book-inside-you.com or call 845-987-2807.