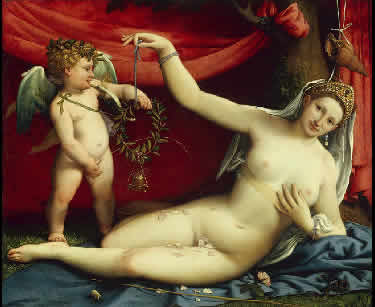 XOREGOS PERFORMING COMPANY PREMIERES EROS & PSYCHE 2014, a new comedy by writer and playwright Donna Spector, who lives in Warwick. The play premieres this August in nine venues, indoor and al fresco. Ten actor/dancers, fourteen scarves and one three-headed dog are in the production. Music is composed by James Barry, the fanciful costumes are by Regina Cate and Shela Xoregos directs and choreographs. The Denishawn dance SOARING (1920), by Ruth St. Denis and Doris Humphrey, and other new dances are part of the production. All performances are FREE, start on time and are 90 minutes long: Bring blanket, picnic for parks.
Family-friendly, but recommended for children over 8 as the language is sophisticated and may bore younger children.
Approximately 85 minutes long.
AUGUST 7-20, 2014:
Thursday 7 at 6:00 PM Central Park: lawn beyond Diana Ross Playground near 81 Street/CPW entrance "B" "C" to 81 Street
|
Saturday 9 at 2:30 PM Bronx Library Center Theater 
310 E. Kingsbridge Rd. the Bronx "B/D" to Fordham Road-walk
|
Sunday 10 at 6:00 PM Mt. Prospect Park Brooklyn: lawn between Museum & Library "2/3" to Eastern Parkway-up 4 steps 
|
Tuesday 12 at 5:30 PM Seward Park Library Courtyard Manhattan "F" to EAST Broadway ••• block walk 
|
Wednesday 13 af 8:00 PM midtown West by invitation only: 212-239-8405
|
Friday 15 at 6:00 PM Tompkins Square Park Manhattan
9 Street and Avenues A/B "N/R" to 8 Street walk or 8 bus East 
|
Saturday 16 at 2:30 PM Muhlenberg Library Manhattan
on 23rd Street at 7 Avenue 3 Floor (elevator) "1" to 23 Street
|
Sunday 17 at 2:00 PM Flushing Library Theater Queens 
"7" last stop, short walk to 41-17 Main Street 
|
Sunday, 17 at 5:45 PM Roosevelt Island Amphitheater
Tram/"F" to R. Isle, walk or 1 stop on free bus. Behind 520 Main 
|
Wednesday 20 at 6:00 PM Jefferson Market Library Manhattan On Sixth Avenue at 10 Street Any subway or "L" to 14 St./6 Ave.
|
Eros & Psyche is FREE, 90 minutes long, starts on time. 
Parks: bring blanket/picnic. Information: 212-239-8405
With: LAURIE AVANT ◊ CHRISTIANA REBECCA BLAIN ◊ ANDREW R. COOKSEY WILL COOPER ◊ SOPHIA REPPERT ◊ AMANDA RODHE ◊ KURT ROEDIGER    OKSANA TROFIMENKO ◊ BEN VAN BERKUM ◊ STEPHANIE WILLING